January 12, 2020 | Right vs Right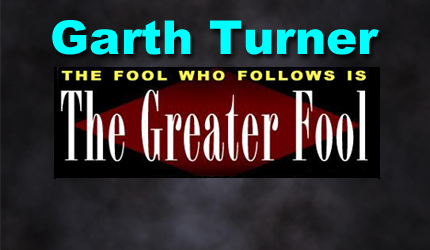 A best-selling Canadian author of 14 books on economic trends, real estate, the financial crisis, personal finance strategies, taxation and politics. Nationally-known speaker and lecturer on macroeconomics, the housing market and investment techniques. He is a licensed Investment Advisor with a fee-based, no-commission Toronto-based practice serving clients across Canada.
Once a radio and TV guy, then a municipal politician, Adam Vaughan is now a federal Liberal MP from Toronto. During the last election campaign the Cons made a big deal of publicizing a proposal from Vaughan to start taxing residential real estate. The plan, as stated, was to charge people capital gains tax on the profit they made selling principal residences on a sliding scale based on length of ownership.
Vaughan denied it. The Libs denied it. Even though documentation emerged showing the plan had been adopted by the party's regional Ontario caucus. Voters yawned.
So here's the sequel.
Vaughan emerged unscathed. He won his seat. He was appointed by the prime minister as a Parliamentary Secretary, which means he works closely with a cabinet minister on policy, legislative matters and implementation. The minister in question is in charge of CMHC, also recently mandated with making housing a basic human right in Canada.
Last June the Trudeau government's Bill C-97 took effect. Here's what it says about housing:
It is declared to be the housing policy of the Government of Canada to
(a) recognize that the right to adequate housing is a fundamental human right affirmed in international law;
(b) recognize that housing is essential to the inherent dignity and well-being of the person and to building sustainable and inclusive communities;
(c) support improved housing outcomes for the people of Canada; and
(d) further the progressive realization of the right to adequate housing as recognized in the International Covenant on Economic, Social and Cultural Rights.
As a result of this, Vaughan's minister, "must develop and maintain a national housing strategy to further the housing policy, taking into account key principles of a human rights-based approach to housing."
What does this mean, exactly? We have no idea. But it bears watching, given recent moves by governments at all levels to record real estate transactions and heap on new levies. Since affordability is now being touted as a 'housing crisis' in Canada, taxing real estate profits would be the easiest, fastest way of squashing prices. And Adam is probably ready to help make that happen.
But this is pure speculation. And let's contrast it with a drama now being played out in northern California, where this real-estate-as-a-human-right battle has come to a head. Remember Moms 4 Housing? Here's an update on the mother-squatters who moved into a nice, vacant house and refused to leave.
Interestingly, real estate in that neck of the woods is similar to Toronto. Houses cost a million. Rents are two or three grand a month. The tech-heavy economy is booming and the population expanding. Average wage-earners cannot afford average-priced homes. It's a story Canadians know well.
Last autumn six women who claim homelessness (but have jobs) broke into and occupied a house which a real estate investment firm had bought in foreclosure for $501,000, intending to reno and resell. They adopted a group name, a logo, embraced a media strategy and had a nice Christmas complete with a tree. Meanwhile the property owners went to court and on Friday a judgment was rendered.
Predictably, the squatters were told to get out, and given five days to do so. They refuse. The home's owner (Wedgewood Properties) offered to pay the moms' moving expenses plus their housing costs for two months and donate profits from the sale of the home to a charity. In return the moms declared this was an insult and they face systematic racism (they're black). Said they: "We never thought we'd win in an unjust system. We're up against corporations who are willing to put mothers out on the street." And this: "Wedgewood… is desperate to avoid taking responsibility for how this company has contributed to the housing crisis that is causing families like mine to be homeless and for participating in an industry that has robbed Black and marginalized communities of land and wealth for generations."
Well, you can see where this is going. The Moms argued housing is a basic human right, and eviction would be an injustice. But in America (unlike Canada) the right to own property is enshrined in law. The courts ruled for the owner, not the downtrodden. And sometime in the next few days there'll be a big media circus as the moms are tossed.
So chew on that. In this nation property owners have no legislated right to own property. But people without houses now have the legal right to housing. And Mr. Vaughan has a title.
How would the squatter Moms fare here? I bet we'll know before long.
STAY INFORMED! Receive our Weekly Recap of thought provoking articles, podcasts, and radio delivered to your inbox for FREE! Sign up here for the HoweStreet.com Weekly Recap.