January 1, 2020 | America's Cold War with China: Part 3.5 The Geopolitical War, Continued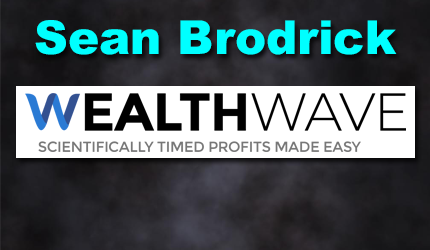 Sean is the natural resource analyst for Weiss Ratings. You can read his thoughts on gold, oil, cannabis, uranium and other natural resources at Wealth-Wave.com
Early one Sunday morning, Taiwan scrambled its interceptors.
Two Chinese J-11 fighter jets had just crossed the "median line" … entering the island's airspace.
Despite warnings, they continued their incursion for a full 10 minutes — unusual compared with past episodes.
Nationalist Taiwanese President Tsai Ing-wen — seeking re-election in 2020 — ordered a "forceful expulsion" … next time.
How would Beijing react "next time"? By cowering like a scolded puppy with its tail between its legs?
No. A cross-strait war will break out!
And that will force Donald Trump's hand.
Last week, we looked at China's Geopolitical War against the West, and how it's gaining a foothold in every corner of the globe through its "Belt and Road Initiative" … reminiscent of British and Dutch colonial expansion in the 17th century.
And how the goal of China's 100-Year Marathon is to become the last and greatest empire in the history of the world. Not just economically and culturally …
… but militarily!
China now has the largest standing army of ground forces … and the third-largest air force.
In 2018, China unveiled its flagship 50,000-ton aircraft carrier to head up its new world-class navy of 300 ships and more than 60 submarines to patrol its growing number of ports worldwide. Xi Jinping has even gone so far as to construct naval bases in the South China Sea … on artificial islands built out of the seafloor.
Needless to say, all this is a dramatic shift from Deng Xiaoping's famous dictum, "Hide your strength, bide your time."
China's military buildup has Western experts practically peeing in their pants.
One scenario is that a confrontation between China and Japan over drilling rights in the Senkaku oil fields quickly escalates … drawing in Japan's ally, the United States.
The situation in the South China Sea is equally precarious. China says the sea is theirs … even though Malaysia, the Philippines, Taiwan, Brunei and Vietnam all have claims in the region. Ominously, radar facilities and missiles now stand ready on those synthetic islands.
But what keeps me up at night is what China says it really wants to "make China great again" …
Taiwan!
China's stated goal since 1949 is reunification with the "rogue province". And while China publicly advocates for peaceful reunion …
It's planning for war.
Ever since Hong Kong and Macau "came home" in the late '90s, the Chinese expected Taiwan to follow.
Then in 2016, Taiwan elected Tsai Ing-wen of the pro-independence Democratic Progressive Party (DPP) to the presidency.
The Chinese blew a gasket.
And now, Xi Jinping dreams of a legacy befitting the great emperors of old:
The only thing that will make him the greatest leader in the Chinese Communist Party's history is to take Taiwan back. If he were to achieve China's reunification, who will say he is second to Mao Zedong or Deng Xiaoping?

— Shen Dingli, foreign relations scholar at Fudan University
In a January speech, Xi said "China must and will be united" with Taiwan. Days later he called on the armed forces to "prepare for a comprehensive military struggle."
"We do not forsake the use of force."
The Chinese know America is obligated by the Taiwan Relations Act to intervene in any conflict.
But China's defense minister is clear as day …
If someone tries to split Taiwan from China, the Chinese military will do whatever it takes to safeguard national reunification …
Plus, Chinese nationalists now say China has only a brief window to retake Taiwan. And they won't stand for anyone getting in their way … including Donald Trump.
I know what you're thinking. Cooler heads will prevent an actual hot war between China and the United States.
But this should send chills up and down your spine …
Following the Stalinist playbook, Xi has purged senior leaders in the Communist Party and created a culture of fear in the ranks of the military. As Ian Easton of the Project 2049 Institute points out …
It is unlikely that anyone is going to tell him anything he does not want to hear. That greatly increases the risk of him making a tragic mistake.
Next, we'll look at the fourth front in this new cold war with China: The Capital War.
Until then, why not explore a subscription to my monthly bulletin, Wealth Megatrends? As a subscriber, I give you my best picks to help you protect and grow your wealth … no matter what the world throws our way.
All the best,
Sean
STAY INFORMED! Receive our Weekly Recap of thought provoking articles, podcasts, and radio delivered to your inbox for FREE! Sign up here for the HoweStreet.com Weekly Recap.