December 7, 2019 | Three Big Bang Events Coming in December!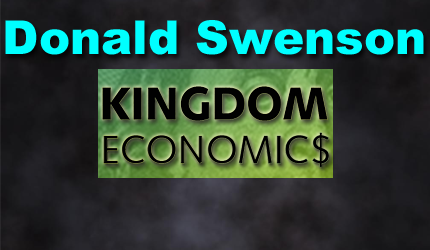 Donald B. Swenson: Born January 24, 1943, Roseau, Minnesota. Graduated H.S. 1961, Moorhead High, Minnesota. Graduated College 1968, Moorhead State University, Minnesota. Designated member of Appraisal Institute (MAI), 1974. Employed with Western Life Insurance Company, 1968 – 71; Iowa Securities Company, 1971 – 73; American Appraisal Company, 1974 – 81. Part-time teacher/valuation consultant/bartender, 1979 – 2008 (taught workshops at Waukesha County Technical Institute, Wi. and Madison Area Technical College, Wi.). Retired 2008 (part time teacher/blogger), AZ. Self educated economist/philosopher/theologian: http://kingdomecon.wordpress.com.
The end of 2019 is soon here. But prior to the end there are three huge big bang events to happen. What are they?
1. The Brexit vote on December 12 (next Thursday).
2. The House vote to Impeach Donald J. Trump (likely to happen in December).
3. The likely indictment of Benjamin Netanyahu for corruption (also in December).
The biggest event for Europe is the election in Great Britain which happens on December 12 (next Thursday). This election is likely to lead to Boris Johnson getting sufficient votes to end the Brexit issue (getting Great Britain out of the European Union). It looks like the voting will support Boris and his plan to exit the Union. If this happens we could witness a clamor for real change over in Europe as others may also desire to exit this Union of control and suppression.
My sense is that the Brexit issue will lead to major change for Great Britain and their people. Getting out of this Union of control may spark a renewed interest in other parts of this European Union for meaningful change. Spain and Italy could follow with new plans to exit the Union. The sentiment will likely change if Boris and his supporters WIN on December 12 and then get their government to support the Brexit. This could happen by early 2020.
The other event to happen in December is the likely vote in the House of Representatives to impeach Donald J. Trump. If this happens then the news will headline this event and then 2020 will start with a new negative sentiment for American politics. My sense is that a House vote to impeach is likely prior to the Christmas Holiday (but certainly soon after if it gets delayed). The vote to impeach sets the table for 2020 and the fight to get elected in November 2020 will focus on mostly negative issues.
The LEFT (in America) desires Trump out of office by November 2020 as their vision is the New World Order Agenda passed during the Obama period. Agenda 2030 is based on the idea that our World is fragmenting and that we need a central administration for the planet. This idea has been in motion since the end of World War II and it is now being frustrated by leaders like Donald J. Trump, Boris Johnson, and Benjamin Netanyahu. But change is in the air for 2020. It looks like new leadership will emerge (gradually).
The lack of a leader over in Israel is significant for events in Europe and the Middle East. It now appears like Benjamin Netanyahu will be indicted for major corruptions during his term in office. This means that new leadership must emerge over in Israel (the Middle East's little Satan). America and Israel are tied at the hips (politically and militarily) and change within Israel will also affect America. America is viewed as the Big Satan. These two nations have essentially controlled the situation over in the Middle East.
My sense is that leadership is unlikely to emerge over in Israel and this means another election (a third election). This would likely happen around March of 2020. The vacuum in leadership with Trump being scheduled for an impeachment trial within our Senate and Netanyahu being indicted for corruption will advance more negatives for 2020 and beyond. This Big Bang could happen within the next 30 days and this could be the Black Swan which I wrote about in my prior missive.
America, Israel, and Great Britain have been the leaders of our world since the end of World War II (mostly). The dollar has been the primary reserve currency for the planet. The British pound has been another strong currency. If Brexit happens, then the entire European system of commerce will change significantly. If Israel indicts their prior strongman, Netahyahu, then this will change sentiment all over the Middle East.
If Donald J. Trump is scheduled for an impeachment trial (possibly months) in early 2020, then this will lead to events which can not be predicted. The events are likely to be negative. I would suggest, however, that the combination of the above Big Bang events could set the tone (sentiment for 2020). All is conjecture at this point, however, as events could play out differently from my perceptions.
Next week, however, should be interesting as the Brexit vote is crucial to the future of Boris Johnson and his regime. The vote in the House on a potential impeachment of Donald J. Trump is also significant for 2020. A Senate trial could be exceptionally negative for the voting public as they contemplate all the ramifications of this event. Both Israel, Britain, and America are now making negative headlines for our interconnected internet world to digest. None of this seems like it is leading to peace, security, prosperity, and progress. But who really knows? That is my view as of today.
Have a great day and enjoy the Holiday season. I am: https://kingdomecon.wordpress.com.
STAY INFORMED! Receive our Weekly Recap of thought provoking articles, podcasts, and radio delivered to your inbox for FREE! Sign up here for the HoweStreet.com Weekly Recap.