December 6, 2019 | The Disgrace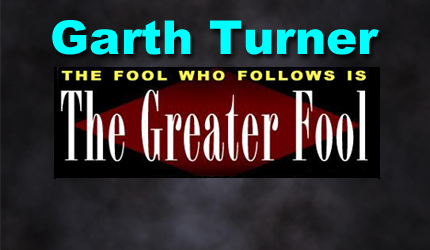 A best-selling Canadian author of 14 books on economic trends, real estate, the financial crisis, personal finance strategies, taxation and politics. Nationally-known speaker and lecturer on macroeconomics, the housing market and investment techniques. He is a licensed Investment Advisor with a fee-based, no-commission Toronto-based practice serving clients across Canada.
It's a coincidence, but on the day the Bank of Canada head dude said he's quitting came evidence the maple economy's melting. Stephen Poloz is out in June. And we lost 71,000 jobs in a single month.
It's hard to overstate how much this sucks. If we were Americans it would equate to erasing 700,000 positions last month. But guess what? They added 266,000. It was the best performance in 10 months in the US. The worst outcome in a decade for Canada. The contrast is stunning.
The grim beaver stats: it was the most dismal performance since the financial crisis. The jobless rate hasn't jumped this month in a single month in ten years. Most losses were in the private sector, as opposed to government. Unemployment nationally is now 5.9% – but it spiked a lot more in places like Edmonton (7.7%). The dollar plopped almost three-quarters of a per cent on the news. We shed 27,500 factory jobs, 6,500 in resources and 44,000 in the service sector.
The news comes one day after the new Parliament opened, following an election in which the Trudeau Libs ran on a strong economy and jobs, jobs, jobs. Go figure.
The USA facts: The jobless rate fell to 3.5%, considered by most economists to be full employment. Over 266,000 more started working, and wages increased over 3%. All of the factory jobs (43,000) lost in October were recouped in November. GM workers went back after their strike and 60,000 more health care professionals found jobs. The surge in employment came despite a 17-month trade war with China and concern we're now in the 11th year of economic expansion, which is virtually unprecedented.
So what does all this mean, you cry? Did you mess up when you voted?
The jobs number here may be rogue. Or not. But it sure puts more pressure on the central bank – where Poloz has resisted the allure of lower rates – to drop the hammer in the new year. Of course any reduction goes straight to the loins of a horny nation, stimulating more borrowing, spending and real estate inflation. Nobody wins.
Big job losses will mean reduced government tax revenues at a time when the Libs won office by promising to fatten their spending. The Throne Speech talked about that – lower overhead for the 'middle class' and increased support to families. Suck and blow. Two-faced. You know what this will entail. Bigger deficits. And higher taxes on the rich people who read this pathetic blog. Deadbeats like small business operators, docs, entrepreneurs, vets and the self-employed. Can the top tax rate pass 53%? Just wait.
In the States, it's all puppies and cuddles. Stock markets erupted higher again. The recession headlines are gone. Expectation of a downturn in the next twelve months has plunged to one-in-five. It seems every month that passes now the odds of a Trump re-election rise, despite the impeachment drama in Washington. As one analyst said, nobody ever votes against the economy. More jobs has meant more family income, more confidence and spending. In a country where $12 trillion – or 76% of the GDP – comes from Mr & Mrs F-150, this is unbeatable.
Let's not forget this advance has happened even in the midst of the trade war that has kneecapped US farmers, whacked manufacturers like Harley and seriously increased costs for the car and steel guys. So just imagine what the situation might be like in a year after Trump gets his China deal – and just as Americans are heading to the polls.
So stocks are up. Bonds and gold are down. With less than three weeks to go, 2019 has delivered gains on garden-variety US equity ETFs of well over 20%. Boring and pedantic balanced portfolios are ahead 12%, bringing the four-year advance to almost 30% – and that includes the bear market plop of 2018. More evidence that the time to invest is when you have the money. The only time to stop investing is when you need to spend it.
Let's see if young Andrew Scheer (remember him?) has enough testo left in his battered bod to confront the minority government over jobs. More taxes won't bring them back. Neither will social justice, indigenous rights nor gender equity – as important as they may be. But pipelines will. Encouraging, not punishing, business owners would help. And the last thing on the agenda should be goosing capital gains or dividend taxes and diverting capital away from the productive economy and into dead-end bank GICs.
Meanwhile, we won't have Mr. Poloz to kick around any more. And we already know who comes next. Pity her.
STAY INFORMED! Receive our Weekly Recap of thought provoking articles, podcasts, and radio delivered to your inbox for FREE! Sign up here for the HoweStreet.com Weekly Recap.