October 19, 2019 | Trading Desk Notes October 19, 2019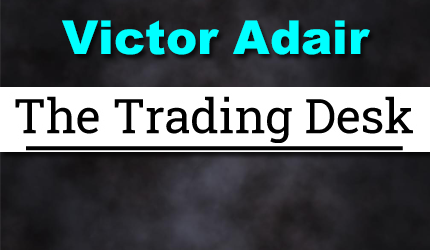 Victor Adair, author of The Trading Desk Notes, began trading penny mining shares while attending the University of Victoria in 1970. He worked in the mining business in Canada and the Western United States for the next several years and also founded a precious metals trading company in 1974. He became a commodity broker in 1977 and a stock broker in 1978. Between 1977 and his retirement from the brokerage business in 2020 Victor held a number of trading, analytical and senior management roles in Canada and the USA. Victor started writing market analysis in the late 1970's and became a widely followed currency analyst in 1983. He started doing frequent media interviews in the early 1980's and started speaking at financial conferences in the 1990's. He actively trades his own accounts from The Trading Desk on Vancouver Island. His personal website is www.VictorAdair.ca.
Currency market trends often go WAY further than you can imagine...they develop a self-reinforcing momentum (which we used to call "Leads and Lags") and then they turn on a dime and go the other way. I've been generally US Dollar bullish for years…but recently I've started buying other currencies against the USD…thinking it may be making an important turn lower.
If indeed the USD is making an important turn then there will be wonderful trading opportunities all across the currency markets…and a lot of other markets will be impacted as well. For instance, if the USD is falling Emerging Markets should do better, all other things being equal. A weaker USD often means higher prices for commodities…and a weaker USD boosts the foreign earnings of American companies.
The USDX hit a 28 month high at the beginning of October and then turned down...the broad St. Louis Fed Trade Weighted USD Index hit an All Time High in early September and has rolled over a bit since then.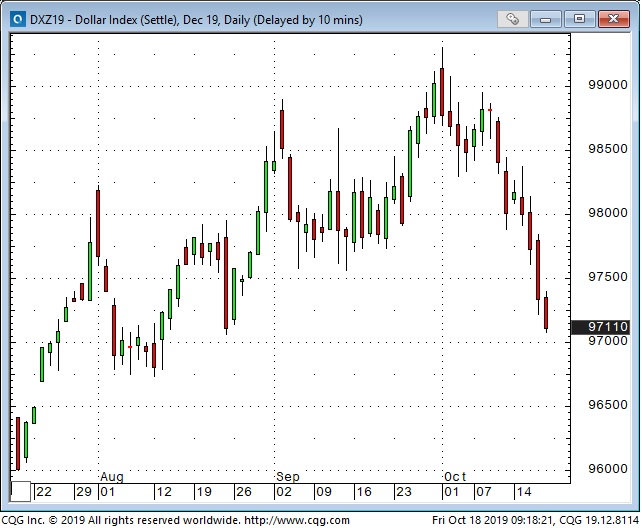 I've been long EUR for the past couple of weeks. As I noted last week EUR has been a dog Vs. the USD, CHF and JPY for nearly 2 years. I believe that the enduring negative sentiment on EUR has created a situation whereby EVERYBODY became bearish EUR…that is speculators, investors, analysts, even the treasury departments of companies with FX exposure to the EUR. (For instance, Google "leads and lags" and you'll get an idea why the treasury folks at a German car exporter may have "lagged" or delayed converting foreign currency receivables into EUR…thereby exacerbating the negative trend in the EUR.)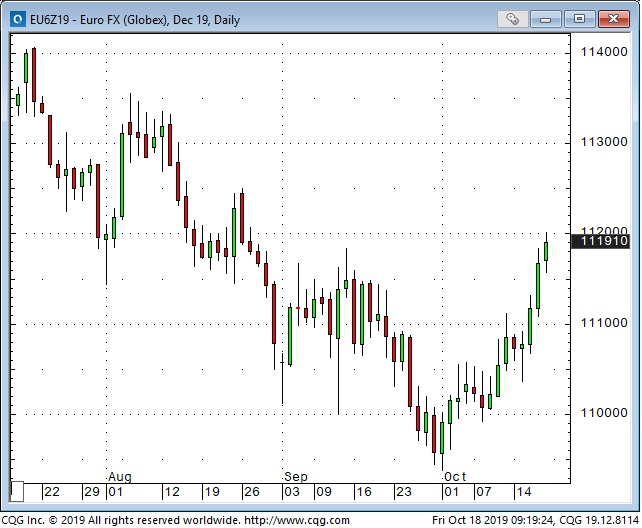 EUR might be experiencing a "short-covering" rally against the USD, CHF & JPY simply because it was "sold out." The narrowing interest rate spread between the US and Germany may have triggered the EUR buying…the turn-around in Brexit sentiment, which has buoyed the GBP may have given the EUR a lift…whatever the "spark" was (if indeed there was any "one thing" that caused a turn) EUR has been rising for the last 3 weeks and it may continue to do so.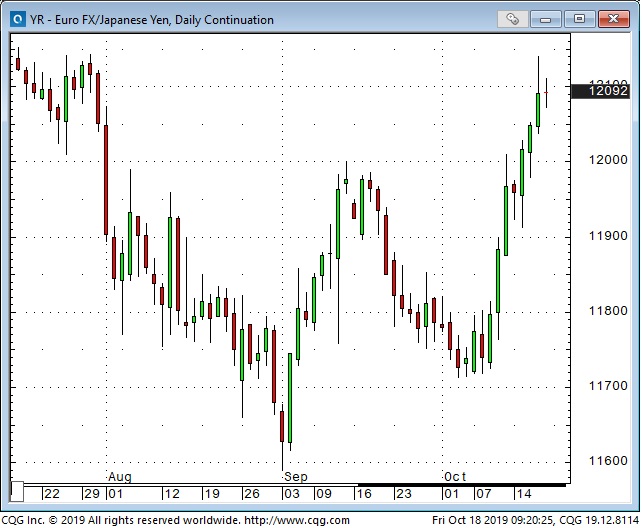 I bought the EUR but not the British Pound. I would have had a bigger "win" being long the GBP but the risks would have been substantially greater.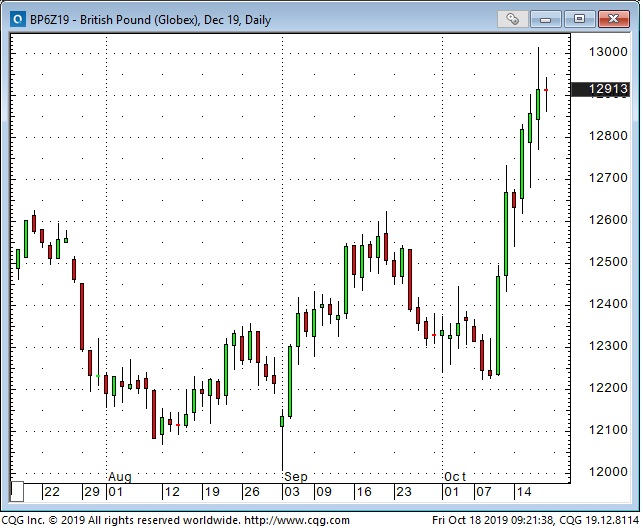 I also bought NZD last week…futures market data shows it has a HUGE speculative net short position which I thought left it vulnerable to a sharp short-covering rally. I was stopped out of the trade early in the week and wasn't nimble enough to get back in. Trading is not a game of perfect!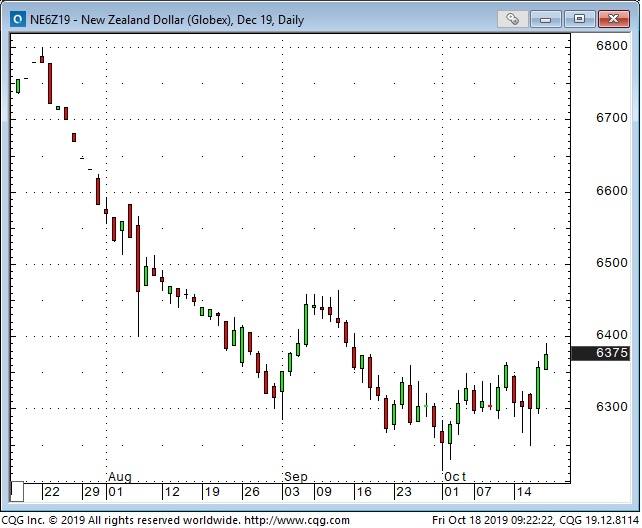 I prefer using the futures markets to trade currencies but you can also execute trades via ETFs, online spot FX platforms and through the interbank market. Please give us a call or send us an email if you'd like to know more about trading futures.
PI Financial Corp. is a Member of the Canadian Investor Protection Fund. The risk of loss in trading commodity interests can be substantial. You should therefore carefully consider whether such trading is suitable for you in light of your financial condition. In considering whether to trade or the authorize someone else to trade for you, you should be aware of the following. If you purchase a commodity option you may sustain a total loss of the premium and of all transaction costs. If you purchase or sell a commodity futures contract or sell a commodity option or engage in off-exchange foreign currency trading you may sustain a total loss of the initial margin funds or security deposit and any additional fund that you deposit with your broker to establish or maintain your position. You may be called upon by your broker to deposit a substantial amount of additional margin funds, on short notice, in order to maintain your position. If you do not provide the requested funds within the prescribe time, your position may be liquidated at a loss, and you will be liable for any resulting deficit in your account. Under certain market conditions, you may find it difficult to impossible to liquidate a position. This is intended for distribution in those jurisdictions where PI Financial Corp. is registered as an advisor or a dealer in securities and/or futures and options. Any distribution or dissemination of this in any other jurisdiction is strictly prohibited. Past performance is not necessarily indicative of future results
STAY INFORMED! Receive our Weekly Recap of thought provoking articles, podcasts, and radio delivered to your inbox for FREE! Sign up here for the HoweStreet.com Weekly Recap.