September 5, 2019 | Silver: Happening Now, But It's Not Too Late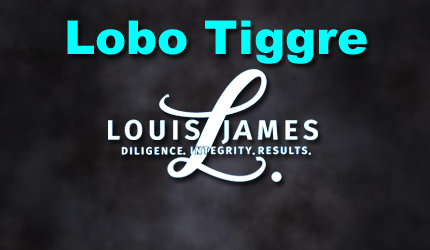 Lobo Tiggre, aka Louis James, is the founder and CEO of Louis James LLC, and the principal analyst and editor of the Independent Speculator. He researched and recommended speculative opportunities in Casey Research publications from 2004 to 2018, writing under the name "Louis James." While with Casey Research, he learned the ins and outs of resource speculation from the legendary speculator Doug Casey. Although frequently mistaken for one, Mr. Tiggre is not a professional geologist. However, his long tutelage under world-class geologists, writers, and investors resulted in an exceptional track record. The average of the yearly gains published for the flagship Casey publication, the International Speculator, was 18.5% per year during Tiggre's time with the publication. A fully transparent, documented, and verifiable track record is a central feature of IndependentSpeculator.com services going forward. Another key feature is that Mr. Tiggre will put his own money into the speculations he writes about, so his readers will always know he has "skin in the game" with them
I've been reminding readers this year that in a major precious-metals bull market, silver usually lags gold, then goes screaming higher faster. I predicted the gold and silver breakout of 2019 in January, but ever since silver showed signs of getting going in July, I've been urging readers to load up on quality silver plays. I argued that though it can take silver up to a year to really get going, too early would be better than too late. With silver not only rising with gold, but now rising visibly faster than gold, it's becoming urgent for any who've not boarded the silver rocket to do so before it blasts off.
Key point: it's not too late.
As you can see on this 10-year chart, the silver story is just getting going.
How do we know silver will take off as it did in 2009–2011?
We don't. But the ingredients are there. Precious metals are rising, driven by entrenched trends that don't seem likely to change anytime soon. The global economy is decelerating, which is likely to curtail production at the industrial metals mines that produce most of the world's silver. And silver has long been more volatile than gold.
All of this combines to make a perfect storm that could send silver into one of its mini manias, like the one in 2010.
Or not.
Silver could just catch up with gold as both trend higher.
And as a market analyst—not a cheerleader—I have to say that it's possible that the trade war will end soon, Brexit will be cancelled, the US yield-curve inversion is wrong about a coming recession, and the global economy will rebound into strong growth soon. Not likely, but within the realm of possibility. This would derail both gold and silver.
Since I don't believe any of these things, I'm putting my own money on gold and silver rising. And since I'm doing that anyway, it only makes sense to load up on great silver plays to reap extra rewards from a possible silver mania.
Even if there's no mania, with silver pushing $20 per ounce, we will see a major boost to profitability of the better silver producers. The projected economics of explorers and developers advancing silver discoveries will improve as well. And despite silver being back up to levels not seen since 2016, many silver stocks are still trading well below 2016 prices. I see that as a clear opportunity.
Quality silver stocks giving speculators leverage over the rising price of silver is happening now.
You may recall that I've written that I don't want to speculate or the inevitable or even the imminent. I want to bet on things happening now. That's silver.
And best of all, silver is still relatively cheap.
That's my take.
To make sure you get my latest takes on metals and other markets, please sign up for our free, no-spam weekly email, the Speculator's Digest.
STAY INFORMED! Receive our Weekly Recap of thought provoking articles, podcasts, and radio delivered to your inbox for FREE! Sign up here for the HoweStreet.com Weekly Recap.