September 10, 2019 | Gold Sold Off Last Night—And I slept Well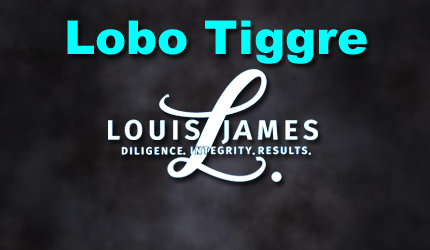 Lobo Tiggre, aka Louis James, is the founder and CEO of Louis James LLC, and the principal analyst and editor of the Independent Speculator. He researched and recommended speculative opportunities in Casey Research publications from 2004 to 2018, writing under the name "Louis James." While with Casey Research, he learned the ins and outs of resource speculation from the legendary speculator Doug Casey. Although frequently mistaken for one, Mr. Tiggre is not a professional geologist. However, his long tutelage under world-class geologists, writers, and investors resulted in an exceptional track record. The average of the yearly gains published for the flagship Casey publication, the International Speculator, was 18.5% per year during Tiggre's time with the publication. A fully transparent, documented, and verifiable track record is a central feature of IndependentSpeculator.com services going forward. Another key feature is that Mr. Tiggre will put his own money into the speculations he writes about, so his readers will always know he has "skin in the game" with them
Gold prices have been wobbling. Readers—I'm happy to say—have been writing in to ask what to buy. Yesterday, gold and silver were down sharply and I was able to buy my top silver pick for the price I wanted. When I alerted readers to this, several wrote back saying they'd beat me to the punch or were doing the same.
I love my readers.
Last night, gold broke below the "psychologically significant" $1,500 level, and I slept just fine.
How did I sleep so well? I didn't know that gold would rebound this morning, though I suspected it would. In fact, I wouldn't mind seeing an even deeper correction. I have a shopping list of great gold and silver stocks I'd love to buy at cheaper prices before gold heads for $1,600 and higher—of which I'm very confident.
No. What made me sleep like a baby was knowing that my readers understand contrarian thinking and can recognize a buying opportunity when they see one. They have shopping lists too, and they write to tell me about their successes.
This is a huge difference from how things used to be in my prior employment. Back then, every time gold prices (or whatever resources we were following), panicked readers would write in to ask what was wrong. Even in a bull market, the knee-jerk reaction was to sell—at the very time when buying would have profited them the most.
In the year and a half since I became The Independent Speculator, I can say that not one single reader has written in a panic like that. They laugh when they get a great bargain.
I suspect that my low-key marketing—no spam, no hype—has attracted a more rational and disciplined slice of the investing public. That makes it not just gratifying when they see things the way I do—it's valuable input from disciplined speculators who know what they're doing.
As I said, I love my readers.
But back to today: how do we know $1,555 wasn't gold's peak for this cycle and it's not all downhill from here?
We don't.
No one knows the future, and the most literally incredible things are possible.
We are speculators.
But none of the reasons why gold is having such an excellent year have changed:
The trade war
The cooling global economy
Brexit
The coming US recession
The overextended Wall Street bull
The Fed's pivot toward easy money and a weaker US dollar
Nothing has changed.
Prices just fluctuated—as they always do—and savvy speculators are making good use of the opportunity.
That's my take,
STAY INFORMED! Receive our Weekly Recap of thought provoking articles, podcasts, and radio delivered to your inbox for FREE! Sign up here for the HoweStreet.com Weekly Recap.