September 26, 2019 | Dr. Copper's Warning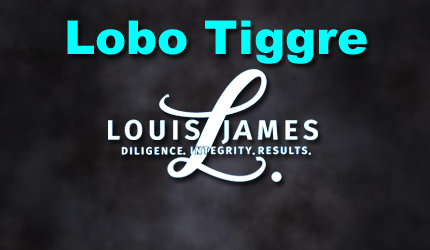 Lobo Tiggre, aka Louis James, is the founder and CEO of Louis James LLC, and the principal analyst and editor of the Independent Speculator. He researched and recommended speculative opportunities in Casey Research publications from 2004 to 2018, writing under the name "Louis James." While with Casey Research, he learned the ins and outs of resource speculation from the legendary speculator Doug Casey. Although frequently mistaken for one, Mr. Tiggre is not a professional geologist. However, his long tutelage under world-class geologists, writers, and investors resulted in an exceptional track record. The average of the yearly gains published for the flagship Casey publication, the International Speculator, was 18.5% per year during Tiggre's time with the publication. A fully transparent, documented, and verifiable track record is a central feature of IndependentSpeculator.com services going forward. Another key feature is that Mr. Tiggre will put his own money into the speculations he writes about, so his readers will always know he has "skin in the game" with them
Industrial metals have generally had a bad year, with most prices ranging from sideways for lead to down significantly for aluminum, zinc, and copper. The more volatile iron price was up earlier in the year, fell hard in August, and remains slightly up year to date. Copper, sometimes called the "metal with a Ph.D. in economics," is particularly important because of its price correlation with economic global activity. And Dr. Copper's current price trend is a clear warning sign.
I have to say that copper is an imperfect leading indicator. Severe supply problems can force prices higher when the economy is cooling, for example. Or the opposite. Other things being equal, however, it makes sense that the price of this metal so vital to so many industries should move in sync with the economy. So it's worth paying attention when Dr. Copper's prognosis is negative.
Notably, LME warehouse levels for copper second this warning; the stuff is piling up.
What's really striking about this is that there are serious issues with copper supply right now. The International Copper Study Group reports that copper production is down 1.4% in the first half of 2019, as a result of transitions in some of the world's largest copper mines, as well as one-off weather issues. Despite this, copper prices are down about 10% over the last six months.
Companies in the many industries that use copper have been buying less—and that's important economic data.
Now, as it happens, there's a big exception to this multi-metal trend: nickel.
Nickel is facing serious supply constraints due in large part to political issues in Indonesia and the Philippines. At the same time, there's more nickel than lithium in the batteries used in electric cars, smartphones, and so many other applications today. You can see the dramatic impact of these two forces on nickel prices this year.
And again, the warehouse story backs this up: stocks are way down.
So, is it time to rush into nickel plays?
Not for me.
Make no mistake: I'm very bullish on nickel in the years ahead. It's as vital as copper is to the new energy paradigm. And while the issues in Indonesia may pass (if the country can force miners to build smelters in the country as hoped), the ones in the Philippines look long-lived, if not permanent.
But I think we'd need to see far greater and more systemic supply destruction in order for nickel prices to keep trending higher in the face of a major global economic downturn.
Sadly, that's looking increasingly likely:
Germany's economy—which relies heavily on manufacturing—is in trouble.
The ECB has gone back to easing monetary policy to combat the wider slowdown in the EU.
A chaotic Brexit, which once seemed unlikely, now seems most likely, given the intransigence of the opposing sides in the UK.
China, the world's second-largest economy, is decelerating faster than expected.
The inverted yield curve and other data signal a coming recession in the US.
All of this supports Dr. Copper's prognosis. None of this tells me that nickel should be exempt.
Could I be wrong?
Sure. There may be more supply issues that are hard to document. Russia, in particular, isn't very transparent, and they are a major source.
But I'm a rational—independent—speculator, not a gambler. Why should I take a chance on unknowns helping nickel defy the gravity of visible global trends?
Why indeed when those same powerful trends are so clearly bullish for other metals: gold and silver?
There are clear implications to copper's warning, and they are not to rush into nickel. Not yet.
But precious metals? I believe the current period is one of consolidation before heading higher. And that's great news, because it means it's not too late to back up the truck for some great gold and silver stocks that got away from us earlier.
That's what I'm doing with my own money.
Caveat emptor,
STAY INFORMED! Receive our Weekly Recap of thought provoking articles, podcasts, and radio delivered to your inbox for FREE! Sign up here for the HoweStreet.com Weekly Recap.