September 12, 2019 | Diddle, Diddle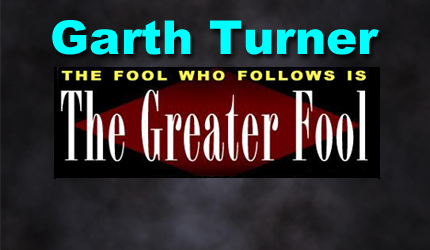 A best-selling Canadian author of 14 books on economic trends, real estate, the financial crisis, personal finance strategies, taxation and politics. Nationally-known speaker and lecturer on macroeconomics, the housing market and investment techniques. He is a licensed Investment Advisor with a fee-based, no-commission Toronto-based practice serving clients across Canada.
There's an election. The government party and the infidels are running neck-and-neck. The Libs are desperate for the support of two groups – females and moisters (middle-aged guys are hopeless). And that's why the Socks Party has broken the campaign into two big issues – abortion and real estate.
Both were on display Thursday, Day 2 of the political slugfest.
Obviously the A-debate will be ignored on this blog. We already have enough trouble from racists, cat-fanciers, deplorables, short people and Adele fans. So let's look at what T2 has just done to the housing market, or at least property values in Vancouver, Victoria and the mighty GTA.
First, the shared-equity mortgage bribe, called the First Time Home Buyer Incentive Program, has exploded in significance. You will recall that this plan – which came into effect just ten days ago – splits a mortgage between the government (through CMHC) and the buyer. The feds take 5% (resale) or 10% (new build) so the owner is relieved of payments on that portion for 25 years or until there's a sale. Then any growth or decline in property value is shared, and the money repaid.
But the program was deeply flawed on several fronts. It restricted the loan size to four times a maximum household income of $120,000, meaning a half-million price ceiling. To put that in context, there is now a single-car garage for sale in mid-town Toronto for $599,000. Second, the feds will lose a lot of money on this plan, since nobody buys a starter home and stays in it for two decades, letting it appreciate. So the very high set-up and admin costs of this plan will never be recouped by Ottawa.
And, hey, there's another question: why are we giving away tax dollars to help people buy houses in markets they can't afford? Doesn't that just perpetuate crazy prices?
Well, it just got worse. A lot worse. Mr. Trudeau announced the top price point for the shared-equity mortgage will be (if elected) $800,000 in YVR, Toronto and poor little Victoria. This major escalation means (a) qualified moisters can pour into the marketplace and bid up a wide variety of available listings (check out realtor.ca), (b) the buzz around this will likely increase market activity, especially with the collapse in mortgages rates, so (c) there's a good chance the federal government just raised the average price in three major markets. Well done, team!
Of course for that blow there's also a suck. More proof politicians think they can 'fix' the housing market.
The feds (if re-elected) will institute a national tax on non-domestic real estate owners. T2 stood at a podium in BC and blamed 'foreign speculators' for the fact houses cost too much, even when his own agencies have proven otherwise. This was just after he announced a program to raise prices, by the way. The tax bomb also came on the heels of the prime minister lauding the new NAFTA and pointing out how different we are from protectionist America – where there's no federal tax on Canadians buying property.
As you might know, this is all West Coast ganja stuff.  BC tried a program of giving kids downpayments, and it turned out to be a costly disaster. Meanwhile the governing Dippers have been taxing offshore buyers relentlessly, plus collecting a 'speculation' tax from evil Albertans and folks with second homes. They've also allowed places like Vancouver to tax people who have condos which the state thinks are under-utilized. All of that has skewed the market, driving up the cost of affordable properties while making unaffordable ones cheaper (but still unaffordable). Meanwhile middle-class families with all their net worth in their homes have lost an average of $360,000. Nobody's won.
Well, there's an election. So here we go again. More intervention in the residential real estate market by the same people who were largely responsible for the problem. First they madly inflated houses via CMHC policies, cheap interest rates, homebuyer credits and grants, RRSP tax-free downpayment loans and the shared-equity mortgage, then tried to crash it with shorter amortizations, the stress test, vacancy taxes, spec taxes, extra property and anti-foreigner taxes.
The bottom line: politics and real estate don't mix. Mr. Market would fix this. When people can't buy, prices fall. When governments subsidize, prices rise. I hate this campaign already.
STAY INFORMED! Receive our Weekly Recap of thought provoking articles, podcasts, and radio delivered to your inbox for FREE! Sign up here for the HoweStreet.com Weekly Recap.