September 4, 2019 | Big News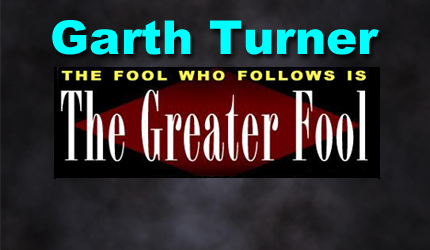 A best-selling Canadian author of 14 books on economic trends, real estate, the financial crisis, personal finance strategies, taxation and politics. Nationally-known speaker and lecturer on macroeconomics, the housing market and investment techniques. He is a licensed Investment Advisor with a fee-based, no-commission Toronto-based practice serving clients across Canada.
And the Comedy Trophy goes to…
Ashley Smith.  The comely boss (can I still say that?) of the Vancouver Real Estate Board is a big social media phenom, being voted the No.2 agent in all of YVRland by her many online groupies. Professionally, the talented A says she is "passionate about creating and sharing a story that moves buyers to pay top dollar for strategically-marketed properties."
Well, as mentioned, these days she serves as president of the 14,000-member Audi Brigade, which just released the latest stats for August. Yup, sales were ahead (by 15%) of last year's disastrous month, but still fell 9% below the 10-year average. The real news: prices have now dropped for 15 consecutive months (ouch), taking the frankenumber benchmark price from $1.1 million down to $993,300. Yes, that's still an obscene amount to live in a city where there's a speculation tax, an empty houses tax, uber property taxes and roving gangs of jealous greenies, but it's a year/year plop of 8.3%.
Meanwhile listings have jumped 13% in the same period. Supply up, demand tepid, prices falling. And BC still has a government that hates homeowners and is trying to engineer a property collapse (and doing fairly well).
But Ashley's a trooper. She tosses her tawny mane and lets the Dippers have it. "These changes are creating more balanced market conditions," she says. It never rains on the Internet.
Close, but no cigar…
As predicted on this pathetic but prophetic blog, the central did not diddle with rates this week. No change. Steady as she goes at 1.75%, even though the Fed nipped its rate a number of weeks ago, as have CBs in a half-dozen countries, thanks to the Trumpian trade wars.
Howcum? Simple. We don't need it. The economy's basically chugging along with slightly higher wages, fair job growth and low inflation. The dollar at 75 cents is stimulative for our trade, and the big bond market yield plunge has dragged consumer loans back into the ditch. As mentioned here, five-year mortgage money is out there for about 2.5%, and has dropped in price almost a full 1% in 2019. That's yuge. And it's having an impact on sales (see above, plus in the GTA), as well as consumer confidence (known on this site as house horniness).
And, finally, there's no recession evidence except in the media. Sure, a slowdown will eventually come, but it's not here. It's not close. It's not even a whiff on the breeze. So why should the central bank throw stimulus around when it's not required? That is better saved for days to come.
Having said that, expect a quarter point drop at the end of October. Maybe. Depends on the trade wars, and there would be a lot of drama over the next eight weeks.
How to fool a moister…
Just tell her that you'll pay part of her mortgage and give the program a fancy name, like the First-Time Home Buyer Incentive. Hey, "incentive," that's a good Millennial word – inducement, stimulus, motivation, collaborative, encouraging. It's like Justin really, reallywants you to get a mortgage and become chained to a 450-foot condo with strata fees and property taxes. So it must be good. Why would you get an incentive otherwise?
The program started this week and is Canada's first foray into a shared-equity mortgage world. The idea is simple – the federal government will take over 5% or 10% of your mortgage (resale vs new build) and use tax dollars to subsidize the moister loan. That, of course, is a terrible idea since taxes are supposed to work for the common good, not put Destiny into a condo she could occupy for half the cost as a renter.
And the process is byzantine. Here's how veteran mortgage dude Rob McLister describes it:
o Apply (once they add the application to this website)
Your closing date must be after October 31, 2019
o Give the completed form to your mortgage broker or lender
o Wait for approval
"Approval for the FTHBI happens concurrently with mortgage loan insurance approval," CMHC says. "We anticipate that the process, including timing, will be unchanged from what currently occurs with mortgage / mortgage loan insurance approval."
"The lender will receive the approval and confirm to the borrower that the Incentive is approved."
o Notify your lawyer or notary that you're using the FTHBI
Don't be surprised if your lawyer mutters something unsavoury under their breath about having to learn a new down payment process
o "The homebuyers' lender will be providing instructions to the homebuyers' lawyer/notary to ensure the incentive is funded."
o "…Homebuyers are asked to contact 1.833.974.0963 to activate their FTHBI payment and provide the name of the lawyer/notary," CMHC adds
o Before closing, the lawyer/notary requests incentive funds from the FTHBI administrator
o The administrator sends the incentive funds to your lawyer/notary and the mortgage is closed
Besides bureaucracy (and all that cost) the big problem is the inherent uselessness of this in the hipster hotspots of 416 and Van. The maximum loan amount can only be four times qualifying income, which tops out at $120,000. Besides, people with that cash flow can qualify for a bigger mortgage without using the FTHBI. Finally, mortgage companies hate it because of the overhead involved, and CMHC will lose money on the program unless Destiny's condo inflates in value and she owns it for 25 years before selling.
Is this what government should be doing?
STAY INFORMED! Receive our Weekly Recap of thought provoking articles, podcasts, and radio delivered to your inbox for FREE! Sign up here for the HoweStreet.com Weekly Recap.