July 3, 2019 | The Scourge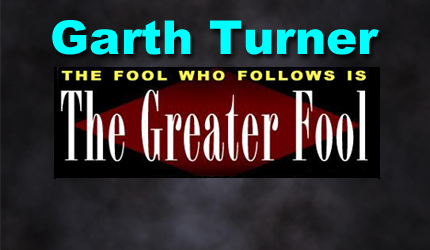 A best-selling Canadian author of 14 books on economic trends, real estate, the financial crisis, personal finance strategies, taxation and politics. Nationally-known speaker and lecturer on macroeconomics, the housing market and investment techniques. He is a licensed Investment Advisor with a fee-based, no-commission Toronto-based practice serving clients across Canada.
An update on The Scourge.
Currently there are 19,255 listings for Airbnb in Toronto, a city with a 1% vacancy rate and an average rent of $2,523 – tops in Canada. Critics argue so many condo units have been turned into ghost hotel rooms that renters' choices have been halved. And they're probably right. This is a disease.
Rustics, young children and the naïve still think Airbnb is all about Mom & Pop helping to bust the mortgage by renting out the back bedroom. Forget that. According to InsideAirbnb almost two-thirds of the nineteen thousand listings in Toronto are for entire houses or apartments (that's 64.3%) – owned by investors. Fair to say a whack of these 12,500 homes would be rentable to long-term tenants – but, alas, no more.
Over 19,000 Airbnb listings in Toronto. $140 a night.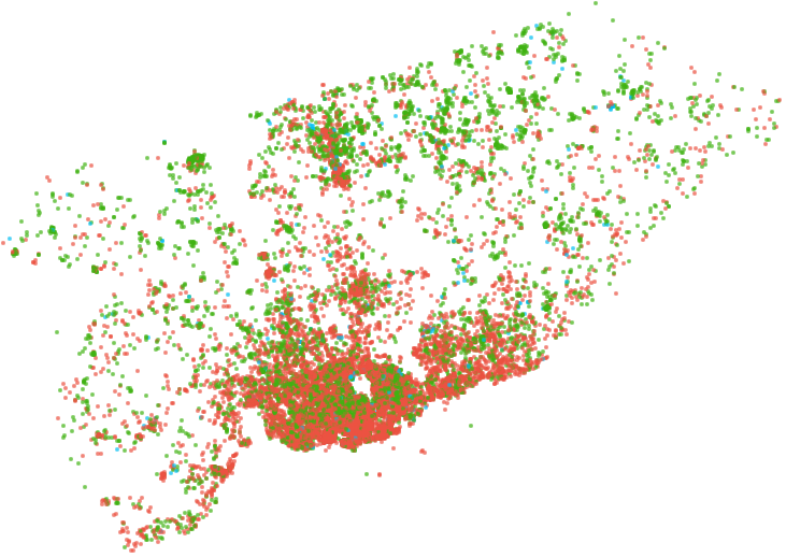 Source: InsideAirbnb
By the way, a whopping 45% of the listings available (over 8,700 of them) have been posted by people with multiple units. No Mom. No Pop. The average rental rate is $140 a night, and the average property is booked for 101 nights a year – leaving them empty for the equivalent of nine months. That means the average host is earning $14,140 annually from a unit that could potentially bring in $30,000 a year from a tenant.
What are these people thinking?
Probably that their profit potential as Airbnb hosts is unlimited, so things can always get better. They may also be looking at the explosion of renter rights lately, and the impossibility of punting some dude who decides not to pay the lease, trashes the unit or invites his stoner buddies over for a few months. Even getting someone to leave at the end of a lease is a hassle. Or selling a rental unit. If your landlord-rentier butt is hauled before the rental tribunal, well, good luck. Tenants rule these days.
As mentioned here recently, there's a messy patchwork of rules and regs across the country dealing with The Scourge. Van is botching enforcement. Toronto is paralyzed in a bureaucratic process. Only Quebec has taken swift action to force all hosts to be licensed, collect an accommodation tax and register with the revenuers so rental fees are taxed as income.
Now let's compare this sloppiness and paleo political response to what's happening in other places. Like Ireland, which yesterday brought the hammer down. Seems folks in Dublin and Cork have been struggling with falling vacancy rates and rising rents, just like Toronto and Vancouver. As a result the Irish government has banned Airbnb in these urban areas, except if a short-term rental space is being listed in a primary residence. In other words, whole houses and apartments can no longer be removed from the housing pool and devoted to Airbnb usage.
The motto is 'one host, one home' in areas of high housing demand. Professional landlords with multiple properties can no longer turn them into hotels without applying to local government for a change-in-use designation. That costs money, takes time, and will likely be refused in high demand areas (called 'rent pressure zones').
If  landlords flaunt the rules, they get whacked – fines of five thousand euros, six months in jail plus another 1,500 euros per day for if breaches continue. Ouch.
Well, Canada continues to muddle along. While Toronto passed a version of the 'one host, one home' rule, prohibiting Airbnb-only condos, it's yet to be enacted. Meanwhile both rents and real estate prices feel pressure in a market where 19,000 units have been added to 36,000 available hotel rooms. Unlike hotels, Airbnb hosts have no employees, are unregistered, pay low residential tax rates (not commercial), don't insure guests and may not even claim the cash received as taxable income.
The online world has bequeathed great benefits to mankind. This ain't one of them.
$      $      $
Remember the fun we had with the dolce Ital-Canuck guy when he was given a blog post to tell us about how to live on bugs and vino in Europe? Maybe, suggests blog dog Ron, we should do more of that here.
"Why not start a contest?"  he asks.  "Let the steerage section have a chance to author some of the posts on your pathetic blog. You set the rules. Then the deplorables can vote on their favourite. Gives you a break from the daily grind."
Hmm. Okay, I'm open to that. Scads of people show up here every day. Most are lurkers, with only a tiny fraction leaving comments. Without a doubt there's a deep pool knowledge to be tapped. Or not. Let's find out.
Send me a post. 500 words max. Tell us what's right or wrong with the world. All are welcome to submit. Even realtors and irritating Millennials. But no selling. No emails smelling of weed. And no dangling participles. My address is [email protected] Submit your picture, too. Or your dog's. Not judging.
STAY INFORMED! Receive our Weekly Recap of thought provoking articles, podcasts, and radio delivered to your inbox for FREE! Sign up here for the HoweStreet.com Weekly Recap.