July 25, 2019 | Is Cool Enough?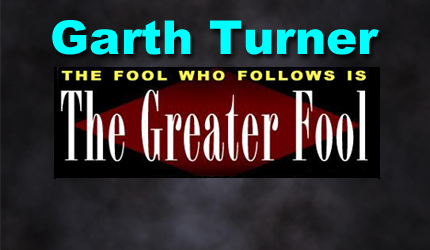 A best-selling Canadian author of 14 books on economic trends, real estate, the financial crisis, personal finance strategies, taxation and politics. Nationally-known speaker and lecturer on macroeconomics, the housing market and investment techniques. He is a licensed Investment Advisor with a fee-based, no-commission Toronto-based practice serving clients across Canada.
Ten years ago nobody normal owned an electric car. Last year, the EV revolution hit Canada hard. Sales grew 125%. The number of electrics increased 90% over the previous year, essentially doubling. By the end of 2018 there were more than 93,000 of them whirring and clicking along.
So far this year, it's continued. Now over 100,000 are on the road, with another eight thousand selling in the first quarter.
All impressive. But EVs account for less than 2% of all vehicle sales, and the number of units sold has just crashed in Ontario (down 55%). In contrast, sales are up 100% in BC and 56% in Quebec. The reason? People seem to love EVs when the government pays part of the price. Otherwise, not so much.
Says the industry association: "This decline is largely due to the abolition of the Ontario government's purchase incentive program in July 2018 and proves the essential role that government must play to support the market as long as EV prices are not on par with those of gas-powered vehicles. It will be interesting to see if the new federal incentive, effective May 1, 2019, will restore sales in Ontario in the next quarter."
In case you missed it, the T2 gang is not only giving people $24 billion a year to have children, but also will help you buy a ZEV – zero-emission vehicle – with a bag of free money. That program was announced in the budget, and became effective a few weeks ago.
Here's the deal: (a) buy a battery-electric, fuel cell or long-range plug-in buggy and get $5,000. Or, (b) purchase a shorter-range plug-in and be handed $2,500. The grants are available right at the dealership and apply to vehicles with six seats or less and selling for under $45,000 (but there's still money available up to a $55,000 tag), or a seven+-seater up to $60,000.
So what are people buying?
Lately battery-powered EVs are way more popular than plug-in hybrids – which is a complete reversal from one year ago. And Tesla's Model 3 is edging out the Hyundai Kona and doubling sales of the Mitsubishi Outlander. The next big thing promises to be electric trucks, with Tesla and Ford soon competing in that new space.
But, of course, Elon Musk is nuts. The genius kind of nuts. He invented PayPal, was the first guy to land rocket ships on their butt, has a gigantic earth-boring thingy, makes roofs that generate electricity and, as you know, started Tesla. The company made early investors a ton of money, but lately has been volatile – a drop of 10% in its stock yesterday. Plus it bonds are 'junk' grade, high-risk and high-yield (8%). Musk seems to be his own worst enemy, taunting US securities regulators, leading a highly unpredictable personal lifestyle, and suiciding regularly on social media. Despite that, Tesla has a cult following.
The Model 3 is selling in Canada these days for about $47,600 – minus those government incentives. The vehicle can go about 350 km before it runs out of juice, and has a top speed of over 200 km/hour (whatever good that is).
But, should you buy one? So far, 98% of new-car buyers say, nah. Not this time.
No wonder. An EV is of limited use in a country with vast distances between urban centres and where climate change seems to be making weather more extreme. Charging stations are a rarity – and virtually non-existent outside of the big centres. The battery drains faster than my libido at minus thirty in Toronto. And the company says charging up an empty Tesla can take from 5 to 24 hours, depending on how big an electric pipe you plug into.
Are EVs hip, though?
Definitely. Given the cost, limited range and inconvenience, this is a big reason for sales. Plus the free government money. And with the climate change bandwagon rolling hard these days, rest assured ZEVs will continue to be pushed by Ottawa. At least until the next election, when it's possible what happened in Ontario will take place nationally. Mostly, the Tesla comes with 'Dog Mode', which keeps canines chilled if locked in a hot car, and alerts passersby with a digital message. How cool is that?
But if you succumb to the hype, remember to lease, not buy. With technology changing fast, an old Tesla (or any current EV) will end up looking like a Commodore 64, clunky, quaint and unloved. Lease it, use it to impress environmentally-conscious hot dates and bail in three years. Oh yeah, and give Musk a pass. Remember the message here yesterday about companies blowing up?
STAY INFORMED! Receive our Weekly Recap of thought provoking articles, podcasts, and radio delivered to your inbox for FREE! Sign up here for the HoweStreet.com Weekly Recap.