June 20, 2019 | Trans Mountain: Reflections on a Polarizing Decision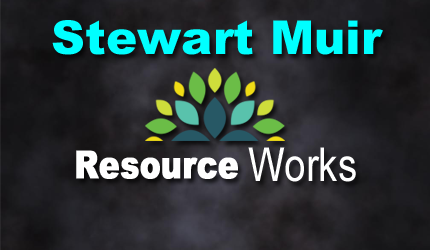 Stewart Muir is founder and executive director of the Resource Works Society, a Vancouver-based group open to participation by British Columbians from all walks of life who are concerned about their future economic opportunities. He is an author, journalist and historian with experience on three continents including a financial editor of The Vancouver Sun responsible for mining and markets coverage. Since Resource Works was established in 2014, the group has gained international recognition for its practical approach to the public challenges of responsible natural resource development and use.
Ignorance is what I kept encountering in my quest to understand the validity of the opposition against Trans Mountain, says writer Paula Arab.
Nothing has been as divisive to national unity as the Trans Mountain pipeline expansion, since the Quebec referendum 25 years ago. But unlike separation, this project – reapproved Tuesday by the federal government – is good for the country andwill benefit all Canadians.
Moving to Vancouver two years ago from Calgary, I educated myself on the subjectand gained unique perspectives from both sides of the debate. A strong supporter of the environment, I have written much against the lack of responsibleresourcedevelopment over the years, particularly under Alberta's successive Tory governments, who relied too heavily on industry self-regulation.
For too many years, governments failed to do the right thing. The cynicism out thereis justified. The ignorance, however, is not.
And ignorance is what I kept encountering in my quest to understand the validity of the opposition against Trans Mountain.
I heard repeatedly that Vancouver's beautiful port would be ruined by tanker traffic, which would increase seven-fold if the project were to go ahead. That's a big number until you realize we are talking about five tankers a month that currently ship bitumen out of Trans Mountain's Westridge Marine Terminal. Seven-fold equals an increase of just 34 tankers a month, a little more than one a day.
Next – greenhouse gas emissions. Contrary to popular belief, even if overall production of the oil sands increases because of the new pipeline, total emissions won't because former NDP Premier Rachel Notley put a hard cap on the limit. So far,Premier Jason Kenney says he will keep the cap, although he has scrapped the carbon tax. What will increase is the percentage of oil sold at much higher prices than the deep discounts we giving to our one-market, one-customer, the U.S.
For an issue that's been so polarizing, and has taken up so much of the national oxygen in recent years, the arguments against it are surprisingly flawed. They're put forward mainly by anti-oil activists who simply want to shut down Canada's fossil-fuel economy, overnight.
Leave our oil in the ground, they say. That's hardly sound financial planning. The world still needs our resources, and Canada's economy still needs this industry. As long as we can sell our product for more than what it costs to develop it, why would we leave it in the ground? Which one of us could afford to turn our back on a personal asset that still holds value? The same applies to the country's assets – our natural resources.
Time is running out on our carbon economy, with or without a new pipeline. One way or another, Canada needs a plan, and fast, for a sustainable, low-carbon future. But that future isn't yet here, no matter how much some of us wish it to be. We are in a transition period.
Pipelines are still the safest way to transport flammable liquids,and much safer than by train. The deadly accident in Lac Megantic was a reminder, after railcars carrying a highly volatile form of light Bakken crude exploded and the town caught fire. Forty-seven people died. It was horrific. As much as I care about the environment, and I love the whales, the life of a human being must still be held to a higher value by society.
Speaking of the whales, the endangered southern residents face serious threats with or without the pipeline expansion. Only 75 remain. They have been overwhelmed by noise pollution in their habitat, preventing them from using echolocation to hunt their prey. Noise masks the sound orcas use to hunt, and along with a shortage of salmon, they are starving.
What the activists don't talk about is the overall impact to the whales of the day-to-day activity of the busy and growing Port of Vancouver, including ferry traffic. Overall marine traffic increases every year, but its impact isn't measured because it's organic growth and not part of a new project that must pass rigorous standards for approval.
Currently, some 3,160 vessels visit the Port of Vancouver every year – about nine ships a day. It's expected to increase to 12 ships a day by 2026.
With Tuesday's decision, much has been done to mitigate and address the risks to the whales, along with other concerns raised over the project.
All that's left to argue – and it has been argued loudly – is the risk of a major spill. Note – risk. Everything carries risk, including getting out of bed every day, walking down the street or getting into your car. Some reports, which have gone viral,speak as if an oil spill is a question of when, not if, with this project proceeding.
The Tsleil-Waututh Nation says the likelihood of an oil spill in the Burrard Inlet over the next 50 years is as high as 87 per cent. Dig a little deeper, you realize this includes smaller spills of less than 1,000 barrels. Still, the figure is alarmist and intended to be so.
If past behaviour is any indication of the future, there will be zero accidents involving oil tankers. There has never been an oil spill from a tanker on the west coast of Canada, or a major incident involving a tanker.
This is partly thanks to our federal system, which operates under the Pilotage Act of 1972 and demands the highest level of safeguards for tanker traffic. Two Transport Canada-licencedmarine pilots are required to board a tanker passing through Canadian waters, and take it over. They must remain on the bridge at all times, bringing it safely to port and escorting it safely back out again upon its departure.
This system ensues that marine pilots and the authorities that govern them are accountable to the public, not the companies that own the ships.
Tankers have five levels of safety, including a well-built vessel, a highly trained crew, and two pilots on board. "Tankers don't keep me up at night," says Kevin Obermeyer, CEO of Pacific Pilotage Authority. "Other things do, but not tankers because we have so many levels of safety."
Western Canada Marine Response Corporation, which is responsible for protecting and responding to a marine spill along Canada's 27,000 km of B.C.'s coastline, has hosted a number of demonstrations to educate the media and public. They were in Cole Harbour this week, with more skimmers and recovery boats than you ever want to see that close to the city, simulating a spill recovery.
The Transport-Canada certified organization showed off its impressive skills and fleet of state-of-the-art vessels. This included the newest and biggest addition to the fleet, the Coastal Sentinel. It's one of three new coastal oil spill response vesselsbought to enhance marine safety with increased tanker traffic,costing $5.8 million each. A fourth will be added, now that the pipeline expansion has been approved.
Vancouver Harbour has never been so well protected as it will be now that the pipeline expansion has been approved. Some $150 million will be invested in oil spill response enhancements, including the building of a new base in Vancouver that will have WCMRC crews monitoring marine traffic 24-7. This currently doesn't exist.
WCMRC's capacity is doubling, both in terms of employees and fleet size. Its enhancement plans also include adding more than 120 permanent, full-time jobs, reducing initial response times to a maximum of two hours for Vancouver Harbourand the Fraser River, west of Port Mann Bridge, and adding 40 new response vessels, roughly double the size of the current fleet.
Take a look and judge for yourself, at WCMRC's oil spill response in action, told through the following pictures and video.
Paula Arab is a Vancouver-based writer and media strategist. She can be reached at [email protected]
Harbour display
June 18, 2019 will go down as the day that the Canadian government took the final steps necessary to end the practice of selling Alberta oil to Americans for less than it is worth. Expanded pipeline capacity to Vancouver means the era is now upon us of being full-fledged participants in the world's largest commodity trade. Protecting coastal waters is an essential part of the bargain. On the same day as the Trans Mountain Expansion project was approved, Vancouver residents had the chance to see new spill-response vessels performing an exercise in Vancouver Harbour. Photos by Richard Lam.
STAY INFORMED! Receive our Weekly Recap of thought provoking articles, podcasts, and radio delivered to your inbox for FREE! Sign up here for the HoweStreet.com Weekly Recap.