June 9, 2019 | Kicking Rocks is Hard Work—But Fun for Geologists and Speculators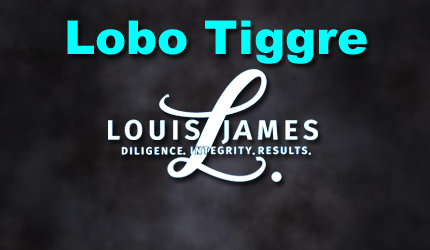 Lobo Tiggre, aka Louis James, is the founder and CEO of Louis James LLC, and the principal analyst and editor of the Independent Speculator. He researched and recommended speculative opportunities in Casey Research publications from 2004 to 2018, writing under the name "Louis James." While with Casey Research, he learned the ins and outs of resource speculation from the legendary speculator Doug Casey. Although frequently mistaken for one, Mr. Tiggre is not a professional geologist. However, his long tutelage under world-class geologists, writers, and investors resulted in an exceptional track record. The average of the yearly gains published for the flagship Casey publication, the International Speculator, was 18.5% per year during Tiggre's time with the publication. A fully transparent, documented, and verifiable track record is a central feature of IndependentSpeculator.com services going forward. Another key feature is that Mr. Tiggre will put his own money into the speculations he writes about, so his readers will always know he has "skin in the game" with them
Two subscribers to The Independent Speculator, my COO, and I been out in the field kicking rocks on behalf of readers this week. We've hit one, two, or three projects per day, scrambling over mountains and deserts in four western states so far. And we've seen some amazing geology along the way…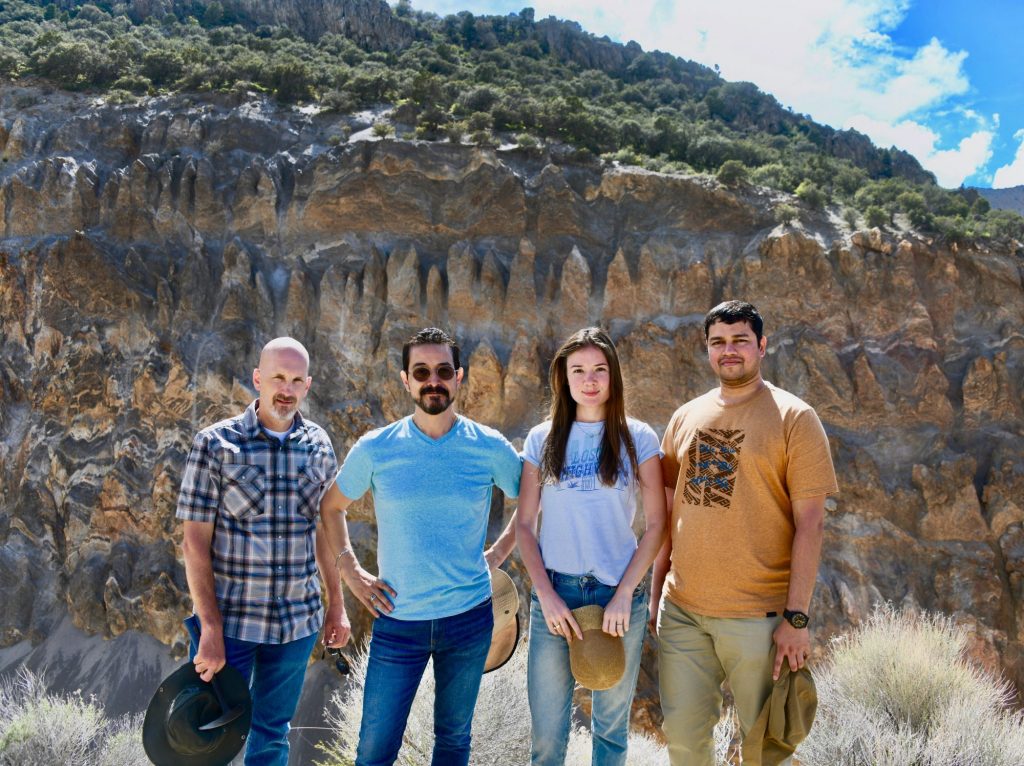 Independent speculators kicking rocks in the Nevada desert, looking for great speculative investment opportunities.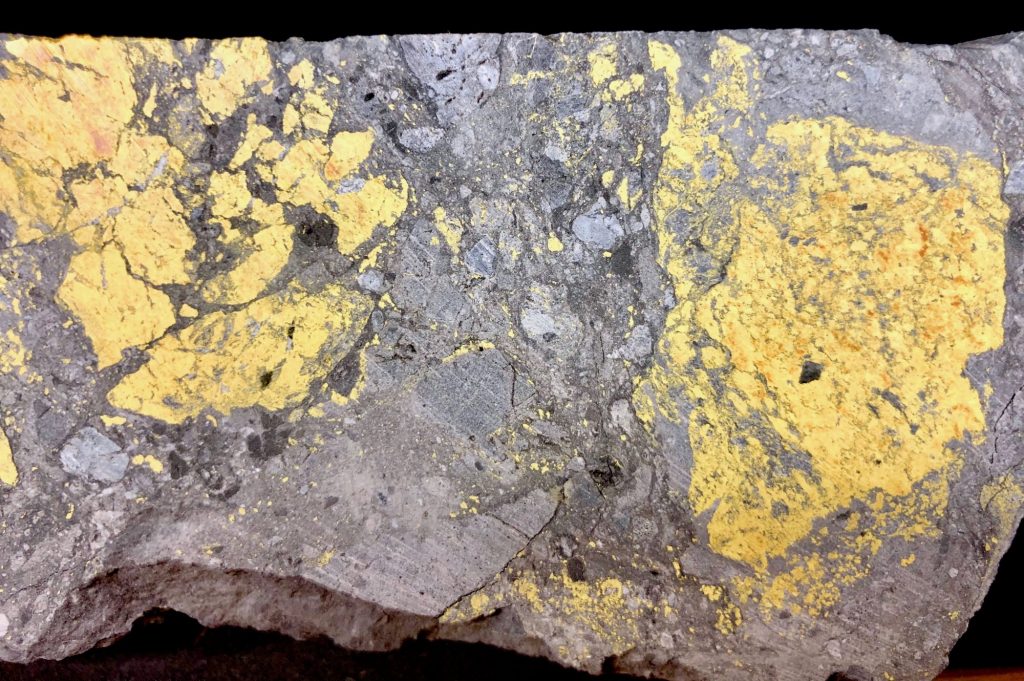 Arsenic sulfides are among the "nasties" that make certain deposits less profitable to mine. But in Nevada, they are often "pathfinder" minerals that lead geologists to high-grade "Carlin style" gold deposits.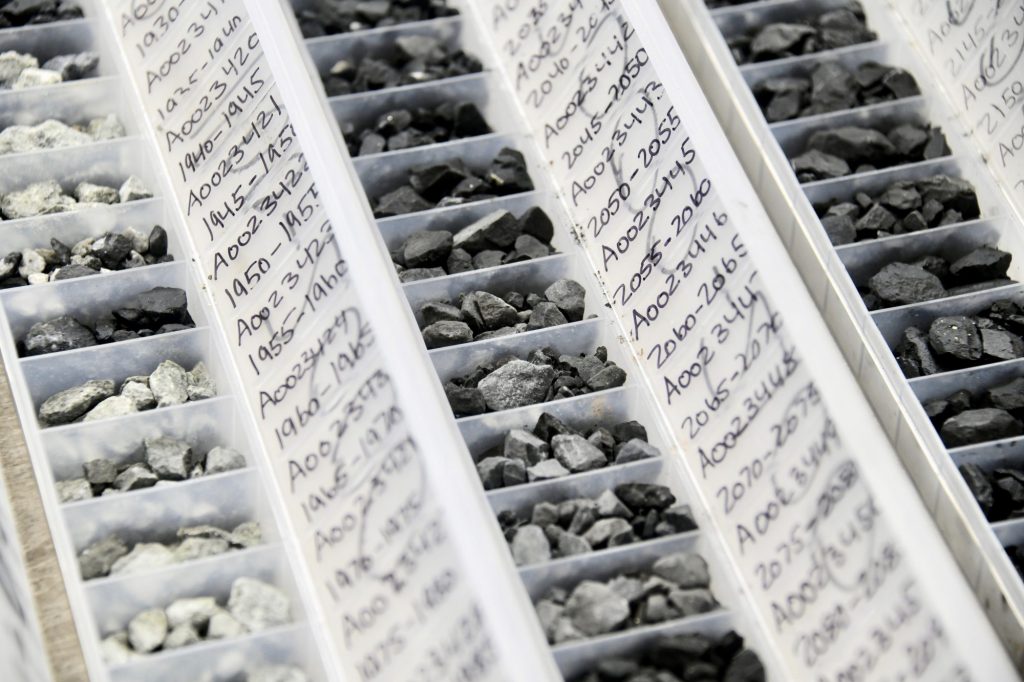 RC drilling produces rock chips, not drill core—but it's much faster and cheaper. So, when we just need to know what's there, it's often the best way to go. When we need to know more about the shapes, textures, and the orientation of the rocks and structures encountered, we use a diamond drill rig to extract cores like the one on the previous photo.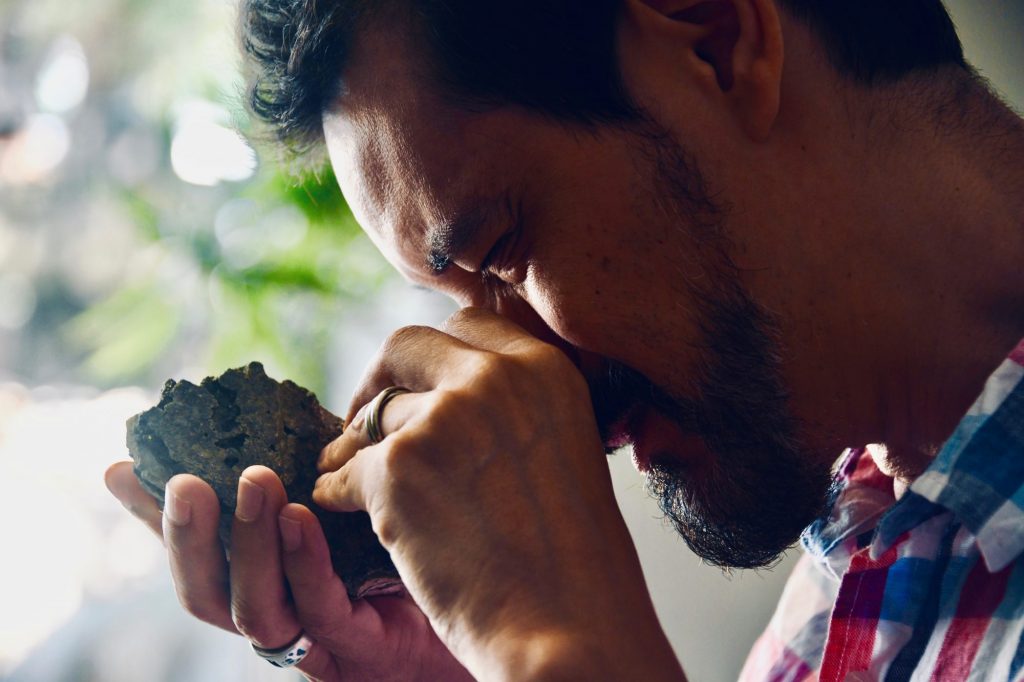 When you look closely, there's so much you can learn…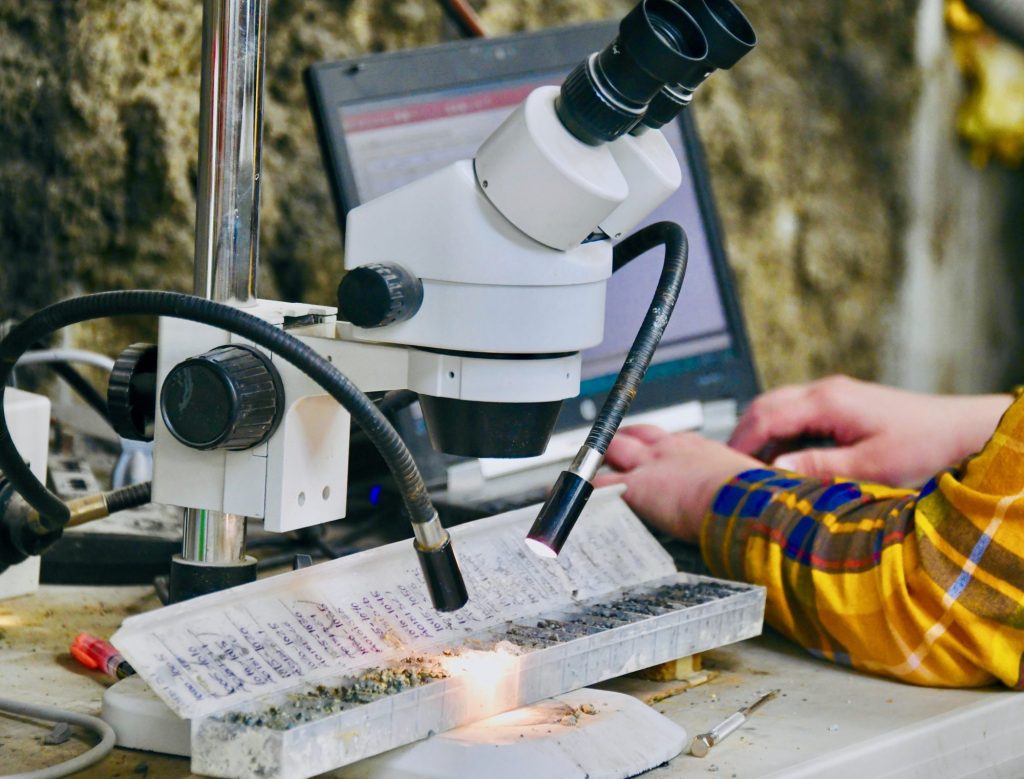 Sometimes, you have to look very, very closely…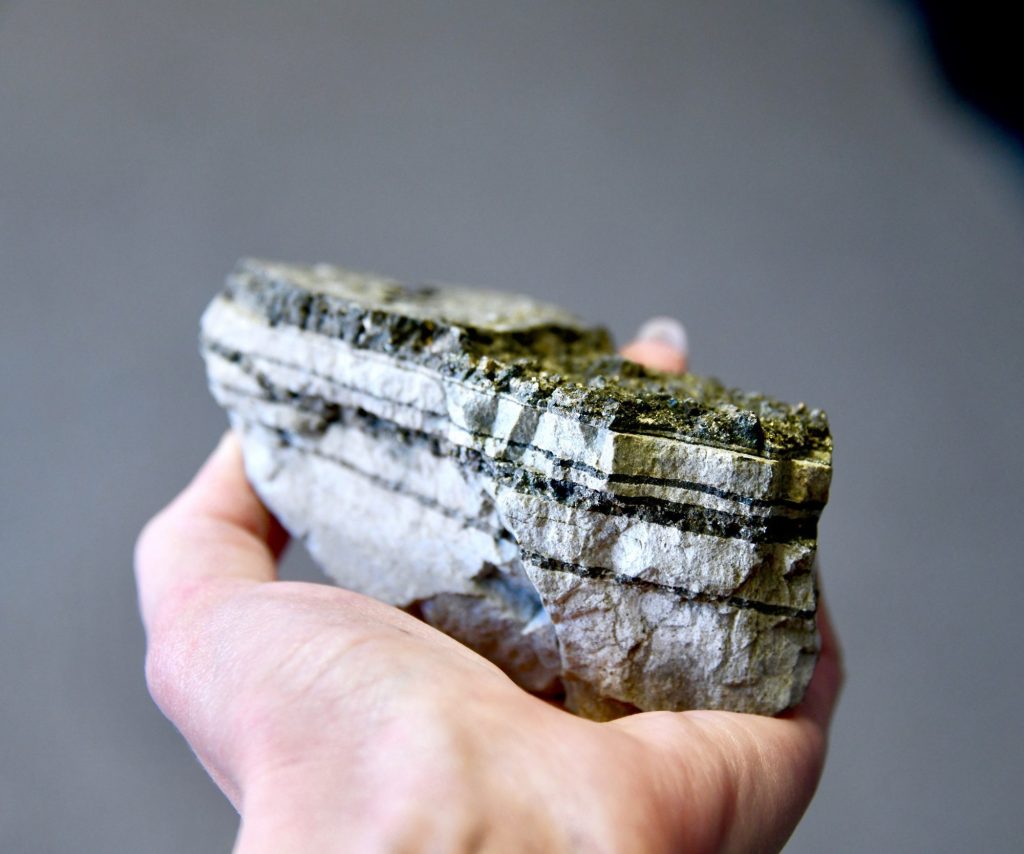 Sulfide mineralization from one of Nevada's biggest past silver producers. Can you guess which one?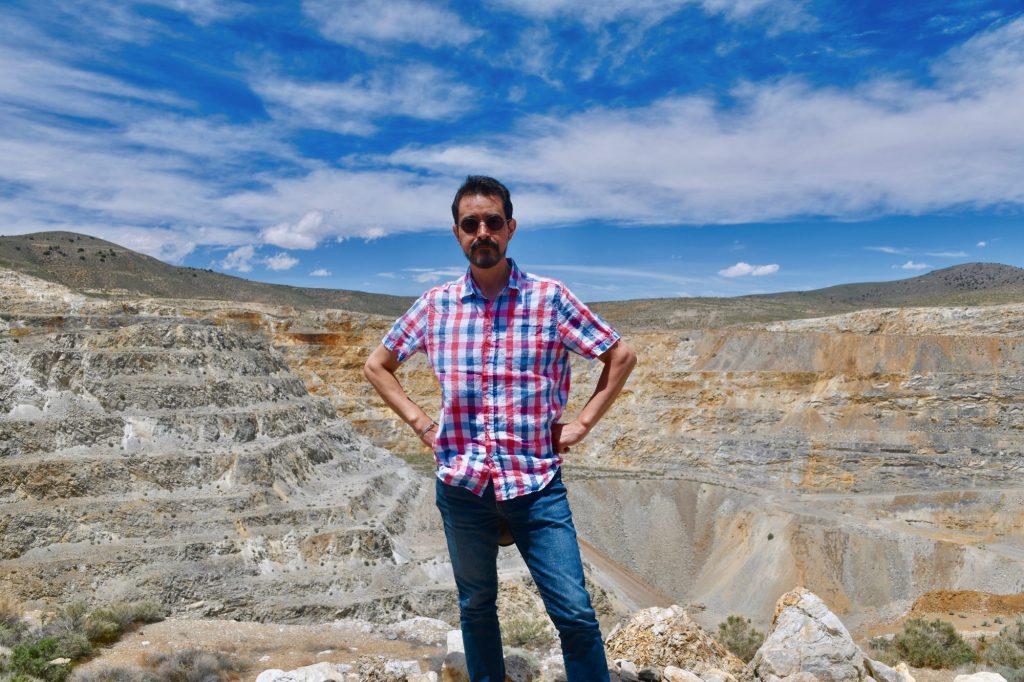 I love open pits. All the sample gathering, drilling, testing, modeling, and other exploration work only gives us an idea of what may be in the ground. In the pits walls, we see what's actually there, the location and orientation of different rock types and faults, and so much more. Plus, they just look cool—often rainbows wrought in stone.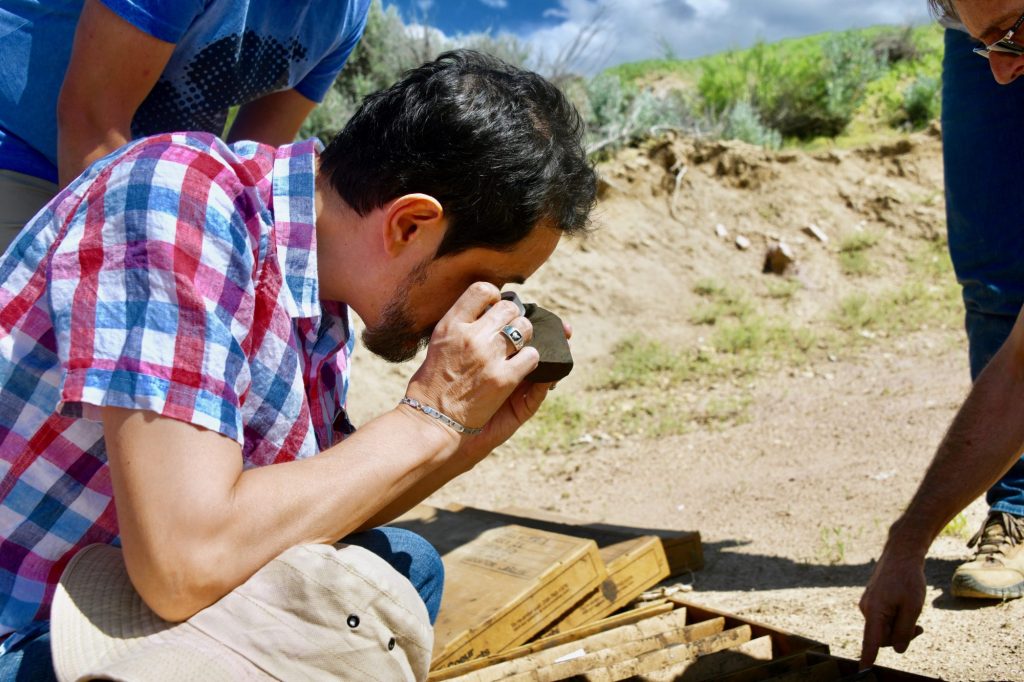 Sometimes you can see the gold, copper, silver or other metals (or their sulfides). Sometimes, it's just a lump of rock. Either way, you have to assay it to know what it really contains.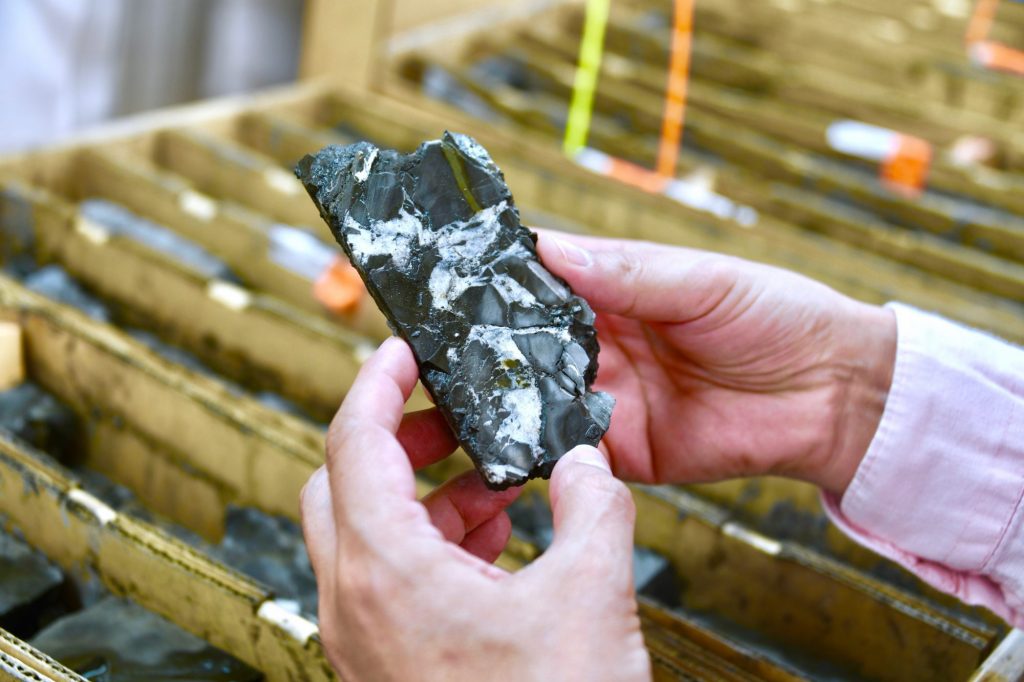 Telltale signs of mineralizing fluids leave important clues for geologists. And they make for pretty rocks.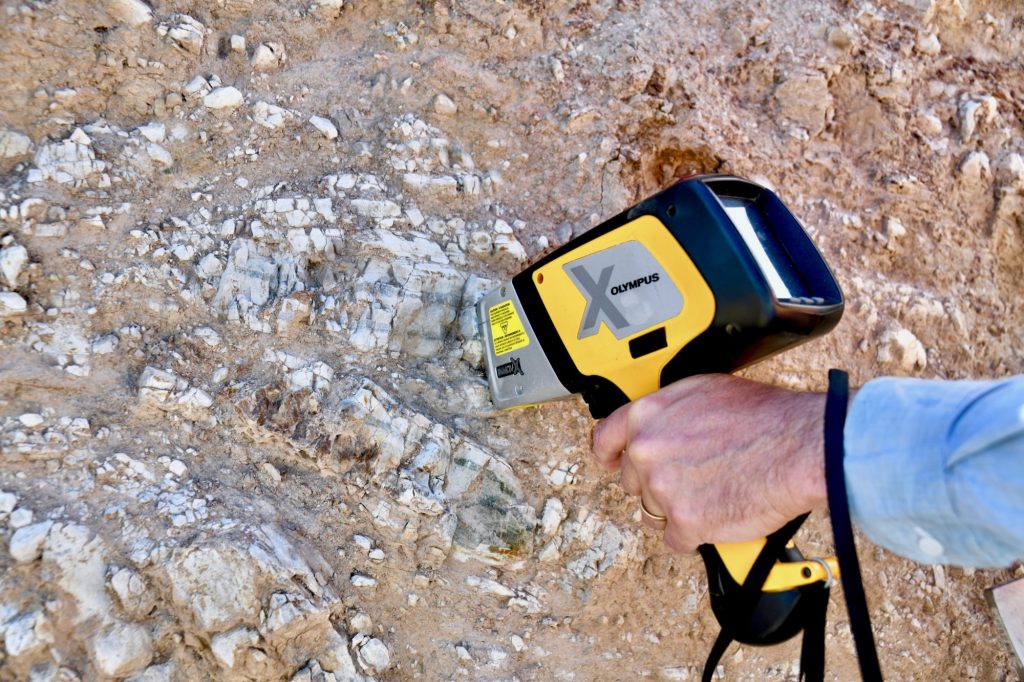 X-ray technology allows us to see what elements are present in samples within minutes, even miles from nowhere in the field. Mining is finally entering the 21stcentury.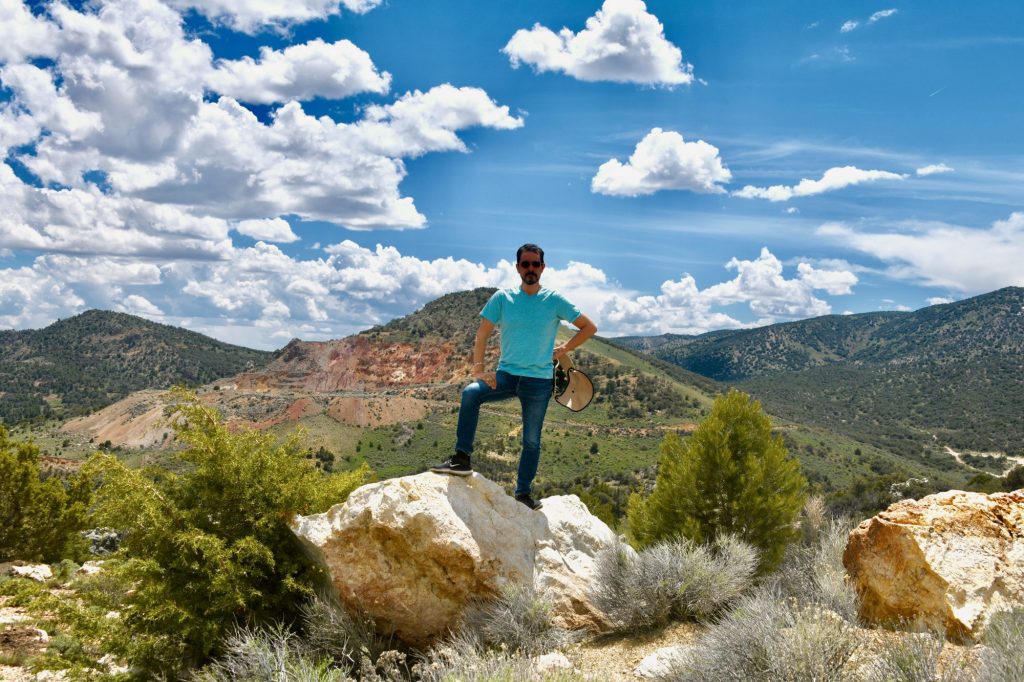 It's a major plus when your deposit happens to be a hill, with the potential ore sticking right out of the ground.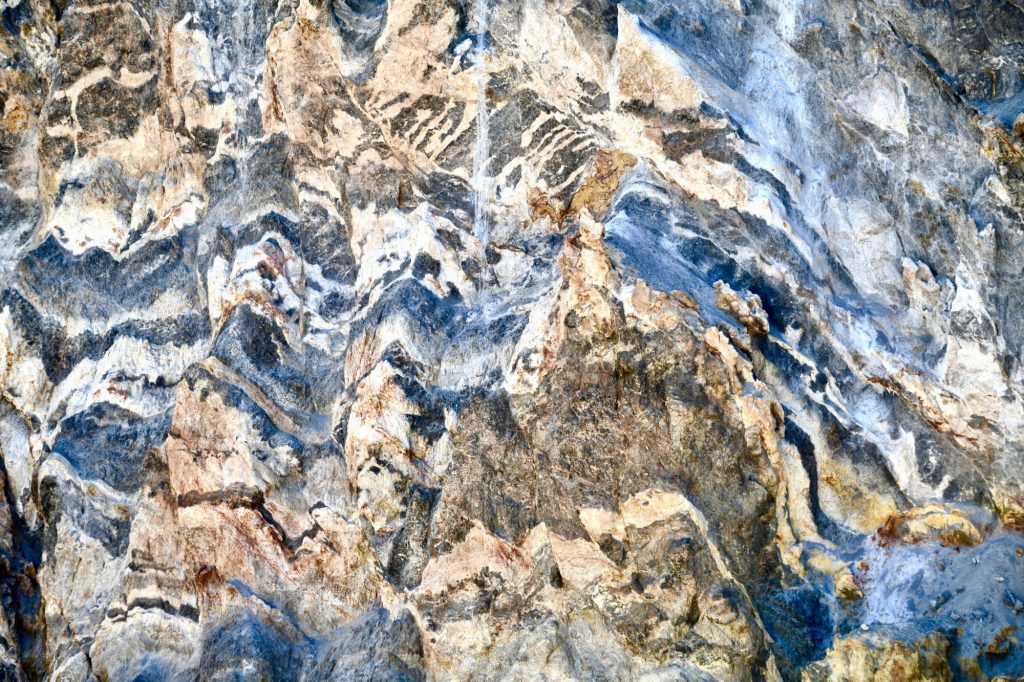 Look at these colors and textures. Nature is an artist.
I love geology!
But I feel that I owe readers an apology. We've managed to keep up a pretty grueling schedule, but the drives between projects have been longer and more tiring than expected. I'm not complaining, because we're having a blast, but I've been getting up early and driving late for days, leaving me with almost no time to write Speculator's Digest posts.
So if it seems like I've disappeared, that's why. I didn't fall down a mine shaft. I haven't given up sharing insights with you. Nothing's wrong. And I'm gathering a lot of valuable information.
I'll be back at my desk next week. I look forward to sharing my findings with you. (Those relating to stocks in The Independent Speculator portfolio will be shared with subscribers to that service, of course.)
Thank you for your patience and interest.
Sincerely,
STAY INFORMED! Receive our Weekly Recap of thought provoking articles, podcasts, and radio delivered to your inbox for FREE! Sign up here for the HoweStreet.com Weekly Recap.