May 9, 2019 | The Hinterland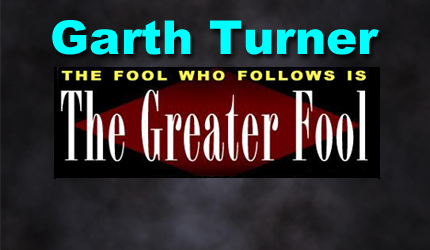 A best-selling Canadian author of 14 books on economic trends, real estate, the financial crisis, personal finance strategies, taxation and politics. Nationally-known speaker and lecturer on macroeconomics, the housing market and investment techniques. He is a licensed Investment Advisor with a fee-based, no-commission Toronto-based practice serving clients across Canada.
Why, he wonders, would anyone stay in Toronto where a slanty semi complete with icky bugs can easily cost seven figures. If your job's portable, or online, or you create your own, and you want a house – why struggle in the GTA?
Some months ago we brought you the tale of a moister who asked just such questions. Matttieu actually made it into the troubled MSM after being featured on this blog and declaring he was outta here. Not bound for Italy, olives and sun, but Quebec, the oldest city in Canada (1608), where the average house sells for south of $250,000.
Well, he landed. And bought. Here's the update:
We flew to Quebec City and rented. Our neighbor, a smart entrepreneur, recommended that we make lowball offers on houses, telling us that people close to him have lost money on flips, and pointed out that condos are the worst segment of the market (12 sellers to 1 buyer).

After visiting 17 houses, we bought a detached house. The asking price was around the price of a 2 bedroom condo in Toronto. The house has a double garage, 4 bedrooms, 4 washrooms, a metal roof (50 year warranty), central vacuum, air exchange system, a solarium with a glass ceiling, a small wine cellar, is in a nice location 2 minutes walk from a view of the St-Lawrence, 25 minutes for a mountain. Best of all, Quebecers are not obsessed with houses. At work, no one talks about it. It's healthier.

We bought for 16% under asking. Our real-estate agent told us we would never get the house for the price we offered, but the house had been listed for 250 days and so my wife insisted he makes the offer. 2 hours later, our agent calls me back saying the offer was accepted, tells me that that his wife (also an agent) also couldn't believe it. Actually, my house is probably already worth less since the house in front has dropped its listing price twice over the last 6 months.

Our exodus does have downsides: The winters are colder, longer, windier. A city of Vikings. In January, our hydro bill was $600 and we keep the temperature at 20 or below. Same in February. Also, taxes are higher. So, who else is coming?
By the way, sales in Quebec City, Montreal (average detached price $330,000) and Halifax (average single-family home selling price $337,600) are booming. Up by double-digit numbers. Inventories are tight. Local agents say the bleed out of Ontario is evident to everyone – and they love it.
Is this evidence more mobile, adventuresome, indie Millennials are escaping mom's clutches and moving where they can actually have a life – kids, dog, house – and afford it? Maybe. But the stats suggest something fundamental is happening. Sales are flat in the GTA and riding close to a 30-year low in Vancouver. And while prices gently and incrementally increase in smaller cities, they remain well below the 2017 peak in Toronto and are melting fast in 604.
In fact, it was actually news in the YVR media some weeks ago when a house sold for less than a million. Of course, it was a piece of crap, but it was also taken as a harbinger. Which it was.
This week the daily media ran a breathlessly new item saying East Van listings below $1 million are proliferating, and almost all sales now are for less than assessed values. Like this one… 1113 McLean Drive changed hands for $880,000 – $300,000 less than it was assessed at a year ago and $400,000 less than the year before that. The 109-year-old mini-house sits on 25 feet of dirt across from a school, beside an apartment building. Yes, it's also crap. And the people who bought it better not think it was a great deal since the owner paid $330,000 just four years back.
It's this unmitigated greed embedded in the housing markets of major cities that is repelling so many young buyers. And rightly so. The moisters shelling out $900,000 (with closing costs) for this dodgy shack will spend decades paying back the half-million dollars of profit they stuffed into pockets of the seller. For that money in a smaller city they could acquire a beautiful property plus still have a nestegg for the future.
In fact, here's what the same money buys in Montreal (Laval). This house has a 90-foot frontage, big garage, pool, five bedrooms and four baths. By the way, Montreal is a larger real estate market than Vancouver, arguably home to some of the country's most unique culture. Plus $8-a-day child care. And the Habs.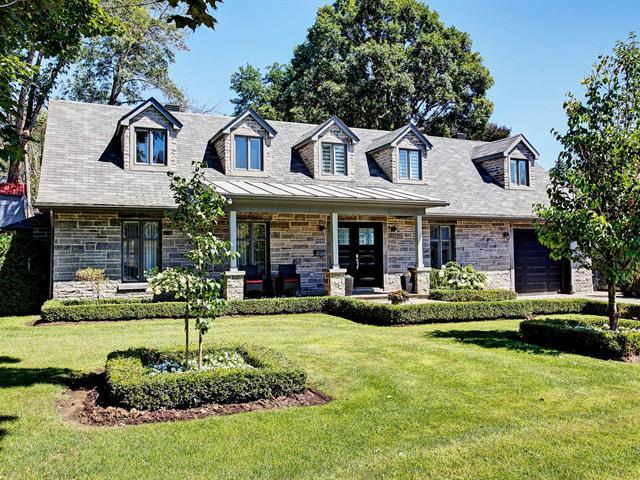 Of course, there's added winter in Montreal or Quebec City. But that just makes it more perfect for the snowflakes around us.
STAY INFORMED! Receive our Weekly Recap of thought provoking articles, podcasts, and radio delivered to your inbox for FREE! Sign up here for the HoweStreet.com Weekly Recap.