May 19, 2019 | 3 Cannabis Charts that Will Blow Your Mind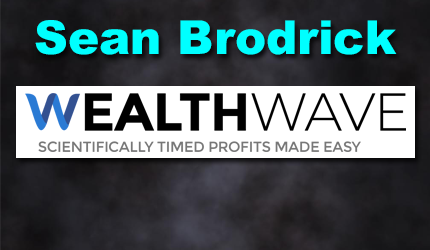 Sean is the natural resource analyst for Weiss Ratings. You can read his thoughts on gold, oil, cannabis, uranium and other natural resources at Wealth-Wave.com
I just flew back from a cannabis investment conference in Las Vegas, where I spoke before standing-room-only crowd.
Why is everyone so interested in cannabis?
I could talk about that all day long. But since it's the weekend, I'll just give you three charts.
Chart #1: America's Appetite for Cannabis
It wasn't that long ago that I told you how cannabis is getting bigger than baseball. Well, give it a couple of years, and you'll see it grow bigger than a lot of other things …
Source: KushCo Holdings
By 2020, cannabis is going to be bigger than chocolate … bigger than organic food … bigger than wine! (Don't tell my wife about that one.)
In fact …
Retail cannabis sales are projected to reach more than $20 billion by 2020. And that's in the U.S. alone.
By 2026, the U.S. legal market is projected to grow to more than $80 billion.
Because the marijuana business sparks activity in other parts of the economy, from lawyers to electricians, there could be an additional $75 billion of economic value by 2030.
Global legalization could lead to 1 billion consumers and a $500 billion annual market.
Wow!
Chart #2: Why Big Pharma is Worried
This chart, from Emerald Health Therapeutics, shows common ailments and the cannabinoids that can be used to treat them.
Source: Emerald Health Therapeutics
In fact, study after study has already shown that many patients who use opioids, if given a choice, would rather use cannabis or some effective combination of cannabinoids.
What's more, a study from the University of Georgia examined the costs of Medicare's prescription drug benefit program in 2013 over 17 states. Researchers found a savings of $165.2 million in prescription costs from using cannabis.
So you can see why Big Pharma is worried. Some are being proactive — developing new drugs with cannabis or even artificial THC as an ingredient. And I think we could see a buying frenzy down the road, as the cash-rich pharma giants buy up promising cannabis-based drugs.
Now, my third chart. It's really a table; one I've created for you.
Chart #3: Zoom-Zoom Growth
Look at these numbers …
It was only a couple years ago that states that had legalized marijuana were in the minority. It was only a few years before that, that fully HALF of Americans didn't want marijuana legalized. Look at 'em now!
The legal market for marijuana is soaring, and is projected to double in a few short years. And the market for CBD is blasting off like a Saturn rocket!
Now you know why all those investors at the Las Vegas MoneyShow were excited. They want a piece of this.
How about you? Do you want a piece of this massive boom?
An easy way to do it is to buy the ETFMG Alternative Harvest ETF. But that's the easy, lazy way.
I explain the truly profitable way in my video. Due to overwhelming popular demand, it's back online — but only this weekend.
If you click here, it will begin playing on your screen immediately.
All the best,
Sean
STAY INFORMED! Receive our Weekly Recap of thought provoking articles, podcasts, and radio delivered to your inbox for FREE! Sign up here for the HoweStreet.com Weekly Recap.