April 6, 2019 | Trump Wants More QE (official counterfeiting of our dollar)!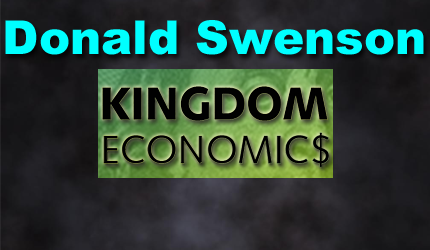 Donald B. Swenson: Born January 24, 1943, Roseau, Minnesota. Graduated H.S. 1961, Moorhead High, Minnesota. Graduated College 1968, Moorhead State University, Minnesota. Designated member of Appraisal Institute (MAI), 1974. Employed with Western Life Insurance Company, 1968 – 71; Iowa Securities Company, 1971 – 73; American Appraisal Company, 1974 – 81. Part-time teacher/valuation consultant/bartender, 1979 – 2008 (taught workshops at Waukesha County Technical Institute, Wi. and Madison Area Technical College, Wi.). Retired 2008 (part time teacher/blogger), AZ. Self educated economist/philosopher/theologian: http://kingdomecon.wordpress.com.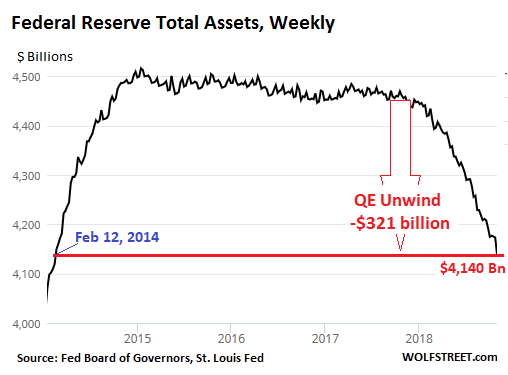 Trump wants Fed in start buying assets again (quantitative easing)!
Trump wants Fed to lower interest rates from current levels!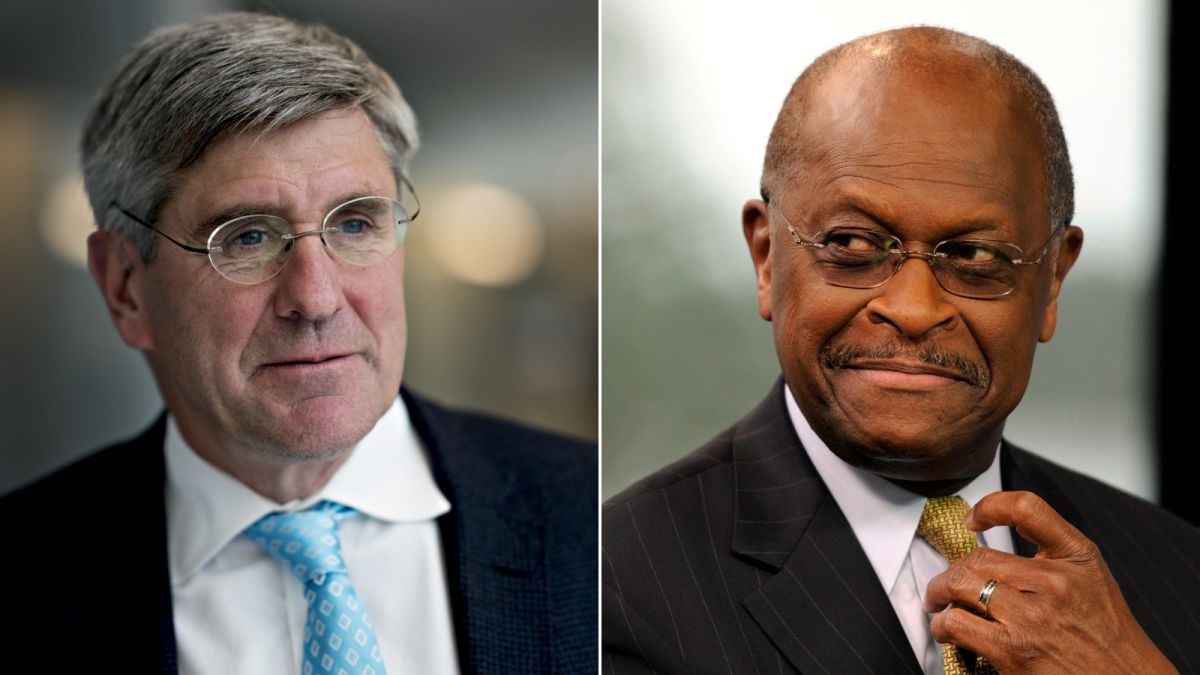 Trump wants Stephen Moore and Herman Cain to serve on Fed Board!
Today's Wall Street Journal states that "President Keeps Up Pressure On Fed". Trump wants the Fed to cut interest rates and start buying assets. He says that Fed should now start quantitative easing and stop the quantitative tightening. He wants two new like-minded economists to serve on the Fed Board. Does Mr. Trump follow a sound policy for our economy and international commerce?
What is QE (in reality)? It's nothing more than our Fed creating dollars (now virtual $) from their thinking. They then increase their computer account (called the SOMA) and use the $$$$$ to purchase private and/or government assets. This policy should be illegal. It should also be viewed as unconstitutional. What is money if policymakers merely create these units artificially? It's totally diabolical. What is a virtual $?
Mr. Trump has little understanding of what is sound economic policy IMO. To advocate more counterfeiting of our dollar by our Fed can not lead to confidence in our trade policies or confidence in this virtual unit called the American $. America already has unpayable debt and a trade deficit beyond anything we have had in the past. Just look at the numbers here:  http://www.usdebtclock.org.
According to today's Wall Street Journal our economy is booming. Jobs increased to 196,000 in March. Wages are increasing. Unemployment is 3.8%. Mortgage applications are up in March. All the stock indices are up for the year. U.S. dollar is strong. Real estate values are still increasing in most areas. So what's the problem, Mr. Trump? Why are you advocating more counterfeiting of the American $?
It now appears that Mr. Trump will appoint two new faces to the Fed. Mr. Herman Cain and Mr. Stephen Moore. Both these thinkers seem to support lower interest rates going forward. I think that what Mr. Trump is implying (without saying it) is that our economy is not as strong as the media claims. Our economy has expanded (mostly) for ten years. There has been no meaningful correction. Have economic cycles been abolished?
The Baltic Dry Index (an indicator of global trade activity) is now at 711 (down 44% for the year). It would appear that global trade is slowing. Europe seems to be slowing. India and China are growing but the rate of growth is slowing. So maybe Mr. Trump senses that his boom economy needs more counterfeit injections of virtual $$$$$ to sustain the boom. The mindset of our politicians reveals that they will use monetary policy to further their reign. We see this everywhere.
Expect more QE and lower interest rates later in 2019. Expect more QE and negative interest rates in Europe. Expect the same for Latin America, Africa, Russia, and Asia. Money rules and counterfeit money is what rules over our markets today. It's shocking why so few comprehend what is happening. Virtual money ($$$$$) is what we now live with. I call it money from 'heaven' (our inner self). And our Central banks can create these virtual units from their consciousness (in unlimited amounts). Amazing!
Where is all this leading ultimately? You know my view. It's leading to the Mark of the Beast financial system. It's here now in proto-form. Personally, I am enslaved to this virtual system of finance now. I find it stifling and corrupt. But I can do nothing to change it. It must play its course until a major 'black swan' event emerges to change the system. Who knows when this will happen. Maybe in 2019, 2020, or 2021. Only God knows! Enjoy this day. The problem is our SYSTEM!
STAY INFORMED! Receive our Weekly Recap of thought provoking articles, podcasts, and radio delivered to your inbox for FREE! Sign up here for the HoweStreet.com Weekly Recap.