April 2, 2019 | The Spiral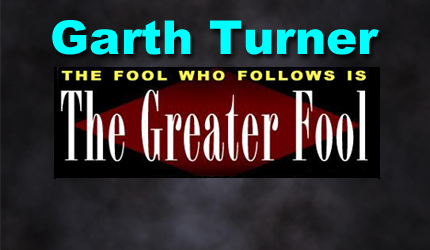 A best-selling Canadian author of 14 books on economic trends, real estate, the financial crisis, personal finance strategies, taxation and politics. Nationally-known speaker and lecturer on macroeconomics, the housing market and investment techniques. He is a licensed Investment Advisor with a fee-based, no-commission Toronto-based practice serving clients across Canada.
You might recall reading this here three weeks ago:
"March is projecting to come in 30% below the lowest month ever in recent history, more than 50% below the average, almost 35% below last year (a bad year) and 70% below the best month. The stats are coming in even worse than an average Jan or December."
And it even came with a chart:
That was conjecture about Vancouver's real estate disaster in March. Now we have the facts. Not since people were humming the latest Bananarama tune have things sucked this much. Sales are collapsing. Prices are falling. Equity's evaporating. And where are the buyers everyone thought would descend to snap up bargains once the street value of a detached house plunged by double digits? Yup. Gone. Because nobody pounces in a declining market – figuring things will get worse. Good bet.
Here's the news: sales down month/month 31.4%. That's 46% under the 10-year average and the worst showing since 1986. We didn't even know what Millennials were back then. Only bikers had tats and only stoners smoked weed. What progress we've made!
Meanwhile listings are exploding as it dawns on homeowners that things aren't going to improve. New listings were up 11% last month and year/year the number has grown by 52%. Buyers now have 12,774 properties to choose from, which is a seven-month supply – and the spring market just started. Of every 100 detached homes for sale last month, only 9 sold. That is a disaster. But it's even more dramatic for condos. The sales-to-listing ratio has collapsed from over 60% a few months to 17% now. Sales lower by 35%. Even the hormone-addled moisters are giving up.
Prices? Down she goes. The benchmark Frankenumber is off almost 8% in a year. Detacheds have fallen 11% and condos about 6%. Probably just a start, since the goal of politicians in BC is to destroy home equity and artificially depress the market. To do that they have enacted the 20% foreign buyer's tax, the anti-Alberta speculation tax, the eat-the-rich empty houses tax plus the special property tax on wealthy owners. This is atop the stress test which has reduced credit by a fifth, and hood-busting zoning changes as well as pro-tenant legislation driving off landlords.
The local real estate cartel had this to say: "What policymakers are failing to recognize is that demand-side measures don't eliminate demand, they sideline potential home buyers in the short term. That demand is ultimately satisfied down the line because shelter needs don't go away. Using public policy to delay local demand in the housing market just feeds disruptive cycles that have been so well-documented in our region."
Realtors, naturally, want ever-higher sales and prices with buyers competing out of FOMO, fueled by cheap money. The result of that has been a nation so deeply and profoundly in debt that real estate values seen in 2017 may not arrive again for a generation. This moment was coming anyway as affordability eroded and people became unable to sustain stupid property values. What lefty leaders have done is accelerate and deepen the correction, threatening to turn it into a crash (that would be a 30% price drop and further steep sales declines).
Is this good because average families will buy houses?
No, that's not how it works. As prices fall, buyers retreat. Human nature makes people crave what rises and fear what falls. In addition, a weak housing market begets a weaker economy – especially in a province where real estate's been allowed to dominate. Realtors, drywallers, mortgage brokers, insurance guys, carpenters, bankers, electricians, builders, pavers, architects, landscape dudes – they all suffer. Confidence erodes with home values. Consumption is curtailed. Ultimately tax revenues fall, which usually means tax rates increase – especially when spendy Dippers control the levers.
Without a doubt, governments helped create this mess. Cheap money and pandering policies goosed real estate, making people think debt was okay and a one-asset strategy was all they needed. But politicians are no better at deflating this gasbag than they were controlling its cancerous growth.
Less valuable houses that people don't buy. Was that the goal?
STAY INFORMED! Receive our Weekly Recap of thought provoking articles, podcasts, and radio delivered to your inbox for FREE! Sign up here for the HoweStreet.com Weekly Recap.