April 14, 2019 | The Choice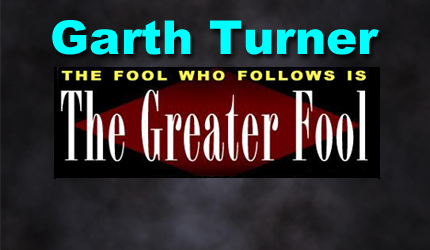 A best-selling Canadian author of 14 books on economic trends, real estate, the financial crisis, personal finance strategies, taxation and politics. Nationally-known speaker and lecturer on macroeconomics, the housing market and investment techniques. He is a licensed Investment Advisor with a fee-based, no-commission Toronto-based practice serving clients across Canada.
If polls mean anything, Tuesday night Premier Kenney will stand on a stage, rage into the mics and declare war on Ottawa. Albertans will be the latest group to throw the current bums out in favour of new ones. The Canadian tradition of voting against stuff (in this case, Notley, Trudeau, Quebec, BC, carbon taxes, Tesla, climate change, foreigners and socialists) will flower.
Kenney's coalition right-wing UCP has said it wants a Brexit-style referendum in 2021 to possibly remove Alberta from the plan that equalizes the economies of all provinces. No wonder the slogan of this campaign has been 'Alberta Strong & Free.' Freedom includes removing Albertans – the most heavily indebted of all Canadian households – from the CMHC mortgage stress test, so they can borrow more. Kenney would spend $30 million on a new provincial propaganda office as part of a 'war room' campaign. Albertans would be exempted from the carbon tax everyone's now paying, although it contains the country's largest emitters. And Kenney says he will invoke 'Turn off the Taps' legislation to starve BC of energy if that province opposes his agenda.
If you live in AB and just muttered, "Hell, yeah!," then Jason's your boy. And it looks like he'll win, unleashing the hounds of populism in a province ripe for them. Voters have been told this is all about the pipelines, the economy and jobs, jobs, jobs. Since the oil price collapse of 2015 it's been a tough go. The commercial vacancy rate in Calgary tops 30%. The price of a detached house in Cowtown has declined for nine months straight. Real estate in Alberta peaked out in 2014, and more than 120,000 jobs have vanished. Despite Ottawa spending $4.5 billion to buy a pipeline company, none have been built.
There is no greater incentive when casting a ballot than being able to support your family. And while Rachel Notley is far to the right of BC's Comrade Premier Horgan, Kenney is positively Trumpian in comparison. What happens this week could be the harbinger of a new period in Canadian politics with Scheer, Ford and the Albertan rebel. Will it be a force for common sense in the face of excessive taxation and government overreach? Or the moment we adopt the hard left-right political divide that's torn up America?
We'll see. Right now it's just rhetoric. Remember that politicians campaign in poetry and govern in prose. Even the cowboys.
Two weeks to the tax filing deadline and you're going to make it, right?
Well, 2018 was an interesting one for the millions of people who dabbled in Bitcoin and other kleptocurrencies. The ill-fated pseudo-currency started out 2018 at $15,000 and finished it at $3,800. Yes, kids, a one-year shellacking of 74.6%. Making this even more painful is that most of the 2018 buys were done on plastic (before the major credit card companies cut investors off). In other words, there are big capital losses for investors to claim – at least those who were smart enough to jump off this turkey as it plunged to earth. (In fairness it's worth noting BTC has rallied back to $5,000 of late. But don't get too excited.)
Now here is an interesting twist.
A recent Twitter survey (the most reliable kind…) found that 81% of crypto investors say there's no chance in hell they'll report gains or losses on their tax returns, while just 15% intend to comply with the law. And, yes, it is the law. Bitcoin, ethereum and other digital 'currencies' are investment assets just like stocks, ETFs, mutual funds, gold bullion or bonds. When you buy and sell to realize a capital gain, it's reportable and taxable. Ditto for a loss – which can be used to reduce the tax load on assets that rose in value.
If you're an idiot moister who bought $30,000 of BTC on your Visa at 19% interest and ended up selling it for $9,000, report it. Even if there's nothing in your possession to write the loss off against, since this can be carried forward into future years and used then to reduce taxes.
For those who believe getting into crypto was all about sticking it to The Man, thumbing your nose at central banks, governments and tax agencies, think again. The CRA has one of their famous 'projects' on the go now tracking down BTC buyers, even though many did deals through unregulated, unenforced, unreliable and offshore exchanges.
You used your credit card, remember? Duh.
STAY INFORMED! Receive our Weekly Recap of thought provoking articles, podcasts, and radio delivered to your inbox for FREE! Sign up here for the HoweStreet.com Weekly Recap.