April 2, 2019 | Money: A Transition from Outer to Inner (since 2008)! Where does it all Lead?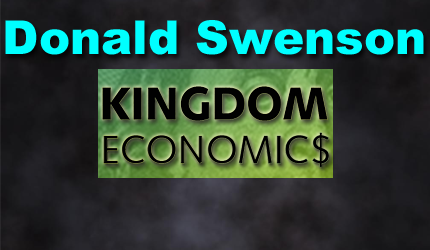 Donald B. Swenson: Born January 24, 1943, Roseau, Minnesota. Graduated H.S. 1961, Moorhead High, Minnesota. Graduated College 1968, Moorhead State University, Minnesota. Designated member of Appraisal Institute (MAI), 1974. Employed with Western Life Insurance Company, 1968 – 71; Iowa Securities Company, 1971 – 73; American Appraisal Company, 1974 – 81. Part-time teacher/valuation consultant/bartender, 1979 – 2008 (taught workshops at Waukesha County Technical Institute, Wi. and Madison Area Technical College, Wi.). Retired 2008 (part time teacher/blogger), AZ. Self educated economist/philosopher/theologian: http://kingdomecon.wordpress.com.
Money has been an outer object from nature since its first invention. As humans, we invented money for the purpose of calculating 'value' and also to represent 'value'. I call money a proxy for 'value'. Value (this concept of exchange) is subjective and inner so we needed some object to represent this inner concept of our mind. Silver became one of the best inventions for representing 'value' and it served as our money for most of recorded history.
Today, however, our markets are transitioning from the use of 'outer' money to 'inner' money. All global currencies are now 'virtual/digital/cyber' currencies. These currencies live within cyberspace (an inner space which includes our consciousness). So, today, our money has become 'inner' and our authorities are doing all they can to eliminate all 'outer' money (coins, paper notes, silver, and gold).
Soon our financial world will live with a 'cashless' society where all money units are 'inner'. Inner money is virtual money. Technically, virtual money does not exist but the images appear to exist as we use software to create these money images within our computer screen. I now think of money as within my consciousness and the photon images of light which appear in my computer screen are 'shadows' of reality.
Notice that the image below appears in the mirror (similar to a computer screen) and we then accumulate these images (now mere numbers) in our virtual computer accounts. The image is created as a photo of the real person. The photo is similar to what we now use for our money. Look at your computer screen and notice that images appear when the computer is on. Numbers and symbols ($$$$$) are equivalent to the photo image below. Both a photo and a digital number (a photon digit) are virtual items which can be multiplied and accumulated to infinity.
All 'outer' money objects (coins, paper notes, silver coins, gold coins) will soon be eliminated from our financial system as this cashless world is developed. We will all be given an identification number (12 or 16 digits) to identify who we are. Today, I use my social security number or my credit/debit card number for my identification. I can transfer virtual numbers from a card reader (via a chip or a swipe) to another computer receiver in milliseconds. It's all done at near the speed of light. Money emerges in my account and/or is removed from my account.
Virtual money is now going global as all currencies are virtual units within cyberspace (our computer screen). Virtual money does not exist within our observable universe but it is made to 'appear' to exist as software creates an image within a computer screen. The image gives me the idea that I have money in my account (which is now living in cyberspace). Cyberspace is also a virtual space which does not exist. All this has emerged mostly since the financial crisis of 2008. Very interesting.
Bankers can now create virtual money numbers and call the result a loan. This is done with no prior deposits or savings within the bank. A banker can think up a loan number and type the numbers into an account for any customer to spend. Virtual numbers do not technically exist but they emerge from the mind of a banker. They then 'appear' to exist as software creates the images within the computer screen. Select elites (called bankers) administer the system for the planet. Very interesting.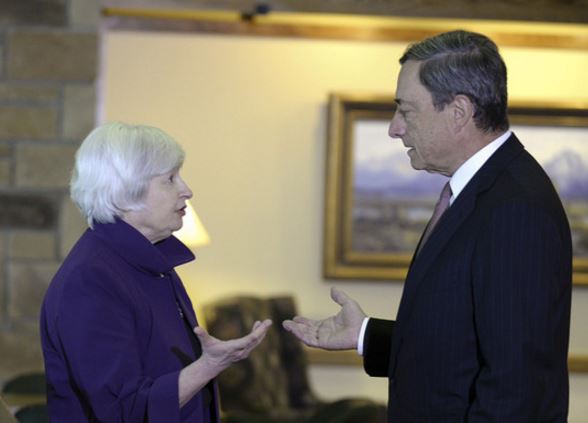 Our money world is now dependent upon bankers who have the authority to create (type) new virtual numbers into a computer screen and call the result official money for spending. In essence bankers can counterfeit money numbers (in the trillions) from their thinking mind. The technical 'name' for this is called QE money. Trillions of numbers get created and funneled into our markets for spending. There is no technical limit to the amounts which can be created. Numbers can go to infinity.
Today, we store all our virtual money in this imaginary space called 'the cloud'. The cyber cloud stores trillions of digits (money units) and it also serves to identify each person who does a transaction within this virtual cloud of virtual numbers. Central authorities monitor, manipulate, rig, and manage these cyber clouds via their programmed software. The concept is called algorithmic software. What a change from historical bookkeeping. Everything in finance is transitioning from 'outer' to 'inner'. Our money is becoming virtual/inner/metaphysical.
A virtual marketplace is developing from the interconnectivity of all computers and communication. Soon a central authority for the planet will emerge to control, manipulate, rig, plan, and manage the entire global financial marketplace. It's happening at the speed of light. The advent of 5G technology will help to advance this global system of finance for the planet. Is this destiny or man's attempt to rule the world?
My expectation is that a central authority for our planet will develop over in some venue of Europe. This is speculation but I am basing this guess on my understanding of metaphysical prophecy. Prophecy does seem to suggest that a global central authority will emerge to control and manage this Mark of the Beast financial system which is emerging for our planet. Everyone will get a 12 or 16 digit number for their identification. It's all here now in proto form.
The one world system which became official in January of 2016 is now well on its way to completion. With robots, artificial intelligence, central banking, virtual money, and power centers which desire to control the citizens this goal could emerge in a few years. Enslavement is the destiny of the common man as human nature desires to rule this planet. Human nature can be observed as current politicians play out their end game scenarios. I watch the game daily from my desktop in Arizona.
Prophecy does suggest that a One World Government will emerge for a period of time. Money and centers of Power will create this central authority. Human nature desires to rule over the many and we all should witness this emergence of a One World System by 2030. How the system will finally emerge is speculation. But my sense is that Agenda 2030 will be used to create this global system for our planet.
At the United Nations Sustainable Development Summit on 25 September 2015, world leaders adopted the 2030 Agenda for Sustainable Development to end poverty and create a global system for the planet. One World System with a central authority to administer the system. This agenda became official on January 1, 2016. Blessed by Pope Frances and adopted by all 193 members of the U.N. (including the USA). Personally, I view this as a step towards global communism for the planet.
The means for creating this coming Mark of the Beast financial system is our central banking system. This system operates behind closed doors and it is now a network of computers which control virtual money for administering the system. Virtual money, QE, and central power centers will work together to accomplish their historical goal of creating a One World System for our planet. I witness the development daily!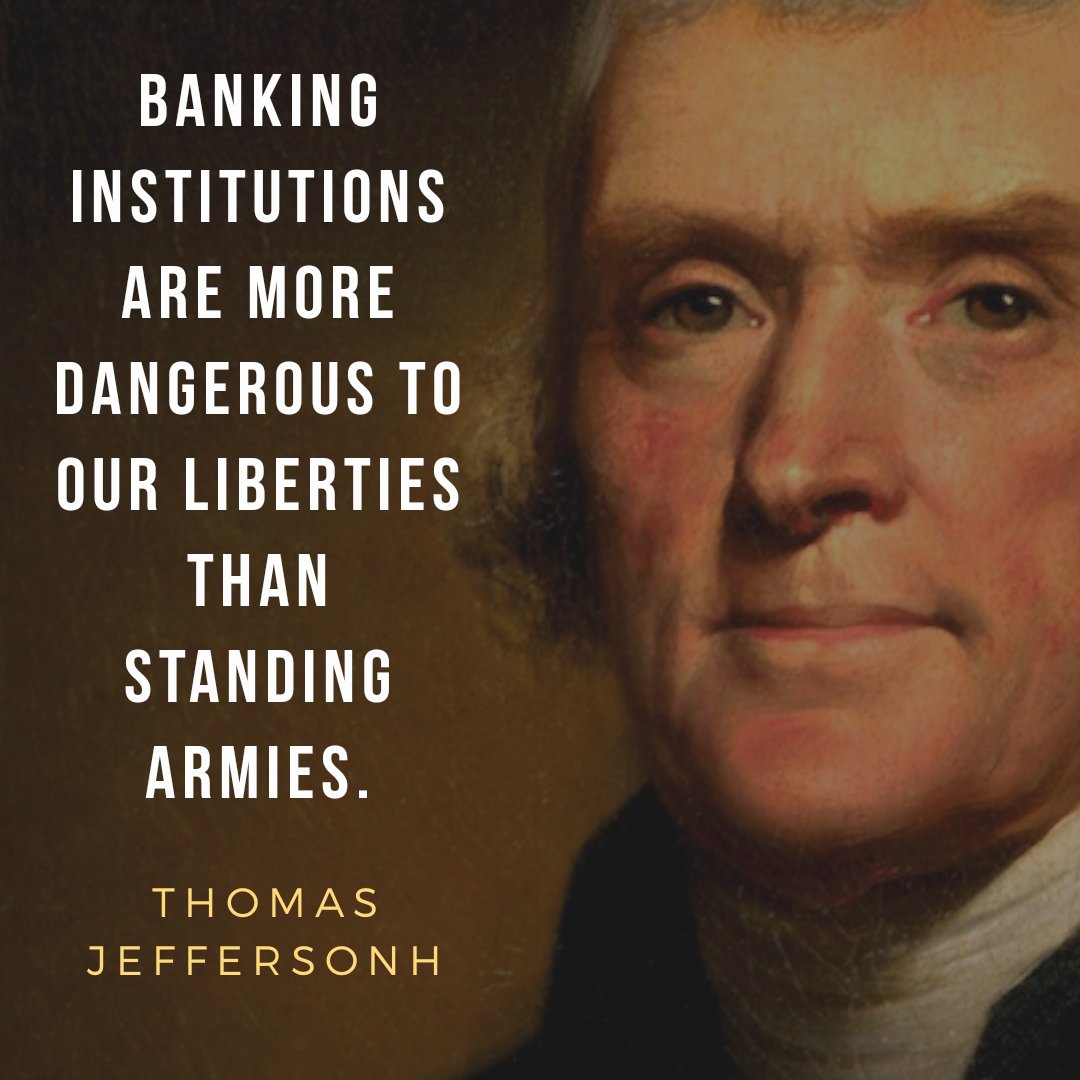 America was founded upon a system where the 'individual' would obtain freedom and sovereignty. This can not happen without a new revolution of the human spirit. People must desire to overthrow the status quo system so that real freedom and independence can emerge. Will it happen in my lifetime? Only God knows. Enjoy this day and give this missive some reflection!
STAY INFORMED! Receive our Weekly Recap of thought provoking articles, podcasts, and radio delivered to your inbox for FREE! Sign up here for the HoweStreet.com Weekly Recap.