April 7, 2019 | Is a Platinum-Plated Bargain Too Good to Pass Up?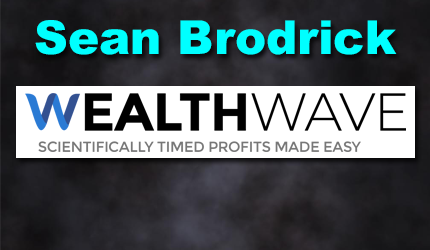 Sean is the natural resource analyst for Weiss Ratings. You can read his thoughts on gold, oil, cannabis, uranium and other natural resources at Wealth-Wave.com
Platinum is the rarest of the world's precious metals. But it's also seen its price beaten far down below that of gold and palladium.
Now, it looks like investors are seeing a bargain they can't resist.
On Thursday, platinum made its biggest one-day gain since January 2017, soaring to the highest level since June.
Is it too late to get onboard the platinum train? Or is it just sounding the whistle?
At about $850 an ounce, platinum is trading near its lowest level in a decade, and it's around a third of its value in 2008. Here's a recent chart showing the price action in platinum compared to gold and palladium.
This underperformance by platinum is due to one factor: diesel.
Since "Dieselgate" exposed widespread cheating by auto manufacturers on supposedly "clean" diesel cars, the popularity of diesel automobiles has plunged. Because platinum's biggest industrial use is in catalytic converters in diesel engines, this sent demand slumping.
But now, demand and prices are picking back up again. Just look at a chart of the Aberdeen Standard Physical Platinum Shares ETF (NYSE: PPLT), which holds physical platinum …
Is there suddenly a surge in demand for diesel? No. Automotive demand is still projected to fall, but at a far slower rate than in 2018. This year, we should see a decline of 3% year-on-year to 3 million ounces in 2019. That compares to a 7% decline in 2018.
Instead, we're seeing the actions of investors who can't resist a bargain.
The World Platinum Investment Council (WPIC) 2019 forecast shows global demand for platinum is set to increase this year by 5% to 7,740,000 ounces. Investors are hoping that a surplus overhanging the physical platinum market will shrink.
Beware the Surplus
They might have gotten their hopes up a bit too early.
At the same time demand is stabilizing, supply is projected to grow by 5%, to just north of 8 million ounces. There was already a surplus of platinum on the market; now the surplus is expected to rise from 645,000 last year to 680,000 this year.
That's the largest oversupply in six years.
What could make the difference is investment demand. And not only in physical ETFs like PPLT, which buys and holds platinum in vaults. But also in demand for platinum bars and coins.
The WPIC forecasts investment demand for platinum this year at 530,000 ounces. That's up from just 15,000 ounces last year and the most since 2016.
You can see it not only in the chart of the PPLT and other platinum ETFs, but also in sales of platinum coins.
U.S. Mint data shows that sales of platinum coins hit 35,500 in the first quarter of this year. Not only is that higher than the 20,000 sold in the first quarter of last year, but it surpassed the total for ALL of 2018.
But can you blame investors? A one-ounce U.S. eagle platinum coin recently listed on Kitco.com — a great site for buying coins — at $980.50. A one-ounce US eagle gold coin on the same site listed at $1,340. But the global supply of platinum is 1/10th that of gold!
So yeah, platinum is a bargain. Put it all together, and you can see why the price is breaking out. Some simple technical analysis says it should go at least 20% higher from here.
You can decide for yourself whether platinum is a bargain you want to pick up. There is a surplus this year. Investor hunger might eat into that surplus. And like other precious metals, platinum is likely to go higher because of it.
All the best,
Sean
STAY INFORMED! Receive our Weekly Recap of thought provoking articles, podcasts, and radio delivered to your inbox for FREE! Sign up here for the HoweStreet.com Weekly Recap.