April 11, 2019 | Bad Planning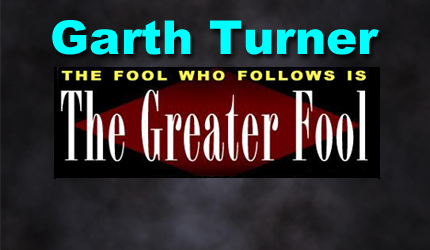 A best-selling Canadian author of 14 books on economic trends, real estate, the financial crisis, personal finance strategies, taxation and politics. Nationally-known speaker and lecturer on macroeconomics, the housing market and investment techniques. He is a licensed Investment Advisor with a fee-based, no-commission Toronto-based practice serving clients across Canada.
Jasmine and her husband pull in $250k and worry about money. Ironically, the more people earn (or have in net worth) the more they fret about financial stuff. There's a lesson in there somewhere.
Anyway, the Calgary house is worth $570,000 with $270,000 left on the mortgage, sub 3%. "We're on track to pay that off in five years," she says. Two kids under ten. Sadly, no pooch. "We're both in IT," Jas adds, "both early 40s, and most of our investments were in mutual funds at the bank. High fees, so we cashed them out and move to Questrade. But now we're stuck."
So they have $150,000 in RRSPs, a total of $30,000 in TFSAs and fifty grand in an RESP (the right kind – a family plan. Make sure yours is, if you have an heir & a spare). That means the bulk of their net worth is in real estate, in a difficult market – which makes you wonder why they're aggressive about paying for the home loan. Being in IT probably means no corporate pensions. So as time goes on they'll need a fat financial portfolio more than a paid-off house.
Here comes the question:
"We find ourselves with about 100K in these new RRSP accounts that is ready to be invested. And another 50K ready to be invested from within an RESP account. But the markets seem like they are at all-time highs. How do you recommend we invest this 150K? We'll not need the RRSP savings for 20 years and will not need the RESP savings for the 10 years. Investing it 10K a month over the next year into a low cost ETFs seems like one of the options. We welcome you opinion or criticism. We do want to save more money going forward, and hopefully retire sooner than later, in the next 10 years. Thanks for your blog for the knowledge as well as the humor."
Wow, well. Retirement in a decade? Fuggedaboutit. Ten years from now the urchins will be highly costly teens going into expensive education. You'll still have no pensions, and be a decade away from sopping up the public old people's dole. If the investments have doubled by then, after pulling about 7% a year, the nestegg will be only $300,000. Are you seriously thinking you can go from a gross of $20,000 a month to two grand and not kill each other or start selling meth?
Nope. Your problem is not being afraid to invest now in case markets temporarily fall 10% (in the sweep of things that is utterly irrelevant, so just do it), but your screwed-up financial priorities. First, do a budget. Figure out where that $250,000 a year is going. Nip, tuck and massage enough to find at least two grand a month to chunk into your TFSAs and start a joint non-registered investment account.
Second, stop messing around with the mortgage. The rate is barely more than inflation, which means the bank is subsidizing you. Why pay off a loan in the 2% range when financial assets can earn three times that? Why waste half of the working years left paying down a cheap loan on an asset that might be worth less later? The major challenge is accumulating enough liquid assets to replace your employment income later while also saving/investing aggressively for the kids. A paid-off house is irrelevant to both of those goals. Don't spend this critical half-decade shoveling money into one wobbly asset instead of establishing a fund that will support you for a lifetime.
So, Jas, act logically, not emotionally. Isolate the big goals (kids, retirement) and focus on achieving them. Financing other stuff along the way – a house, a car, vacations – is peripheral to what really matters. Odds are the cost of money will be staying historically low as economic growth sputters along, and Alberta may be a long ways from the next boom – no matter who wins this week. That house is a place to live. It's not an investment.
So, finding $270,000 in after-tax income over the next five years to erase the mortgage is nuts. You will save nothing. You'll become dangerously undiversified. You'll have missed five years of portfolio growth. You'll risk having too much in a single asset. And there's no reason to expect tax-free capital gains for a long time, in a city that politicians have helped hollow out.
And there, in a simple example, is what this pathetic blog is all about. Don't think with your pants. Never let the cult of real estate divert you from what really needs accomplishing in your life. If you choose to have a family, understand the consequences. Kids don't care if you own or lease, but they sure get it when you can't cough up their tuition or move into their basement when you're 70 and scrabbling.
The goal is not a house. In a future blog I will explain the meaning of life. Try not to miss it.
STAY INFORMED! Receive our Weekly Recap of thought provoking articles, podcasts, and radio delivered to your inbox for FREE! Sign up here for the HoweStreet.com Weekly Recap.