March 14, 2019 | Want Freedom? Speculate!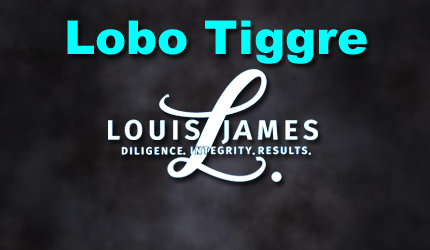 Lobo Tiggre, aka Louis James, is the founder and CEO of Louis James LLC, and the principal analyst and editor of the Independent Speculator. He researched and recommended speculative opportunities in Casey Research publications from 2004 to 2018, writing under the name "Louis James." While with Casey Research, he learned the ins and outs of resource speculation from the legendary speculator Doug Casey. Although frequently mistaken for one, Mr. Tiggre is not a professional geologist. However, his long tutelage under world-class geologists, writers, and investors resulted in an exceptional track record. The average of the yearly gains published for the flagship Casey publication, the International Speculator, was 18.5% per year during Tiggre's time with the publication. A fully transparent, documented, and verifiable track record is a central feature of IndependentSpeculator.com services going forward. Another key feature is that Mr. Tiggre will put his own money into the speculations he writes about, so his readers will always know he has "skin in the game" with them
My friend and mentor Doug Casey is famous for being a successful speculator. But he's also the International Man.
Doug was a pioneer of the international lifestyle—not just to enjoy the world, but to reduce taxes and government intervention in his life. In other words, Doug is an innovator in the field of enjoying greater freedom in life through internationalization.
The idea appeals to many people, but few act on it. Why? There are as many reasons as there are people: language barriers; family obligations; huge mortgages on illiquid properties; food preferences; and more.
The number-one reason I hear from the most people is their job.
Most people still work at an office, plant, or other specific physical work location. Others have clients in a certain geographic area with whom it's essential to keep in touch. This is what really keeps people stuck where they are.
But it doesn't have to be this way…
This brings me back to Doug being a speculator. It's no coincidence. And there's a very good reason he called his flagship newsletter (which I had the privilege to write for many years) the International Speculator.
Becoming a successful speculator is your ticket to freedom.
It's the #1 key to escaping the restrictions that keep people from internationalizing.
That may seem too obvious to bother stating, but many glaringly obvious points are often overlooked… or seen but dismissed.
Have you ever thought something like: "I'd love to do what Doug does, but…"
• "I'm not as rich and can't speculate the way he does."
• "I don't have his decades of experience."
• "I don't know anything about stock picking."
• "I'm not free to travel the world and find the opportunities he does."
• "I'm not qualified to participate in the private placements he does."
Any or all of these could be true—but they're excuses.
In the first place, even Doug had to start from scratch. In his case, he did it buying a used Ferrari in Europe and selling it for a hefty profit in the US. He has decades of experience now, but he didn't when he started.
In my case, I barely had two quarters to rub together in my pocket when Doug took me under his wing and taught me how to be a speculator. I had never bought a stock—didn't even know what a warrant was. I started buying gold, then gold stocks and building on my profits. It's been upward ever since.
If you haven't started learning the art and discipline of speculation, I'd say it's high time you did. It's never too late. And if you have started speculating but haven't achieved escape velocity yet, it never hurts to learn more from a master like Doug. If you go to conferences where he speaks, you'll find that he's quite approachable and happy to help if he can.
I try as well—not just to give stock tips or whatever, but to educate my audience. I see it as in my self-interest to pass on as much as I can of what Doug and others taught me.
I'm not sure when Doug's next public appearance will be, but I have taken to streaming live sessions during which the audience can ask questions. My next one is this coming Saturday, March 16. Please click the button below for details:
I encourage everyone to attend and bring questions. I won't pretend to channel Doug, but I will share as much of what he taught me as I can.
One more thing.
You might find yourself thinking something like: "There's more to me than just money—I don't need to be a billionaire—I just want to be free."
If so, beware; this is a dangerous thought.
Of course there are other primary values: health, love, adventure, and more. Doug and I would agree. But good medical care costs money. So does adventure. And it's hard to love when one is starving.
More to the point; money is, as people say, power. It's the liquid power of the world that helps us achieve the things we value through incentive to voluntary cooperation. It is persuasion, not force. Money is the opposite of chains and guns. And the more of it we accumulate, the more power we have to achieve whatever we value the most in life.
Key point: there's no honest way I know of to accumulate money faster than successful speculation.
That's what makes it the most important thing you do to change the course of your life for the better.
Sincerely,
STAY INFORMED! Receive our Weekly Recap of thought provoking articles, podcasts, and radio delivered to your inbox for FREE! Sign up here for the HoweStreet.com Weekly Recap.