March 23, 2019 | U.S. Sanctions Could Create Blow-back Soon! U.S. Military is a Global Problem!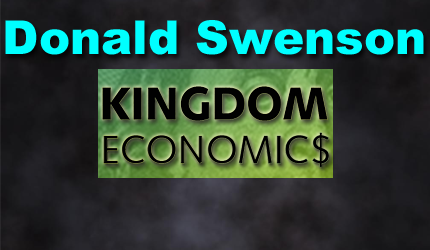 Donald B. Swenson: Born January 24, 1943, Roseau, Minnesota. Graduated H.S. 1961, Moorhead High, Minnesota. Graduated College 1968, Moorhead State University, Minnesota. Designated member of Appraisal Institute (MAI), 1974. Employed with Western Life Insurance Company, 1968 – 71; Iowa Securities Company, 1971 – 73; American Appraisal Company, 1974 – 81. Part-time teacher/valuation consultant/bartender, 1979 – 2008 (taught workshops at Waukesha County Technical Institute, Wi. and Madison Area Technical College, Wi.). Retired 2008 (part time teacher/blogger), AZ. Self educated economist/philosopher/theologian: http://kingdomecon.wordpress.com.
The U.S. is imposing sanctions of various types on some 30 nations on our planet (maybe more). Dire sanctions are being imposed on countries like Syria, Russia, Iran, Cuba, Venezuela, Afghanistan, China, and North Korea. Does America think that they can impose all these sanctions on other countries and there be no blow-back (ever)? This, to me, is absurd. Blow-back is coming as America is acting like a global BULLY to further her selfish interests. Let's explore some situations on these issues:
Check out these websites for information on our sanctions and embargoes:
https://www.treasury.gov/resource-center/sanctions/programs/pages/programs.aspx
https://home.treasury.gov/news/press-releases/sm636
https://www.export.pitt.edu/embargoed-and-sanctioned-countries
America has some 800 military bases around our planet as of today. America patrols the oceans so that its interests are favored (often at the expense of other nations). America has troops in some 177 countries. What is our GOAL given that our world is now a global entity (inter-connected and one economic system)?
Think on this: America has some 35,000 troops in Germany, some 38,000 in Japan, some 12,000 in Italy, and some 74,000 in Asia. What are all these troops doing in 2019 now that our world is globalized and inter-connected? Do we need 35,000 troops in Germany or 38,000 in Japan? None of this seem necessary given the nature of our situation today. America is obviously trying to RULE the planet with their interests FIRST. I view this as unworkable going forward!
America has some 20 aircraft carriers which can patrol the oceans to further any military goal of our administration. We can send cruise missiles to any location on the planet. We can bomb any site which challenges our interests. Is this a strategy for peace, security, and harmony for our global citizens? Mr. Trump says in today's Wall Street Journal that ISIS has been eliminated over in Syria. But what about the IDEOLOGY of ISIS? What about any ideology which challenges the interests of the U.S.A.?
I feel sorry for the country of Venezuela which is now under dire sanctions and political control by the USA. Why does America desire to impose their philosophy (and system) upon other nations? This will not lead to peace, security, or happiness for our planet. Our founding Fathers recognized this at our founding. I recognize this today! Read the following for an example of what America does to another country:
By the authority vested in me as President by the
Constitution and the laws of the United States of America,
including the International Emergency Economic Powers Act –
I, DONALD J. TRUMP, President of the United States of
America, in order to take additional steps with respect to
the national emergency declared in Executive Order 13692 of
March 8, 2015, and relied upon for additional steps taken in
Executive Order 13808 of August 24, 2017, Executive Order 13827
of March 19, 2018, Executive Order 13835 of May 21, 2018, and
Executive Order 13850 of November 1, 2018, particularly in light
of actions by persons affiliated with the illegitimate Maduro
regime, including human rights violations and abuses in response
to anti-Maduro protests, arbitrary arrest and detention of
anti-Maduro protestors, curtailment of press freedom, harassment
of political opponents, and continued attempts to undermine the
Interim President of Venezuela and undermine the National
Assembly, the only legitimate branch of government duly elected
by the Venezuelan people, and to prevent the Interim President
and the National Assembly from exercising legitimate authority
in Venezuela, hereby order: including the Central Bank of
Venezuela and Petroleos de Venezuela, S.A. (PDVSA), any person
owned or controlled, directly or indirectly, by the foregoing,
and any person who has acted or purported to act directly or
indirectly for or on behalf of, any of the foregoing, including
as a member of the Maduro regime." (c) This order is not intended to, and does not, create any right or benefit, substantive or procedural, enforceable at
law or in equity by any party against the United States, its
departments, agencies, or entities, its officers, employees, or
agents, or any other person.
DONALD J. TRUMP
THE WHITE HOUSE,
January 25, 2019.
My view on all this is that America is the BULLY on our planet and desires to RULE this planet with her corrupt policies. None of this will work in real-time to promote a more peaceful and secure world for the 7.5 billion citizens. Human nature will not allow a BULLY (one perspective) to rule and control the interests of everyone so that one NATION can prevail over all others. The philosophy is ABSURD and can not work for the benefit of mankind. Watch as America is challenged from sources in every nook of our planet!
The American people need to get informed on issues of our administration and on their foreign policy actions. This mindset of trying to rule and control the planet via Might makes Right has grown since the 1970's to levels which are now destructive for the entire planet and all its 7.5 billion citizens. It's time to STOP the BULLY mentality and promote a philosophy of FREEDOM for everyone. America's democracy idea is actually a form of MOB rule! Our founding Fathers revealed this way back at our founding!
Get yourself informed on all the issues which affect our planet so that we all can contribute to a better world for all citizens. America is the PROBLEM (as of today) and this is obvious to me. America must change its BEHAVIOR or perish. Check out this website for more economic corruption within our American system of government:  http://www.usdebtclock.org. Have a good day!
I am: https://kingdomecon.wordpress.com.
STAY INFORMED! Receive our Weekly Recap of thought provoking articles, podcasts, and radio delivered to your inbox for FREE! Sign up here for the HoweStreet.com Weekly Recap.