March 3, 2019 | The Hottest Metals Right Now Are …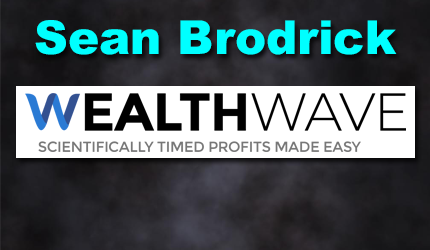 Sean is the natural resource analyst for Weiss Ratings. You can read his thoughts on gold, oil, cannabis, uranium and other natural resources at Wealth-Wave.com
Not gold or silver. Though they do look good. (And if you downloaded my free gold report, you'd know which gold stock looks really good.) Instead, I'm talking about base metals. Copper, aluminum, nickel and zinc.
Base metals are having a great year — up 12% so far. Why? China is stimulating the heck out of its economy in a bid to stave off a trade-war-induced slowdown. And that means spending lots of money on big projects, which in turn fires up demand for the metals most often used in construction projects.
China Goes From Bad to Worse
Speaking of China. Is all that stimulus spending helping with the real economy? Not if China's Purchasing Managers' Index (PMI) is any indication.
Any number above 50 indicates expansion; any number below 50 indicates contraction. And China's manufacturing PMI dropped 0.3% to 49.2 in the latest measure.
That's three straight months below 50 and the lowest level since March 2016. It's also a three-year-low.
Image credit: Wall Street Journal
Adding to the pain, new export orders came in at 45.2. That's down nine months in a row, and the lowest level in 10 years.
There is some good news, though. China's non-manufacturing PMI is 54.3, stable and relatively healthy.
But The Wall Street Journal believes the global trade slump will get worse before it gets better.
California Screws Up Again, Must Race to
Prevent Collapse of Cannabis Businesses
When California legalized marijuana in 2018, it granted temporary licenses to more than 10,000 marijuana-based businesses. The understanding was those companies would get permanent licenses later.
What nobody expected was that California was too incompetent and bound up in red tape to grant permanent licenses.
Three state agencies — California Department of Food and Agriculture (CDFA), Bureau of Cannabis Control (BCC) and Department of Public Health (DPH) — are responsible for processing the backlog of provisional or annual license applications.
They failed. They simply failed.
What's more, the temporary licenses can no longer be renewed or extended.
Lindsay Robinson, executive director of the California Cannabis Industry Association, said about 6,200 businesses possess temporary licenses that "could expire by April," despite having already submitted annual applications.
This is just the tip of the iceberg. Roughly 10,000 temporary licenses will expire this year.
California's legislature is racing to extend a "band-aid" for cannabis businesses before they start going out of business by the hundreds.
But it may not be enough, and it may not be in time. Read the rest and weep.
Can Renewables Save the Planet?
One big former fan of solar and wind now says nuclear is the future.
The problem is that since wind and sun are unreliable — and they require large amounts of land — they are very expensive. One passage from the article:
"Consider California. Between 2011–'17, the cost of solar panels declined about 75 percent, and yet our electricity prices rose five times more than they did in the rest of the U.S. It's the same story in Germany, the world leader in solar and wind energy. Its electricity prices increased 50 percent between 2006–'17, as it scaled up renewables."
How about safety, though? Here's another important point from the article:
"[S]cientists have studied the health and safety of different energy sources since the 1960s. Every major study, including a recent one by the British medical journal Lancet, finds the same thing: nuclear is the safest way to make reliable electricity."
Just something to think about before we close the book on new nuclear plants.
That's it for this week. Have a great weekend, and next week brings another new adventure.
All the best,
Sean
STAY INFORMED! Receive our Weekly Recap of thought provoking articles, podcasts, and radio delivered to your inbox for FREE! Sign up here for the HoweStreet.com Weekly Recap.