March 10, 2019 | The Hong Kong Dollar Peg – When Will it Break?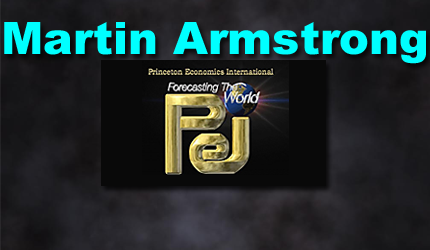 Martin Arthur Armstrong is the former chairman of Princeton Economics International Ltd. He is best known for his economic predictions based on the Economic Confidence Model, which he developed.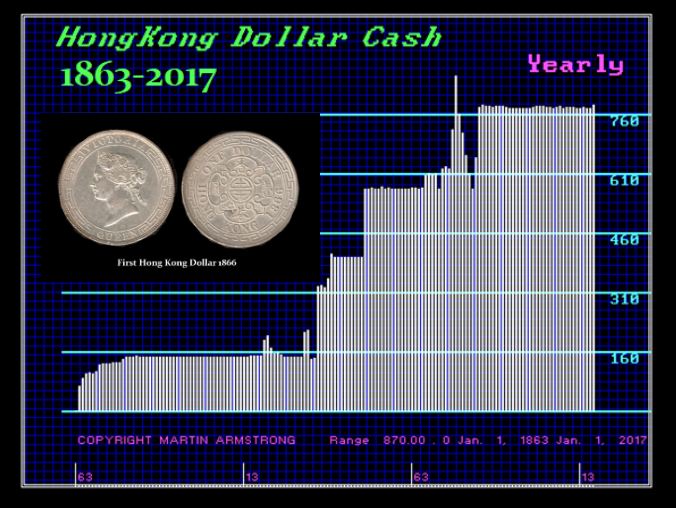 Hong Kong's intervened to support the Hong Kong dollar for the first time since August 2018 after the exchange rate fell to the lower end of its trading band against the greenback. The Hong Kong Monetary Authority bought HK$1.507 billion ($192 million) of their own currency during London and New York trading hours on Saturday.
The Hong Kong dollar peg to the US dollar has come under a lot of pressure. The problem they face is simply that such a peg also imports the inflation or deflation of the currency to which a peg is created. As the Greenback rises in the political-economic sea of international finance, it will become impossible to hold the peg.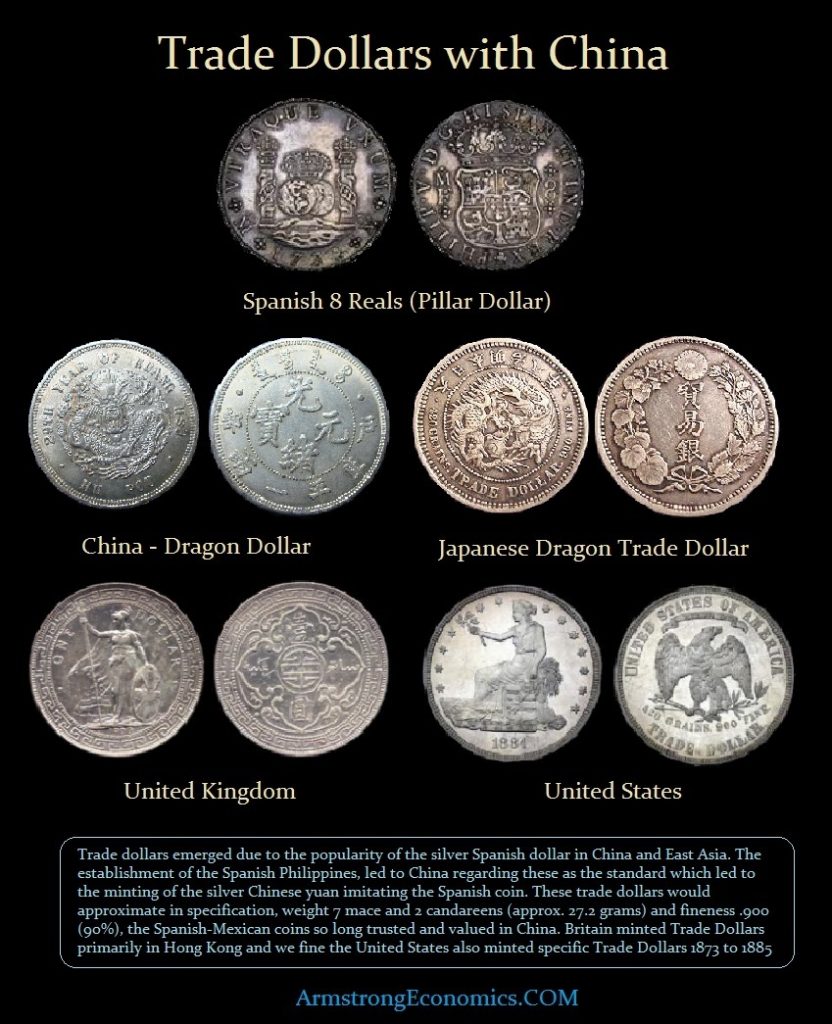 In 1863 the Hong Kong Government declared the silver dollar – then a kind of international currency issued by many nations – to be the legal tender for Hong Kong, and in 1866 began issuing a Hong Kong version of the silver dollar. The silver standard became the basis of Hong Kong's monetary system until 1935, when, during a world silver crisis, the Government announced that the Hong Kong dollar would be taken off the silver standard and linked to the pound sterling at the rate of HK$16 to the pound.
In 1972, the Hong Kong dollar was pegged to the U.S.dollar at a rate of HK$5.65 = US$1. … Between 1974 and 1983, the Hong Kong dollar floated. On 17 October 1983, the currency was pegged at a rate of HK$7.8 = US$1, through the currency board system.
The problem Hong Kong will face is as the financial crisis in Europe erupts, this will push the Greenback higher. If Hong Kong keeps desperately trying to hold the peg, they will import DEFLATIONand turn their economy down very hard all because of international events. The models we showed at the Singapore Conference targeted 2019 for an important turning point
STAY INFORMED! Receive our Weekly Recap of thought provoking articles, podcasts, and radio delivered to your inbox for FREE! Sign up here for the HoweStreet.com Weekly Recap.