March 5, 2019 | The Dead Horse in the Foyer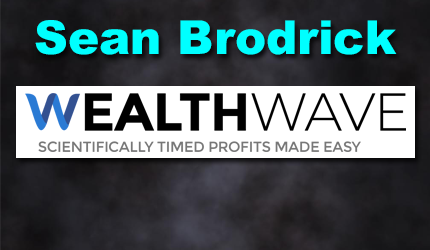 Sean is the natural resource analyst for Weiss Ratings. You can read his thoughts on gold, oil, cannabis, uranium and other natural resources at Wealth-Wave.com
The happy talkers on TV want you to think all is fine with the world. The White House and China are going to come to a deal on trade, and everything is going to be just fine.
But that just ain't true. Not by a long shot. The happy talkers are trying to paper over a dead horse in the foyer. But that stink is getting worse.
I can prove it to you. Just take a look at Citigroup's Global Economic Surprise Index. It's a gauge of good and bad economic news around the world.
As you can see, the Citi Global Economic Surprise Index is falling hard. It just dropped through its 2008 low to its lowest level since 2013.
Why? Well, if you stop watching the happy talk on American TV, the evidence around the world is as plain as the nose on your face.
Global Manufacturing is Stalling
For example, manufacturing in the eurozone shrank for the first time in almost six years, led by Germany. Germany's manufacturing Purchasing Managers' Index hit a 74-month low of 47.6 in February after falling below 50 in January.
Any number below 50 indicates contraction. Keep that in mind when you look at South Korea's manufacturing PMI, which fell to 47.2 in February from 48.3 in January.
Then there's Taiwan's manufacturing PMI, which fell to 46.3 from 47.5. Japan's Manufacturing PMI hit a 32-month low of 48.9. New orders for Japanese manufacturers "dropped at the fastest rate in over two-and-a-half years."
And China's official manufacturing PMI recently fell into contraction with a reading of 49.2 …
Since China likes to pad its numbers, we have to wonder how bad it really is.
South of the Border Looks Bad, Too
In Latin America, Standard & Poor's cut its outlook for Mexico's "BBB" rating to negative from stable, citing weakening growth. Goldman Sachs, meanwhile, cut its growth forecast for ALL of Latin America. Goldman specifically cited weakness in Mexico, Argentina and Brazil.
Argentina ended 2018 in recession, with its economy shrinking by 2.6%. That's its worst year since 2009.
Brexit Could Wrecks-It Britain's Economy
The United Kingdom of Great Britain and Northern Ireland seems to be slip-sliding down a twisty road toward Brexit, or exit from the Euro economic and political zone.
Brexit — or, perhaps more fittingly, "Wrecks-It" — won the vote by the slimmest of margins. Now, many seem to have "buyer's remorse," but the deal looks inevitable.
It's going to be bad news for the UK economy. Parliament issued a warning that it could hammer the UK economy by 9% in the long run.
But we don't have to wait for the long term. Businesses are already fleeing, and bad economic news on the economy is parading past Buckingham Palace.
Brexit will also have catastrophic effects on Britain's trading partners. That's one reason why Germany, Spain and others are already feeling the pain.
Chancellor Angela Merkel just warned that Brexit could plunge Germany into recession. She added that a German recession on top of Brexit could send the entire eurozone into crisis.
It will get worse before it gets better. Potentially a lot worse. And it could trigger economic fallout worse than many imagine.
Bottom Line Blues
The bottom line is that stocks have run up on fumes. The fumes of wishes pegged on a trade deal that is bound to disappoint great expectations. The fumes of the Fed juicing the market as much as possible.
Eventually, fundamentals matter. Chickens will come home to roost. You'll want to be prepared when that happens.
My recommendation is to start looking over your stocks. Figure out what you want to own when the selling wave starts. What you'd want to sell in a hurry. That dead horse can only stink for so long before it's time to take out the trash.
But you should be making another list, too: A list of stocks you want to buy when they go on sale. Because that sale is coming.
All the best,
Sean
STAY INFORMED! Receive our Weekly Recap of thought provoking articles, podcasts, and radio delivered to your inbox for FREE! Sign up here for the HoweStreet.com Weekly Recap.