March 25, 2019 | Sweden Could Soon Offer The e-Krona (a digital currency to its citizens)! Europe Would Follow!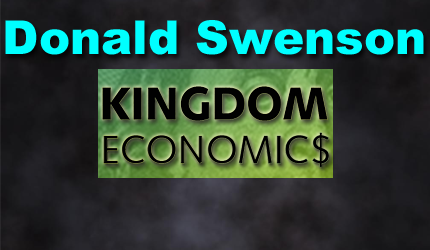 Donald B. Swenson: Born January 24, 1943, Roseau, Minnesota. Graduated H.S. 1961, Moorhead High, Minnesota. Graduated College 1968, Moorhead State University, Minnesota. Designated member of Appraisal Institute (MAI), 1974. Employed with Western Life Insurance Company, 1968 – 71; Iowa Securities Company, 1971 – 73; American Appraisal Company, 1974 – 81. Part-time teacher/valuation consultant/bartender, 1979 – 2008 (taught workshops at Waukesha County Technical Institute, Wi. and Madison Area Technical College, Wi.). Retired 2008 (part time teacher/blogger), AZ. Self educated economist/philosopher/theologian: http://kingdomecon.wordpress.com.
The Riksbank is the central authority over all of Sweden's commerce!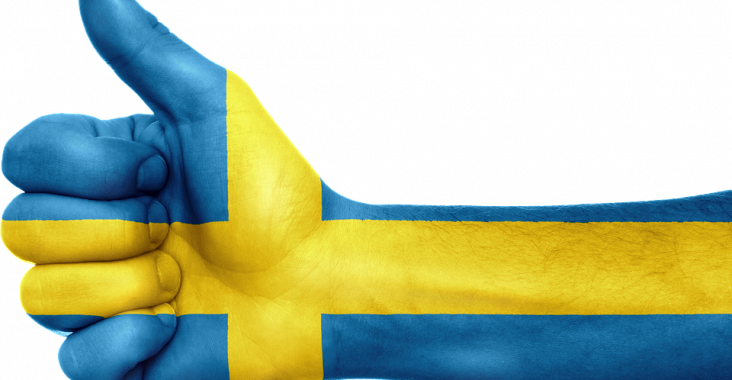 Ingves: The e-krona and the payments of the future!
Stefan says: "It is important to update the money the Riksbank issues to a format that suits the modern economy. We will therefore develop a pilot version of a central bank digital currency – an e-krona. Once we have tested the pilot version we can choose to issue, or not to issue, a digital krona to the general public." These comments were made by Stefan Ingves in his speech at the conference DI Framtidens betalningar in Stockholm.
Date: 06/11/2018 16:15
Speaker: Governor Stefan Ingves
Place: Di Framtidens betalningar, Stockholm
Comments: Stefan Ingves is the Central Banker for Sweden and his influence is global as he has official input into the Bank for International Settlements in Basel, Switzerland. An electronic/digital krona for the all Swedes will create a situation where all paper money and metal coins can be eliminated. The world is now going electronic and all global currencies will soon be electronic/digital (inner).
What happens over in Sweden will transfer to all nations in time. We now live mostly with cashless commerce and this trend seems to be our future. I call this emerging trend the Mark of the Beast financial system. Sweden calls it the e-krona. America may call it the e-dollar. Japan the e-yen, Germany the e-euro, etc. All commerce will soon be done via electronic means and via digital/virtual currencies. It's here now!
The global smart phone is revolutionizing the world of commerce. Most everyone now lives in cyberspace with their financial transactions and with most communications. Central banks create currencies electronically. Commercial banks do likewise. Soon all paper and coin based commerce will be outlawed and the Mark of the Beast financial system will be global. We all need to get educated about these electronic markets which prevail globally. It's our future for the next ??? years!
Computers have changed all commerce these past 15 years. I now trade my IRA account electronically. I trade my savings electronically. My Social Security payment arrives electronically. I file my taxes electronically. Soon all paper money will be outlawed and our world will be electronic and inner. Virtual reality will prevail for all transactions within commerce. Virtual means that commerce will be 'within' us (our consciousness) for all valuations/prices.
All debt will be electronic debt. All international trade will involve electronic trade. All payments will be electronic. Bankers and politicians will determine who gets what and when. To buy or sell all must have a 'number' approved by a central authority. My identity will be my 'number'. With the attachment of a symbol (mark) on a body part I can buy/sell and trade. Prices and valuations will be subjective and internally validated.
The electronic system will work if it is mandated by a central authority. The key is for each person to pledge allegiance to this central financial authority. Anyone who refuses to pledge allegiance to this central authority will be ostracized from the system. The electronic system can only work if I (you) agree to the system and then use it. The number (mark) can then be used for all financial transactions.
Most of us are now used to 'numbers' and 'symbols' for valuation and for pricing products. The transition to a mandated system will not be difficult. All I must do is pledge allegiance to the central authority which issues the e-money and then use it for all my financial transactions. I must become a slave to this central authority which will run the system via computers and artificial intelligence. It's that simple.
Currently, a country like India and China have promoted this Mark of the Beast financial system for their citizens. With Agenda 2030 as the official authority for all nations it means that e-money will be promoted for all the 193 nations which are members of the United Nations. Agenda 2030 became official on January 1, 2016. This Agenda desires e-money for all global commerce. America is also part of this Agenda.
The coming reset of our global financial system to an e-money system could start by 2020 or whenever a major financial correction develops for the planet. A crash in our electronic stock markets could be the catalyst for establishing this coming Mark of the Beast e-money system. It's all happening fast and my sense is that a global system of e-commerce will be here soon. The proto-system is here NOW!
I have found that what happens over in Sweden is often the catalyst for change in all markets. Watch as the e-krona comes to Sweden. Electronic money will develop globally soon and this system will replace all our historical paper, coin, silver, and gold money. If the system is to work it MUST be mandated. Everyone must buy into the e-money system or it can not work globally. Prophecy does suggest that most everyone will buy into this Mark of the Beast financial system.
Personally, I will not pledge allegiance to this central authority system for commerce. I view it as anathema to my core philosophy on life. All this change does imply that we all are enslaved to various authorities who rule over us. Freedom has not come to planet Earth as yet. Think for yourself to discern what is now developing for all citizens on this planet. Enjoy this day!
STAY INFORMED! Receive our Weekly Recap of thought provoking articles, podcasts, and radio delivered to your inbox for FREE! Sign up here for the HoweStreet.com Weekly Recap.