March 17, 2019 | Could Britain's Long Emergency Crash on Our Shores?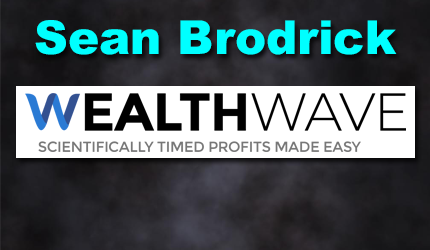 Sean is the natural resource analyst for Weiss Ratings. You can read his thoughts on gold, oil, cannabis, uranium and other natural resources at Wealth-Wave.com
By now, you've heard that Parliament voted to push the battle over Britain's exit from the EU, or "Brexit," past the original March 29 deadline. Now it's June 30.
Maybe Britain will leave then. Maybe it won't. In this chaos, it's hard to tell.
One thing's for sure — the extension of the crisis is prolonging the pain and uncertainty of Europe's messiest divorce.
Well, its messiest divorce … so far.
Because here's the thing: Movements to exit the European Union are springing up all over the continent. In France, Italy and more. The Great Experiment is coming unraveled at the seams. And this could send economic shockwaves around the world, reaching as far as America.
Before that happens, you better prepare your portfolio ahead of time. There are tremendous profit opportunities. But perils for the unwary, too.
Why am I so certain? Brexit and its ilk are just symptoms of a larger financial "Supercycle" coursing through the world economy.
I'll be diving into all the ramifications — including my precise roadmap of how you can protect yourself and profit from what's coming — in a series of online interviews starting on Tuesday for my readers.
If you haven't yet reserved your spot, just click here for your free ticket. Before I dive into the nitty-gritty next week, here's a quick primer:
What is Brexit, anyway?
This all started with a popular movement to control immigration. It has since spiraled into a break of Britain's economic union with Europe. And there are different ways to go about it.
A Soft Brexit refers to one that keeps Britain closely aligned with the EU. In practice, a soft Brexit means staying within both the EU's single market (like Norway) and its customs union (like Turkey).
A Hard Brexit involves a deal whereby the UK leaves not only the EU but also the single market and the customs union. In this scenario, the UK would instead aim to secure free-trade deals with the EU, ideally covering both goods and services.
A "No Deal" Brexit means the UK would leave the European Union (EU) immediately on March 29, and there would be no agreements in place about what their relationship would be like in future.
Experts agree that the overnight end of frictionless zero-tariff trade would be likely to increase the price of some goods, lead to shortages — and maybe worse.
I told you previously that if there is a "No Deal" Brexit, which looks increasing likely, nearly one in three UK-based businesses would be forced to shift operations out of Britain.
Related post: A No Deal Brexit would truly be a 'Wrecks-It'
Here are some charts to put things in perspective …
This first chart shows what a No Deal Brexit would do to various economies involved.
You can see that the UK's GDP would take a hit of about 3.9%. Considering that its economy is projected to grow just 1.2% this year, that would be horrific.
Next, I have a chart of exports between Britain and various members of the EU …
Look at all that trade Britain has with Germany … the Netherlands … France … Ireland!
Now imagine this if there is no bilateral trade deal with the EU.
Britain would be subject to World Trade Organization (WTO) rules. UK exports would face the same customs checks — adding to delays at ports — and tariffs — adding to costs — as other countries outside of the EU.
That's a recipe for chaos!
You can see why a third of companies operating in Britain might think they have to relocate.
The Exodus
About 20 companies said in the last month that they plan to disinvest or leave Britain. They include Airbus, AXA, Bank of America, Barclays, Bupa, Credit Suisse, Dyson, Ford, Hitachi, Honda, Sony, Prudential and more!
And of course, it won't affect just Britain.
Here's one example: The volume of insurance company mergers and acquisitions is falling in Europe, according to a report from law firm Clyde & Co. And yes, the European slowdown can be attributed to Brexit, says the firm.
And it won't just stop with Europe.
The U.S. is the largest importer of goods in the world. America is the largest importer of EU goods, and the second largest exporter to the EU. (China is No. 1.)
And the biggest importer in Europe of American goods? Britain!
So yes, Brexit will definitely affect us.
Now for the Good News
A lot of European money is getting scared and looking for safe harbors. And the good ol' USA looks very safe by comparison.
This means foreign funds will flow to our shores, and this will pump up the prices of U.S. assets … for a while.
In the short term, it will be a good thing to be a U.S. investor. Add this flow of funds to the fact that the Fed is now explicitly backstopping the U.S. market. It's a great time to be long U.S. stocks.
I think you should be selective in what you buy, but that's me. Do your own research. My presentation on Tuesday will contain tons of information to get you started.
How about the longer term? I'll have to deal with that in another column. In the shorter term, you can sell Europe and buy the U.S. It's a recipe for success.
All the best,
Sean
STAY INFORMED! Receive our Weekly Recap of thought provoking articles, podcasts, and radio delivered to your inbox for FREE! Sign up here for the HoweStreet.com Weekly Recap.