February 14, 2019 | Venezuela: A Model of What is Emerging for the World!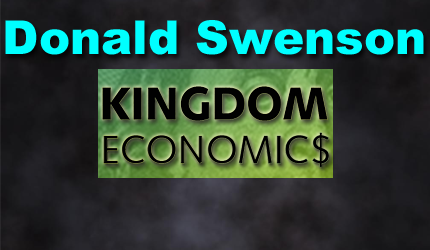 Donald B. Swenson: Born January 24, 1943, Roseau, Minnesota. Graduated H.S. 1961, Moorhead High, Minnesota. Graduated College 1968, Moorhead State University, Minnesota. Designated member of Appraisal Institute (MAI), 1974. Employed with Western Life Insurance Company, 1968 – 71; Iowa Securities Company, 1971 – 73; American Appraisal Company, 1974 – 81. Part-time teacher/valuation consultant/bartender, 1979 – 2008 (taught workshops at Waukesha County Technical Institute, Wi. and Madison Area Technical College, Wi.). Retired 2008 (part time teacher/blogger), AZ. Self educated economist/philosopher/theologian: http://kingdomecon.wordpress.com.
Venezuela is heading for a civil war and/or a military solution with the USA playing the key role. The idea that Venezuela will return to a form of non-violent democracy is not realistic. Democracy is nothing more than Mob Rule with the winning mob subverting the will of 50% or more of the people. Might makes Right is the solution for our human governments.
America has a form of Mob Rule as I write. The Left controls some 50% of people's loyalty and the Right the other 50%. Neither can rule effectively. This is similar in almost every country on our planet. Venezuela has a deeper problem (than most) and the resolution of this problem is unlikely to be solved without violence and the military. Watch events as they evolve over in Venezuela.
Our world works via violence and military solutions. Just look at who remains in power when push comes to shove. Who has the guns? It's whoever has the most guns and whoever has the support of a military force. Might makes Right is the only solution for man's governments (as of today). The situation over in Venezuela will blow-up soon and the USA is part of the problem IMO.
Human nature is very complex. Both Nicolas Maduro and Juan Guaido are vying for power and control over this country of 30 million. Neither has the support of the total population. Neither can govern without the military, violence, guns, and a command system. Watch what happens over in Venezuela as this country is a MODEL for what we will witness in many countries over the next dozen or so years.
Our world is falling into chaos as our leaders can not command the support of their population. Our instant internet world makes political decisions transparent to the masses who have many different points-of-view on these issues. Agreement and cooperation is unlikely in this type of environment. Human nature is subjective and no leader will get the support of all the people.
A 50-50 system of Mob Rule is the best that man can expect in today's world of the internet. Watch events over in Venezuela these next few weeks. The system is collapsing and agreement is unlikely. This means that the old Might makes Right solution will be implemented. A military solution today is extremely dangerous and it will make all these problems MUCH WORSE.
Leaders need to step down from power. Money needs to be eliminated from the marketplace (gradually). We need a new system where all are able to relate with equality, freedom, and within a non-violent environment. This will not happen, however, until our current system collapses and is rejected by the masses. Watch what happens over in Venezuela and then think about this concept called HUMAN NATURE!
STAY INFORMED! Receive our Weekly Recap of thought provoking articles, podcasts, and radio delivered to your inbox for FREE! Sign up here for the HoweStreet.com Weekly Recap.