February 24, 2019 | The calling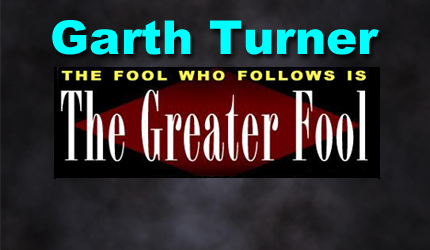 A best-selling Canadian author of 14 books on economic trends, real estate, the financial crisis, personal finance strategies, taxation and politics. Nationally-known speaker and lecturer on macroeconomics, the housing market and investment techniques. He is a licensed Investment Advisor with a fee-based, no-commission Toronto-based practice serving clients across Canada.
Fat week. Stuffed with news. And politics rules.
Monday brings federal by-elections, normally as riveting as when this blog parses RRSPs. But this time it's different. Three votes tomorrow, three crucial outcomes for four parties. With a federal election just eight months away, and the current government embroiled in its sauciest scandal, what happens in a  few hours may be a harbinger. Or a dead canary. We'll see.
First, in the LM the NDP's limping leader's in the fight of his life. If Jagmeet Singh doesn't win in Burnaby South, he's toast. Already his personal polling numbers suck  and his party's in a steady descent – a mere 14% approval rating. If this keeps up it will be the worst showing for the Dippers this autumn since Kevin O'Leary had hair.
But frankly, the odds of him losing the by-election are slim. It's a left-leaning riding and the poor guy's been campaigning there for months. Still, if he chokes, squeaks in or doesn't rack up a big plurality, Jag's not long for politics.
In the GTA, more high stakes. The riding there has been in the Con camp for a long time, owned by my former nemesis and Harper hitman Peter Van Loan. York-Simcoe is the land of particleboard McMansions, inflated real estate values, endless burbs, minivans and big roads. It should be a shoo-in for Scheer's candidate – but what about the Mad Max factor?
Every vote for the People's Party is one less for the Cons, just as every ballot handed to Preston Manning took one away from the Progressive Conservatives – leading to that party's ultimate collapse. Will vote-splitting sink the Cons this time allowing Libs to sneak up the middle – once again turning a minority of votes into a majority of seats?
And that brings us to Quebec, where T2 is praying the NDP collapse will send left-leaning voters in his direction. Bracing for losses in Doug Ford's Ontario, the Libs hope to Hoover up all of the 14 Quebec seats the Dippers took last time – starting with Outremont tomorrow. That's former NDP leader Tom Mulcair's old seat, and a big Liberal win in this urban Montreal riding would calm a lot of sweaty-palmed PMOers. Of course, if the JWR-Lavalin scandal turns voters away from the current prime minister, Monday will be the beginning of the end.
So, will the nation start to polarize as America's done? The left-right divide in that country seems intractable. And it makes one worry about how the Trump years will end. Not with a whimper, likely.
In Canada Liberals have moved left with an emphasis on move government, spending and taxes. The Cons have moved right, now dragged more in that direction by the PPC. But math means as the Dippers flame out and Max barges in, Liberals have a numeric advantage. Given the deficiencies of our first-past-the-post system, when five parties (remember the Bloc Quebecois? They're back…) carve up the votes, riding-by-riding, the team snatching even a third of overall ballots can take it all.
Logically, that means a Liberal win on the morning of Tuesday October 22nd. Finance guy Bill Morneau can continue where he left off – higher taxes on upper-income earners, more social spending, continued deficits, a continuation of the war on the self-employed and professional classes and some diddling with capital gains and dividend taxes. Maybe that's what most Canadians want. Plus a pony.
What could change this?
Lots. Jagmeet could turn out to be a hero, mopping up Burnaby South with the sorry butts of his Lib and Con opponents, plus that fetching but xenophobic PPC moppet, Laura-Lynn Tyler Thompson. (Her FB bio: "God called her to the media miraculously one night in 1999.  In her television career, she has been privileged to speak on camera with many great men and women of faith like Josh McDowell, Tony Campolo, Patsy Clairmont, Bill Hybels, Dr. Gary Smalley, Liz Curtis Higgs, Dr. Gary Chapman, Pat Robertson, Kay Arthur and Thelma Wells). Well, if Jag comes out of this as juiced as he was in his Mexican wedding vid, look out, Justin.
Scheer could crush Max in the first direct conflict, fought on the bloody shoulders of Highway 400. If the Tories triumph there, with Singh resurgent south of Van, Trudeau will be feeling big pressures on both his comely flanks. Likewise, if the NDP hangs on to Outremont, extending the 12-year dominance the party's had there, Libs will be shocked.
Remember, politics is math. Especially in Canada, where voters usually ignore local candidates and vote along party lines. Unlike in the States, our choices are not just red or blue. We have orange, red, green, blue and peacock. Plus in America you get to vote for the president independently from your Congress person or Senator. Citizens can mix and match. But in Canada a single ballot chooses a local MP, a party and a prime minister. No wonder we sometimes get it wrong.
By the way, there's more. This week Trump again turns dictator Kim into a glam boy. Fallen lawyer Michael Cohen testifies before Congress in an explosive session. The world's two biggest economies try to stave off a bigger trade war. And the Fed boss tells markets what comes next.
Isn't this exciting? So glad God called on me to blog.
STAY INFORMED! Receive our Weekly Recap of thought provoking articles, podcasts, and radio delivered to your inbox for FREE! Sign up here for the HoweStreet.com Weekly Recap.