February 21, 2019 | Is 'Sleeping Lion' Lithium Ready to Wake Up and Roar?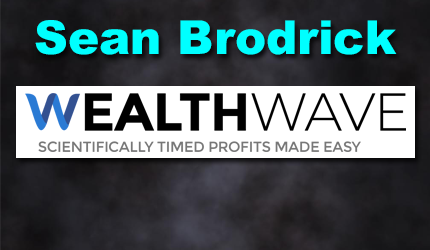 Sean is the natural resource analyst for Weiss Ratings. You can read his thoughts on gold, oil, cannabis, uranium and other natural resources at Wealth-Wave.com
Lithium and lithium stocks roared like lions through 2017 into 2018 … but they fell asleep in January of last year, and they've snoozed ever since.
Well, now there's strong evidence those sleeping lions are ready to wake up and roar. And you can play this mega-trend, this supercycle, for potentially big bucks.
First, let's start with a "bad news is good news" statistic.
Car sales are tanking around the world. And grinding its gears in this downshift is China, where total passenger car sales tumbled nearly 18% in January alone.
But you know what is not going down in China? Sales of electric cars. Indeed, sales of "New Energy Vehicles," as China calls them, more than DOUBLED in January.
That's very positive for lithium demand.
Secondly, let's look at earnings from Albemarle Corp. (NYSE: ALB). Earnings came out last night, and it blew the doors off expectations.
Fourth-quarter net sales jumped 7%. Earnings jumped 8%. Importantly, lithium prices increased 4% in the fourth quarter and 9% for the full-year 2018.
Remember how a bunch of analysts, who shall remain nameless (Cough! Morgan Stanley! Cough!) lined up to predict lithium prices would slump because of too much supply? Thus sending prices down 45% by 2021?
Well, apparently, that ain't happening.
In fact, Albemarle says lithium prices will remain strong going forward. And those forecasts keep going up.
Albemarle's latest lithium demand number is 1.2 million metric tons per year by 2025. That's 50% HIGHER than the company's forecast at this time last year.
And the company's 2018 estimate was higher than the 2017 estimate … which was higher than the 2015 estimate.
There's one inescapable fact about the lithium business: Forecasters, buyers and producers have consistently underestimated growth in demand over and over again.
Anyway, Albemarle sees NO macroeconomic headwinds. It says there is NO decline in customer demand forecasts.
Boy, it's nice to have a business that's potentially recession-proof, eh?
And as you might expect, that's had a positive effect on Albemarle's stock today.
I'm writing this before the close of trading today. But that sure looks bullish. Pullbacks can be bought.
Now, you might not want to chase this stock. And I don't blame you. But there are OTHER lithium producers … developers … explorers.
And a lot of them are in the Global X Lithium ETF (NYSE: LIT). Here's a chart of that  …
That looks like a potential breakout to me. In fact, full disclosure, I may want to buy LIT myself. I'm just giving you a heads-up that's what I'm thinking about.
The supercycle in lithium is undeniable. It is big, it is powerful, and it's going to transform the transportation industry.
These lions have been sleeping, but they're waking up all over the world.
In China, which buys one out of two every electric vehicles sold in the world.
In Europe, where electric cars are already cheaper to own that gas-guzzlers, due to a combination of lower taxes, lower fuel costs, and incentives.
In the S., where commerce giant Amazon.com is leading the way by planning an "aggressive adoption" of electric vehicles. In fact, Amazon plans to have half its trips be carbon-neutral by 2030.
Those lithium lions are waking up. You can hear their grumbles in the distance now. Soon, they'll roar again.
Be ready for that when it happens.
All the best,
Sean
STAY INFORMED! Receive our Weekly Recap of thought provoking articles, podcasts, and radio delivered to your inbox for FREE! Sign up here for the HoweStreet.com Weekly Recap.