February 15, 2019 | How to PDAC (Or Sprott, or VRIC, or NOIC…)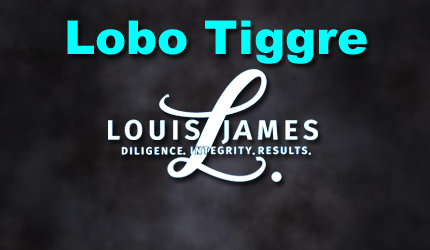 Lobo Tiggre, aka Louis James, is the founder and CEO of Louis James LLC, and the principal analyst and editor of the Independent Speculator. He researched and recommended speculative opportunities in Casey Research publications from 2004 to 2018, writing under the name "Louis James." While with Casey Research, he learned the ins and outs of resource speculation from the legendary speculator Doug Casey. Although frequently mistaken for one, Mr. Tiggre is not a professional geologist. However, his long tutelage under world-class geologists, writers, and investors resulted in an exceptional track record. The average of the yearly gains published for the flagship Casey publication, the International Speculator, was 18.5% per year during Tiggre's time with the publication. A fully transparent, documented, and verifiable track record is a central feature of IndependentSpeculator.com services going forward. Another key feature is that Mr. Tiggre will put his own money into the speculations he writes about, so his readers will always know he has "skin in the game" with them
The Prospectors and Developers Association of Canada (PDAC) annual conference—the biggest mining and exploration conference of the year—is coming up next month. If you don't have time to go back to school and want to learn more about resource exploration and production, this is without question the best time and place to do so.
Note that if you're more interested in penetrating insights into economics, markets, investments, and speculations, PDAC would not be my first choice. There's some of that there, but PDAC is much more focused on the mining business itself. The annual Sprott symposium in Vancouver in July or the New Orleans Investment Conference in the fall are better choices for that sort of conference. I try to go to all three of these every year.
In any case, the presentations by experts and educational sessions at these conferences are a great way to educate yourself as an investor and as a speculator.
What's especially valuable to my research is the chance to dig in to a lot of companies in a short period of time. I enjoy meeting readers at the shows as well, of course; many have become friends over the years. But the main reason I encourage them to attend is so that they can do their own due diligence, just as I do.
This is immensely valuable, even if you're not an expert. Don't be shy.
When I first started in this business, I stood in Doug Casey's shadow and listened. In the field, I stood by experienced experts like Bob Bishop and Brent Cook, and listened. But I also asked questions. Lots of questions. I didn't care how much ignorance I was displaying—I knew I was ignorant, and so did everyone else. I just asked and asked and kept on asking. I didn't have time to go to school for a degree in geology or finance, so I did my best to soak up as much as I could from anyone with demonstrable expertise. This was a critical part of my success, and I highly recommend it to all.
I can't stress that enough: DON'T BE SHY.
If you're not willing to ask questions, you might as well stay home.
But what, exactly, should you ask?
Well, anything anyone says that you don't fully understand is an opportunity to learn.
Geologist: "We made a wonderful blind discovery!"
Me 15 years ago: "How did you know where to look?"
Geologist: "Soil sampling didn't work, so we did some geophysics and the target lit up like a bull's eye!"
Me 15 years ago: "Why didn't soil sampling work?"
Geologist: "Very thick glacial overburden…"
Me 15 years ago: "Why does it matter that it was glacial?"
Geologist: "Because the glacier brought that material from an unknown place, over an unknown distance, and in an unknown direction. Anything it told us would not relate to the rock below."
And so on…
But I can offer you a bit more help than to simply tell you to jump in. For starters, you can watch my In The Pit interviews to see what sort of questions I ask. Just use the search tool atop the left column of the Speculator's Digest landing page and search for "In The Pit," and you'll find scads of them.
The particulars vary with each story, but you'll find a common structure:
What are you doing that will add value for shareholders?
Explain XXXX (where XXXX = anything I don't understand—or contradicts what I think I know).
Answer any objections I have (e.g., if this is so good, why did ZZZZZ sell it to you?)
What are the deliverables this year/season?
How much will that cost?
How much cash do you have in the bank (cash, not "working capital")
How much of your own money (skin in the game) did you put into this?
Geologists and company executives vary in their skill at answering the first three of these questions. That's normal. But a company representative at a resource investment conference who can't answer any of the last four of these questions is a big red flag.
So don't be shy—but do trust your instincts. If you get the impression that a company rep is trying to snow you with geo-jargon and fancy financial talk—he or she probably is. If the CEO won't look you in the eye when he or she answers your questions, that's as much a red flag as it would be in a car salesman. You may not be an expert in mineral identification, but I'm sure you have some capacity for BS identification. Use it. Trust it.
And since PDAC is mostly about exploration, remember my list of buzzwords that are worthless to shareholders of exploration companies:
A large land package.
Previously fragmented mineral rights consolidated for the first time.
Successful management.
Property near a mine.
Old mine workings.
Buildings left behind.
Roads.
Mineral anomalies.
Drill targets.
Geophysical "maps."
Infrastructure advantages.
Pro-mining government.
Decades of past work to draw upon.
All of these things can help make a discovery or add value after a discovery, but until that discovery is made, their dollar value is zero.
For more on this topic, please see my article: "Exploration Is Worthless."
Kicking rocks on mineral properties, I admit, is more complicated and benefits greatly from more expertise.
But kicking the tires at trade shows is something any investor can do—and I think they should do.
Plus, if you go to any of the shows I go to, you can ask me for help with any questions you haven't found a satisfactory answer to.
If you're interested, you can register on the PDAC convention page.
I hope to see you there,
STAY INFORMED! Receive our Weekly Recap of thought provoking articles, podcasts, and radio delivered to your inbox for FREE! Sign up here for the HoweStreet.com Weekly Recap.