February 1, 2019 | Brrrrr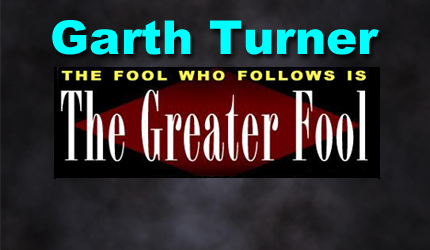 A best-selling Canadian author of 14 books on economic trends, real estate, the financial crisis, personal finance strategies, taxation and politics. Nationally-known speaker and lecturer on macroeconomics, the housing market and investment techniques. He is a licensed Investment Advisor with a fee-based, no-commission Toronto-based practice serving clients across Canada.
January property sales fell 23% in Victoria. In Calgary they were 16% lower, where the median house price toppled 5.6%. Word from Edmonton is dire. Montreal seems stable. In Halifax, where it's yet to snow this winter, the average detached house has jumped 17% while DOM is down 15%.
Yes, all real estate is local. Next week we get the Big Stats from the GTA and YVR. Guessing is both had a crappy January, but Vancouver will be epically bad. Conditions there have grown more toxic in the past few weeks as the speculation tax was implemented (worse than expected), the wonky new mayor contemplates tripling the empty house tax and the Hauwei Affair heats up. Then of course, my poor old buddy and House of Commons seatmate John McCallum – widely respected in China where he was the Canadian ambassador – had his head put on a stick by the prime minister. Van has always been the most Asian of our cities, and these days we seem to be doing all we can to irritate the Chinese.
But what of Toronto?
Assignment sales have exploded recently. Like this one: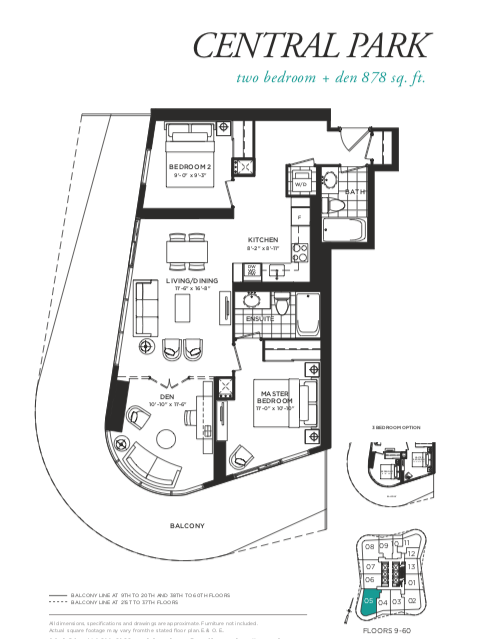 Wellesley on the Park
Wellesley/Bay/Yonge
2+1 Bed, 2 Bath
1 Parking, 1 Locker
878 sft + big Balcony
Southwest Facing, over 20th Floor
Summer 2019 Occupancy
Asking $1,180,000
____________________________________________
Scads of recent buyers are bailing out of their pre-con units as conditions grow tighter, new inventory floods the market and the moister-killing mortgage stress test continues to take its toll. The latest news from The Six is actually pretty grim – even in advance of the real estate board numbers due out next week.
Sales of new homes have essentially collapsed to levels not seen for two decades as the number of unsold condos courses higher. Research firm Urbanation, always a pumper of the industry, now says buyers should be showing "greater caution" as the market slows dramatically. It's a combination of foreign investors giving up on Canada and local buyers gagging at persistently-stupid prices while taxes increase, interest rates remain at elevated levels and mortgage regs eliminate potential first-timers. It's a mess.
The local building industry on Friday reported the lowest number of new home sales since they started keeping records. Hardest hit were single-family houses, dropping 50% from year-ago levels, to almost 75% below the 10-year average. Detached prices are down 7%, but condos are up 11% – the result of the stress test forcing more activity to the lowest end of the price spectrum. As this pathetic blog has often shown, all governments seem to have done is make cheap houses less affordable while slaughtering the value of expensive ones that 99% of people will never live in. Great work, guys.
As for condos, almost 22,000 new ones will be coming on-stream in 2019, fully half of them bought by investors – many of whom are trying to bail out via assignment clauses in their purchase agreements. Price gains for these units have dropped like a stone while the number of unsold condos has swollen. So it isn't just the pesky Polar Vortex which has caused a bad case of cold feet in Toronto.
Meanwhile the building industry has joined the realtors (and Jason Kenney) in pleading with the T2 government to gut the stress test and bring back CMHC-insured 30-year amortizations. The odds of this happening have escalated dramatically since Bill Morneau stood in Toronto some days ago and said his government is planning on helping Millennials buy homes.
Well to summarize: after going ballistic in 2017, inflating wildly in classic bubble, FOMO frenzy, residential real estate is wobbling in most places. Like most deflations, this one is messy, uneven, painful, scary, confusing and essential to market health. Without a meaningful correction now, housing will drift out of the reach of the average family – leading to an inevitable crash later. Some politicians (like those in BC) are turning into giant bubble-pricks, while others appear ready to rollover and capitulate to the realtor-industrial complex.
We'll know more when the sap runs.
Meanwhile, as always, if you really need a house and can afford one, buy. But the rest of you, stay bemused.
STAY INFORMED! Receive our Weekly Recap of thought provoking articles, podcasts, and radio delivered to your inbox for FREE! Sign up here for the HoweStreet.com Weekly Recap.