February 14, 2019 | A 'Kiss' Before a Post-Valentine's Day Market Swoon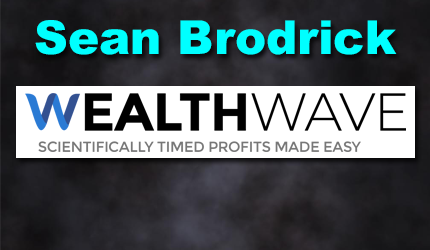 Sean is the natural resource analyst for Weiss Ratings. You can read his thoughts on gold, oil, cannabis, uranium and other natural resources at Wealth-Wave.com
The market has enjoyed a nice rally since it bottomed in late December. So is it all clear for the bulls? No!
Make that: Heck, no! The macro news keeps getting worse.
Something that hasn't gone up? Retail sales. Data out today revealed that those fell 1.2% in December, their biggest one-month drop since 2009. Not only that, it was well-below the flat growth economists expected.
Not only did department stores see sales fall by 3.3%, even internet sales dropped 3.9%.
That was a rude slap in the face to Wall Street bulls who were ready to party like the Fed was paying for it. It's more proof that, away from Wall Street, something is wrong in the real economy.
Meanwhile, Chinese exports to the U.S. slumped for a second month in a row. At the same time, the European Union, Japan and Southeast Asia welcomed a big spike in goods from China. This was likely due to Chinese businesses fulfilling orders en masse in preparation for the Lunar New Year holiday that saw businesses close for a week.
That still wasn't enough to hit the brakes on stalling Chinese car sales, which fell for the first time in 20 years.
All this raises the odds of a Chinese economic slowdown.
You want to hear more bad news on China? The smoldering trade war between the U.S. and China is taking casualties on both sides of the Pacific. The amount of refrigerator imports from China to the U.S. fell 23.9% in January. Ouch! Vacuum cleaner imports fell by 10%.
And while Europe was busy buying more stuff from China, it was producing less of its own. Euro Area Industrial Production fell 4.2% in 2018 vs. the previous year. That's a full point more than the 3.2% drop economists expected.
Translation: Prepare to start hearing the phrase "global synchronized slowdown."
No wonder the tongue-waggers in Washington are ready to declare "victory" on the trade war — if they can. However,
Don't forget that federal prosecutors are planning to pursue a criminal investigation of Chinese electronics giant Huawei for stealing trade secrets from U.S. business partners.
That should do wonders for the China-U.S. trade talks. The ones that, if they are not resolved by March 1, will see $200 billion worth of imports from China taxed at a higher rate.
So, with all this going on, WHY is the market still afloat? Well …
The U.S. Fed signaled that it is not going to raise rates anytime soon. The market is now pricing in ZERO rate hikes this year.
Faced with a sharp slowdown, China has opened the floodgates on stimulus projects. Nearly $300 billion in special bonds for key projects was announced, on top of a huge railway expansion announced a couple weeks ago. And the amount of reserves that banks have to set aside has been slashed — for the FIFTH time in a year.
And the head of the European Central Bank, Mario Draghi, just announced that Europe's economy is so soft, he's going to continue the very stimulus he promised to end.
In other words, the world's central banks are STILL juicing the market. They're pumping in the high-speed chicken feed, hoping to stave off disaster.
So, I wouldn't be surprised to see stocks rally for a bit more before they roll over. The S&P 500 is trying to push above its 200-day moving average right now. If it succeeds, there are two more levels of short-term resistance right above it.
You know what a "kiss" at that resistance would be?
It would be an excellent opportunity to go short, buy puts or add inverse funds. Because you know what a kiss often leads to: A swoon.
The market's short-term action takes place against a backdrop of massive, long-term cycles. Those cycles pumped up U.S. stocks for a while. Now, they're pointing lower. And the stopgap measures by central banks around the world won't be enough to save the market's bacon.
So, the market seems to go higher in the very short term. We won't stand in the way. The big trend is down. We'll get ready for that — and the profit opportunities the next swoon will bring.
All the best,
Sean
STAY INFORMED! Receive our Weekly Recap of thought provoking articles, podcasts, and radio delivered to your inbox for FREE! Sign up here for the HoweStreet.com Weekly Recap.