January 23, 2019 | The Campaign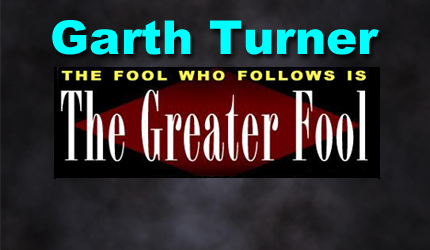 A best-selling Canadian author of 14 books on economic trends, real estate, the financial crisis, personal finance strategies, taxation and politics. Nationally-known speaker and lecturer on macroeconomics, the housing market and investment techniques. He is a licensed Investment Advisor with a fee-based, no-commission Toronto-based practice serving clients across Canada.
Elections are exciting, especially when you're in one. Scary, too. In my life I have won and lost. You can pretty much sum up the entire candidate experience in one night. When you win, the hall is packed that evening with supporters and brand new friends. When you lose, it's almost empty. People love to buy high and sell low.
The first time I lost was in 1993 when the Progressive Conservative party, which I had run to be leader of, was decimated. Flamed. Annihilated, thanks to Reform Party vote-splitting. Despite being a cabinet minister, my election night crowd was sparse, sad and as depressing as the church hall that held it. Media outnumbered the party faithful – all hungry to get the story of a government and a national party being destroyed in a single night.
My parents, both in their eighties, maintained a brave face. Then my father, slipping as he was into the foggy hole of Alzheimer's, started to cry. In an instant he had TV cameras and lenses in his face. I couldn't take it. I struck a guy from CTV. And so the night ended. Badly.
Well, for the 43rd time Canadians will vote for Parliament and a prime minister on the third Monday in October. As we approach, polls show Cons and Libs about even, the NDP in collapse and the Mad Max party an unknown outlier. The math favours Trudeau, since a wipeout by Jagmeet will send lefties to the Liberals while any support Bernier gets will come out of young Scheer's hide. But nine months is a long time. Anything can happen.
The first salvo will be the federal budget in a few weeks. That will be followed by a new 'middle class' plan full of shiny promises from the governing party. The opposition guys will point to record spending, wall-to-wall deficits, higher debt and interest rates plus general fiscal mayhem. The T2 gang will point to a 40-year low in the jobless rate, a reasonable economy and standing tough against Trump.
Despite the posturing, the middle class has been taking it in the ear. Wage growth is less than inflation, household debt is extreme, the oil patch is a mess and those surveys referenced here this week show family finances are in shockingly bad shape. The big reason is clear – average families can't afford average homes and are ripping themselves apart trying. So it's fair to assume real estate will be a pivotal part of the upcoming campaign.
Finance guy Bill Morneau said as much this week.
The feds will soon, he announced, unveil ways "to make home buying more affordable to millennials." Of course it was a moister wave that helped push T2 over the top in 2015, but since then real estate's only become less affordable – in large part due to the government's own actions. Now that the Mills are utterly house horny and in full nesting mode, expect this to be a central issue in the October campaign.
What does that mean?
Forget political promises to build 'affordable housing' across the country, as the NDP are making. Never have such plans been enacted. Never have they had any impact on overall prices. And never have they been useful to middle class income-earners. It's a ruse.
Instead, look for the T2 gang to embrace some of the proposals hinted at here. Like a cap for the stress test. Currently borrowers have to prove they can carry loans at the higher of 5.34% or the rate their bank is offering plus 2%. The Bank of Canada may be raising rates once or twice prior to the election, so capping this – at, say 5% – is being seriously studied.
The other biggie is a return to 30-year amortizations. Right now CMHC will offer insurance only on terms of up to 25 years, so if you want a mortgage from a major lender that's what you must accept. Longer ams spread out repayment and lower monthly payments. Yeah, they also mean you end up paying back a big pot of added interest, but nobody cares about that.
The Libs could also increase the limit on the Home Buyer's Plan, which lets people raid their RRSPs for real estate downpayments, then gives 15 years to repay the stolen amount or have it added to taxable income. The current limit is $25,000 ($50,000 for a couple) and the funds need to have been in an RRSP for at least 90 days before being removed and spent. Some people in the Lib caucus want the amount doubled and the time period shortened.
Meanwhile realtors have been lobbying Ottawa to increase the HBTC – the Home Buyers Tax Credit. This lets buyers write off up to $5,000 in closing costs against their taxable income, and generally saves about $750. Piffle, say the realtors. Jack it up to provide some realistic relief – a tax savings of $2,500. Plus, CREA has also been lobbying the feds to focus help on those moisters most in need – poor hipsters in the GTA and YVR.
We'll see what happens. Any of the above will not make houses cost less, of course. The ultimate effect will be just the opposite. Political ineptitude has been at the very heart of our real estate bubble, and we may soon witness one level of government (the feds) boosting the market while another (BC) tries to destroy it.
In the end, as I have learned, it comes down to votes cast by people who gave it all six minutes of thought.
STAY INFORMED! Receive our Weekly Recap of thought provoking articles, podcasts, and radio delivered to your inbox for FREE! Sign up here for the HoweStreet.com Weekly Recap.