"As always, there is no preset path for policy," Powell said. "And particularly with muted inflation readings that we've seen coming in, we will be patient as we watch to see how the economy evolves."
We thought carefully about how to normalize policy and came to the view that we would effectively have the balance sheet run off an automatic pilot and use monetary policy, rate policy to adjust to incoming data. I think that has been a good decision. I think that the runoff of the balance sheet has been smooth and has served its purpose and I don't see us changing that. And I do think that we will continue to use monetary policy, which is to say rate policy as the active tool of monetary policy.
Apparently, the autopilot is now off.
So What? It Doesn't Matter
None of this matters in the least. One additional rate hike will not tip the economy into recession. One rate hike less, or even a rate cut will not prevent a recession.
Economic imbalances are staggering following decades of Fed officials blowing repetitive economic bubbles of increasing amplitude.
That's what the dot plot of expected rate hikes looked like in December. It will not look that way following the next FOMC meeting.
Over time, the dot plot always thickens.
The December meeting will show unanimous or near-unanimous opinion that the Fed is doing a brilliant job for the current year.
The BIS warns of $3.15 trillion in BBB corporate debt hovering just above junk that "if and when the economy weakened, it is bound to put substantial pressure on a market that is already quite illiquid and, in the process, to generate broader waves."
No matter how hard the Fed tries, the economy can't be steered like a truck by a group of economic wizards. The economy isn't a truck.
Attempts to steer the economy coupled with inane fear of routine price deflation are a key reason we have these bubbles.
CPI Deflation Not a Problem
The BIS did a historical study and found routine deflation was not any problem at all.
"Deflation may actually boost output. Lower prices increase real incomes and wealth. And they may also make export goods more competitive," stated the study.
Tinder Stacked a Mile High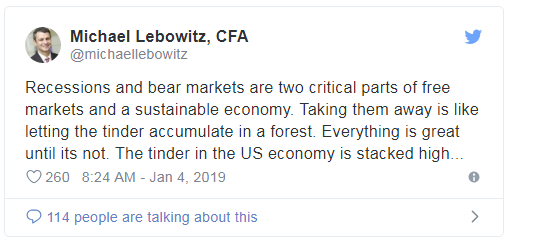 In the real world, bubbles eventually matter.