January 25, 2019 | All Stress, All The Time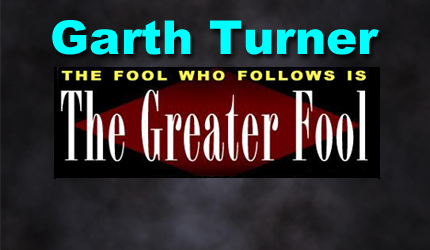 A best-selling Canadian author of 14 books on economic trends, real estate, the financial crisis, personal finance strategies, taxation and politics. Nationally-known speaker and lecturer on macroeconomics, the housing market and investment techniques. He is a licensed Investment Advisor with a fee-based, no-commission Toronto-based practice serving clients across Canada.
When the feds imposed the mortgage stress test, realtors and housing bulls scoffed. Yet more tinkering, they cried. Won't matter!
Well, it did. In 2018 prices dropped nationally for the first time in memory. Sales have cratered in most cities, and the sales mix has altered drastically. Cheap properties have been pushed higher by increased demand while detached houses are suffering. Overall credit has been nicked by about 20% and tens of thousands of would-be first-time buyers are buyers no longer. In short, the result has been dramatic.
For example, in east-end Toronto where Dan toils as an agent, the pace of deals has crumbled. "Wow, it's correcting , crashing, or slow because of all the snow?" he says. "Oh wait, no snow!" That's right. Just frozen realtors.
The tale of the sales in East-end Toronto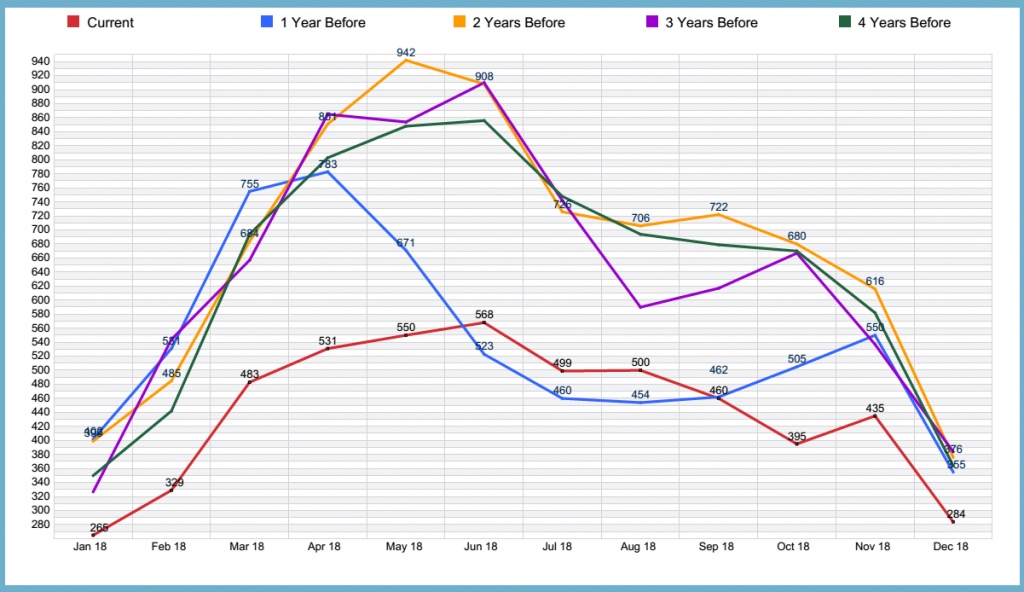 Source: Royal LePage, Toronto Real Estate Board. Click to enlarge.
Well, it's apparently about to get worse. Flooding through the industry on Friday was word Ottawa wants to push the stress test – which now applies only to bank mortgages – everywhere. That would include sub-prime brokers, private lenders, MICs (mortgage insurance corporations) and eventually provincially-regulated credit unions.
The reasons are obvious. Before the stress test came in, only 5% of loans were being made by private lenders who are not regulated by the feds. Now that market share has doubled. Borrowers who were rejected by the banks and couldn't pass the test have increasingly ended up in the clutches of those who will lend money at rates of anywhere between 10% and 20% (as opposed to conventional 3.5% five-year fixed-rate mortgages). If you've ever seen ads for private mortgage companies willing to pay investors 6-8% annual returns, this is exactly what they are funding. High-cost loans to high-risk people, secured by residential real estate.
The fear is a deterioration in mortgage quality as risk is transferred from the banks to the alt-lenders. If the real estate market turns (and it seems to be) these lenders lack the capital reserves or the insurance to prevent collapse. The alt guys also typically lend out more money relative to a property's value, accentuating that risk. The feds fear if things start going south, this could turn a correction into a crisis. Price declines would explode.
So the Department of Finance, the regulators and CMHC have been discussing how to make the stress test universal. Private lenders would then be forced to prove clients could pay their exorbitant rate plus another 2%, or no loan.
The impact of this, according to the mortgage industry, would be dire. In fact, says broker and blogger Rob McLister, it could deny funding to 250,000 to 350,000 families. It would be traumatic for those who own real estate, must restructure debt, can't pass the banks' stress test and need private money.
"One thing is clear, however. Stress testing borrowers at private lending rates, which routinely exceed 6-8%, would drastically slow such lending.
That, in turn, would result in:
Slowing housing demand (not necessarily a bad thing) particularly in private-heavy regions like Toronto and Vancouver
More rental demand, further fuelling fast-rising rental rates
A spike in housing supply from homeowners forced to liquidate because they can no longer consolidate their debts
A surge in high-interest unsecured debt
A drastic slowing or end of RRSP-funded private lending
Rising insolvencies."
To pull this off, federal legislation would have to change, bringing private lenders under the regulator's umbrella. Or, Ottawa could work with the provinces who oversee both MICs and credit unions, to see the stress test is adopted. Already some major CUs are operating under this assumption.
So, there ya go. More confusion.
One day Bill Morneau says Ottawa will make it easier for moisters to buy houses. The next day comes change to deny funding to even more people. Government sucks. Government blows. What a shock.
STAY INFORMED! Receive our Weekly Recap of thought provoking articles, podcasts, and radio delivered to your inbox for FREE! Sign up here for the HoweStreet.com Weekly Recap.