January 10, 2019 | A Ponzi Game Where Nearly Everyone Wins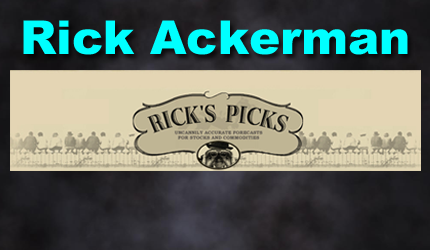 Rick Ackerman is the editor of Rick's Picks, an online service geared to traders of stocks, options, index futures and commodities. His detailed trading strategies have appeared since the early 1990s in Black Box Forecasts, a newsletter he founded that originally was geared to professional option traders. Barron's once labeled him an "intrepid trader" in a headline that alluded to his key role in solving a notorious pill-tampering case. He received a $200,000 reward when a conviction resulted, and the story was retold on TV's FBI: The Untold Story. His professional background includes 12 years as a market maker in the pits of the Pacific Coast Exchange, three as an investigator with renowned San Francisco private eye Hal Lipset, seven as a reporter and newspaper editor, three as a columnist for the Sunday San Francisco Examiner, and two decades as a contributor to publications ranging from Barron's to The Antiquarian Bookman to Fleet Street Letter and Utne Reader.
I put out a commentary Sunday night bearing this tongue-in-cheek headline: "No Chance This Rally Is the Real Deal, Right?"  Of course, merely to pose the question is to suggest that it is at least possible the bull market still breathes.  Look, I'm as skeptical as you are, a died-in-the-wool permabear who thinks the Dow will ultimately trade below 10,000. And I see the same ugly, seemingly unstoppable developments that you see:  The housing and auto sectors are imploding, U.S. retailers' holiday season is starting to look like a last hurrah, and a weak one at that; and the economies of Germany and China are entering a possible death spiral. It doesn't help that companies that threw countless billions at share buybacks since stocks began falling in October lost their shirts. Toss in the growing political and economic uncertainties of a nation slipping into a so-far-bloodless civil war, and you might think that anyone buying stocks right now (other than short-covering bears) is crazy, stupid or both.
And yet, when we assert that new record highs are simply not possible, we must be prepared to eat crow if we are wrong. It wouldn't be the first time. Nor would it require much buying power to accomplish this, even if some believe otherwise.  Here's one such skeptic in the Rick's Picks trading room Thursday:  "Short of a new [round of quantitative easing], there simply isn't enough money out there to lift the markets to new highs. Remember, markets fall under their own weight but need to be bought to go up. 'When stocks fall (without trading), money goes to money heaven', as Jim Dines used to say. The collective capital loss is several trillion, with FAANG stocks losing a cool trillion on their own."
Don't Bet Against It
In fact, it takes relatively little capital to lift stocks in a short squeeze where supply simply backs away. Until October, this was what routinely happened nearly every Sunday night for nine years. Stocks wafted higher on gossamer volume in the wee hours, triggering a short-covering panic at the opening bell. Could this victimless Ponzi game get re-energized in the weeks and months ahead?  Don't bet too heavily against it.  And don't mistake the tedium and wretched choppiness we are seeing on some days for weakness. The E-Mini S&Ps may have struggled fruitlessly on Thursday, for one, to achieve an easy Hidden Pivot rally target, but don't get short and turn your back on it. Realize that the Masters of the Universe are simply waiting for opportune moments when they can count on short-covering to do virtually all of the heavy lifting — and to do so with relatively small outlays of cash. That's how the game it works, and woe to any bear who thinks stocks cannot flout economic logic and the law of gravity for the 4-6 weeks it would take to mount a credible assault on October's highs.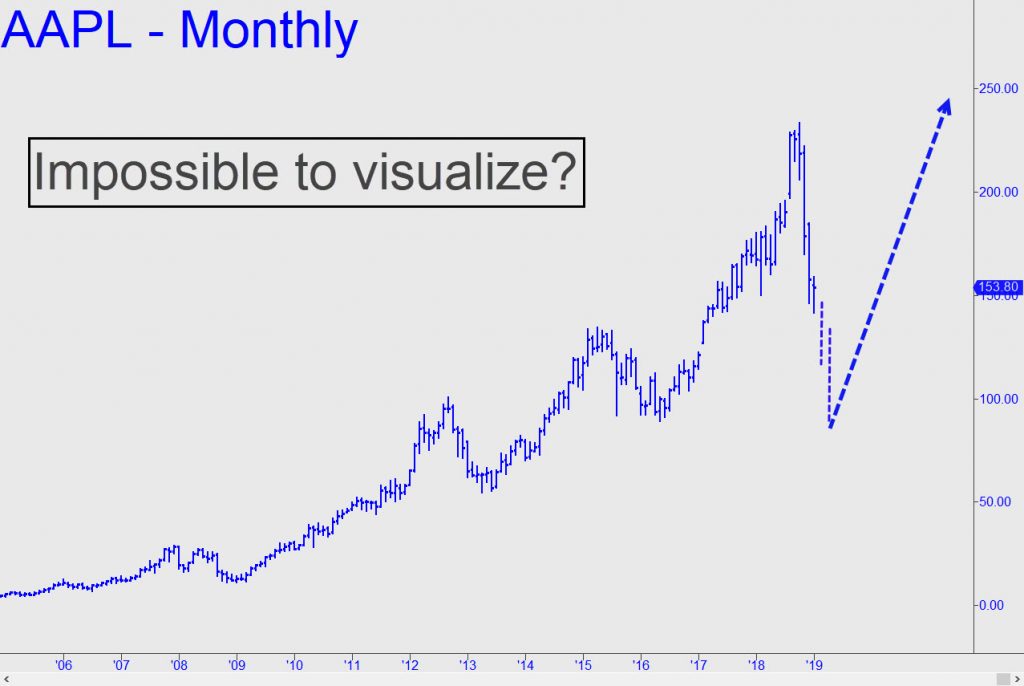 STAY INFORMED! Receive our Weekly Recap of thought provoking articles, podcasts, and radio delivered to your inbox for FREE! Sign up here for the HoweStreet.com Weekly Recap.