December 2, 2018 | Why We're Ungovernable, Part 16: France On Fire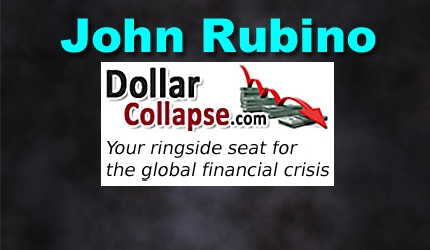 John is author or co-author of five books, including of The Money Bubble, The Collapse of the Dollar and How to Profit From It, Clean Money: Picking Winners in the Green-Tech Boom and How to Profit from the Coming Real Estate Bust. A former Wall Street analyst and featured columnist with TheStreet.com, he currently writes for CFA Magazine.
Back in 2017, when some countries were handing power to populists promising variations of "drain the swamp," France went for continuity with Emmanuel Macron, a young, moderate-sounding technocrat from the world of finance who promised to modernize the country without threatening the elites, the welfare state or the bureaucracy.
Fast forward a couple of years and Paris is in flames, literally. From Reuters this morning:
Riot police on Saturday were overwhelmed as protesters ran amok in Paris's wealthiest neighborhoods, torching dozens of cars, looting boutiques and smashing up luxury private homes and cafes in the worst disturbances the capital has seen since 1968.

Police said they had arrested more than 400 people in Paris on Saturday and that 133 were injured. Some 10,000 tear gas canisters and stun grenades were fired as well as water canon as security forces fought for control.
Now Macron is considering a "state of emergency" declaration that gives the police a freer hand. So it's possible that the real carnage is still to come.
What happened? In general terms, pretty much the same thing that happens in every society where debt is soaring and the government/banking complex is becoming all-powerful: A small group of elites start siphoning unacceptable amounts of wealth from everyone else, and the peasants eventually grab their pitchforks and make their stand.
The resulting unrest takes different forms in different places. In France, where the state is historically dominant and entitlements are cradle-to-grave, angry mobs will happily take to the streets if the playing field appears to be tilting even a little further in favor of the elite.
The ostensible problems this time around have to do with an increase in diesel fuel taxes and some (to American eyes extremely modest) labor law reforms.
But the deeper reason for Macron's apparent failure is that once a country (or for that matter a world) has borrowed more than it can ever hope to pay off, it no longer matters who is in charge. Whatever they do will run up against the brick wall of insolvency and the people who voted for current leaders will either hit the streets as in France or shift their allegiance to populists who promise to tear the system out by its roots (as in the US, Brazil, Poland, Italy). This will also fail, and so on, until the inevitable financial crisis brings the borrow/spend/print game to an end.
In the meantime, here's more from the Reuters article:
Before heading into Sunday's meeting, Macron met under heavy security with police and firefighters near the Champs Elysees boulevard. Some bystanders cheered, others jeered and called on him to resign.So too did Jean-Luc Melenchon, head of hard-left party La France Insoumise (France Unbowed) and far-right leader Marine Le Pen, who both demanded the government unwind its fuel tax hikes. They called for parliament to be dissolved and snap elections held.

Such an outcome is unlikely, however. Macron has 3 1/2 years left of his five-year mandate and a strong majority in parliament, albeit with signs of simmering unease on the backbenches over his response to the protests.

TV footage showed the interior of the Arc ransacked, a statue of Marianne, symbol of the French republic, smashed, and graffiti scrawled on the exterior ranging from anti-capitalist slogans to social demands and calls for Macron's resignation. On nearby streets, some Parisians worried of a repeat of the violence next weekend. The yellow vests have already called another demonstration in Paris.

"The violence is increasing at an exponential rate," said Claude, a resident in the affluent 16th district. "The state is losing control, it is scary. They cannot let this happen. Maybe the army should intervene."
Let's end with an excerpt from a long, scary article in the most recent Atlantic Magazine titled A Warning From Europe: The Worst Is Yet to Come
From Orwell to Koestler, the European writers of the 20th century were obsessed with the idea of the Big Lie. The vast ideological constructs that were Communism and fascism, the posters demanding fealty to the Party or the Leader, the Brownshirts and Blackshirts marching in formation, the torch-lit parades, the terror police — these Big Lies were so absurd and inhuman, they required prolonged violence to impose and the threat of violence to maintain. They required forced education, total control of all culture, the politicization of journalism, sports, literature, and the arts.

By contrast, the polarizing political movements of 21st-century Europe demand much less of their adherents. They don't require belief in a full-blown ideology, and thus they don't require violence or terror police. They don't force people to believe that black is white, war is peace, and state farms have achieved 1,000 percent of their planned production. Most of them don't deploy propaganda that conflicts with everyday reality. And yet all of them depend, if not on a Big Lie, then on what the historian Timothy Snyder once told me should be called the Medium-Size Lie, or perhaps a clutch of Medium-Size Lies. To put it differently, all of them encourage their followers to engage, at least part of the time, with an alternative reality. Sometimes that alternative reality has developed organically; more often, it's been carefully formulated, with the help of modern marketing techniques, audience segmentation, and social-media campaigns.

Americans are of course familiar with the ways a lie can increase polarization and inflame xenophobia: Donald Trump entered American politics on the back of birtherism, the false premise that President Barack Obama was not born in America — a conspiracy theory whose power was seriously underestimated at the time, and that paved the way for other lies, from "Mexican rapists" to "Pizzagate." But in Poland, and in Hungary too, we now have examples of what happens when a Medium-Size Lie — a conspiracy theory — is propagated first by a political party as the central plank of its election campaign, and then by a ruling party, with the full force of a modern, centralized state apparatus behind it.
Other posts in this series can be found here.
STAY INFORMED! Receive our Weekly Recap of thought provoking articles, podcasts, and radio delivered to your inbox for FREE! Sign up here for the HoweStreet.com Weekly Recap.