December 28, 2018 | Overall Liquidity is now Declining Globally! The Impact?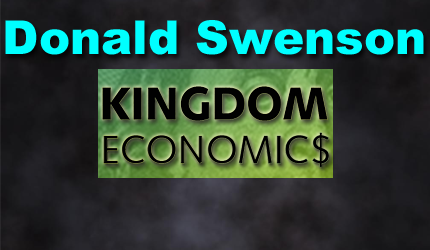 Donald B. Swenson: Born January 24, 1943, Roseau, Minnesota. Graduated H.S. 1961, Moorhead High, Minnesota. Graduated College 1968, Moorhead State University, Minnesota. Designated member of Appraisal Institute (MAI), 1974. Employed with Western Life Insurance Company, 1968 – 71; Iowa Securities Company, 1971 – 73; American Appraisal Company, 1974 – 81. Part-time teacher/valuation consultant/bartender, 1979 – 2008 (taught workshops at Waukesha County Technical Institute, Wi. and Madison Area Technical College, Wi.). Retired 2008 (part time teacher/blogger), AZ. Self educated economist/philosopher/theologian: http://kingdomecon.wordpress.com.
What is happening today is that overall money supply (liquidity) within our global markets is declining gradually. Borrowing is declining. Lending is declining. All this change in monetary policy which our Fed initiated back in 2015 is now starting to affect all our global markets. The big issue is this change in QE policies which started with our Fed in 2008 and ended in 2015.
QE is a form of money counterfeiting which funnels more liquidity to our markets. A Central Bank creates QE (money) via their computer and then buys assets (like government bonds, etc.) in the marketplace. This buying of government bonds, real estate mortgages, corporate bonds, etc., funnels new deposits into these firms which held these assets. All this QE activity gradually increases global liquidity for all markets over time.
This game of increasing global liquidity is changing as all the QE policies are dropped. And if our Central Banks sell their prior asset holdings (their balance sheet holdings), then this also forces buyers to restrict their spending activity and all this gradually dries up liquidity in our global markets. So who is now stopping their QE operations? The U.S. Fed is the lead Central Bank which has stopped their QE operations as of 2015.
The European Central Bank is now stopping their QE operations as of 2018. The Bank of Japan is talking about stopping their QE operations (but no official word as of yet). The Bank of England has stopped their QE operations. China has a confused policy and it is difficult to discern if they are stopping QE or starting QE. But, generally, the West is now stopping their QE operations.
This change in overall liquidity within our global markets is gradually affecting investor confidence and also is gradually causing asset prices to decline. I witness this change within our real estate sector, our auto sector, and the commodity sectors. Less overall liquidity is slowing down our markets and creating the coming recession (and Bear market).
It takes some time for all this change in liquidity to affect our markets significantly. My estimate is that it will be March or April, 2019, before the main stream pundits will recognize that a recession has hit us. All this could change if a coordinated effort of our Central Banks were to change and everyone were to reinstitute new QE policies. But my sense is that this will NOT occur.
So what does this all mean going forward? To me, this means that the prior 10 year bull cycle is soon over. Our markets had the longest up cycle in history as QE and bank lending increased global liquidity in the trillions. These trillions of money units went into asset purchases and drove up asset prices. A general BUBBLE in asset values occurred. All this has now changed and we are entering a NEW cycle where asset values will generally decline.
All this is positive for consumers who have little to no debt. All this is negative for those with excessive debt. The change in our business cycle is evident as I watch the volatility within our stock markets. I suspect that this volatility will remain for the next few months. The big events coming are the Brexit situation and the stopping of QE for Japan and China. All this could happen in the next few months. PREPARE!
STAY INFORMED! Receive our Weekly Recap of thought provoking articles, podcasts, and radio delivered to your inbox for FREE! Sign up here for the HoweStreet.com Weekly Recap.