October 21, 2018 | This Is What A Paper Gold Short Squeeze Looks Like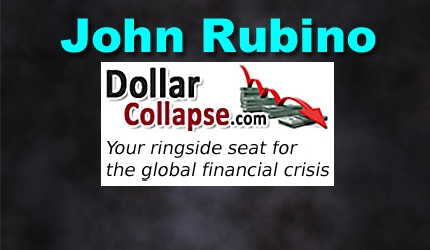 John is author or co-author of five books, including of The Money Bubble, The Collapse of the Dollar and How to Profit From It, Clean Money: Picking Winners in the Green-Tech Boom and How to Profit from the Coming Real Estate Bust. A former Wall Street analyst and featured columnist with TheStreet.com, he currently writes for CFA Magazine.
Huge recent imbalances in the gold futures market led many to predict that speculators (usually wrong at big turning points) would be forced to close out their historically extreme short bets. Put another way, too many traders were using gold futures contracts to bet that precious metals will go down, and when those bets are reversed out it will make gold and silver go up.
Last week this prediction started to come true, with gold rising and speculators reacting by closing out a big part of their shorts. The shift displayed below is one of the biggest on record for a single week:
Here's the same data for gold displayed graphically. Note how unusual it is for speculators (the gray bars) to be net short and commercials (red bars) to be net long, and how quickly that part of the imbalance was extinguished.
But even after these big changes, speculators are still less long than usual and commercials less short. To restore a normal structure to the paper gold and silver markets, another few weeks of rising prices will probably be necessary — which, yes, precious metals investors deserve. After all the chatter about a short squeeze, it would hugely anticlimactic for this single week's action to be all there is.
On that longer-term note, mining stocks have begun to lead the underlying metals, which, according to the Rosen Market Timing Letter, indicates that the precious metals bull market is about to resume.
… both the silver and gold shares have closed above their most recent peak. Could this be a sign of the resumption of the bull market in the precious metals complex? Having started my Wall Street career in the year 1956 this truly Old Timer says, "Yes indeed." There is nothing new about the precious metal shares moving up before the precious metals. All that is required to know that this is happening is the simplest form of technical analysis. No fundamentals, nothing fancy, no degrees of any kind required in order to see who's leading who or what's breaking out first. Just draw a few lines and "Voila" the answer will be yours.
STAY INFORMED! Receive our Weekly Recap of thought provoking articles, podcasts, and radio delivered to your inbox for FREE! Sign up here for the HoweStreet.com Weekly Recap.