October 7, 2018 | Russia Holds a Nuclear Revolver to Our Heads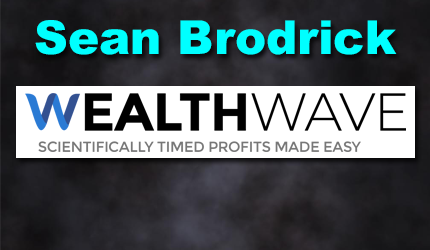 Sean is the natural resource analyst for Weiss Ratings. You can read his thoughts on gold, oil, cannabis, uranium and other natural resources at Wealth-Wave.com
There's a hostage situation developing right now.
You haven't heard about it on the news. But that's because the media is chasing the scandal of the week while serious crises bubble, unnoticed, in the background.
And one of those crises — a nuclear crisis — is inching toward critical.
In this hostage crisis, it's like America is being forced to play Russian roulette. The trigger is slowly pulling back, and the chamber of the revolver is turning … turning. Will we get a safe "click" this time? Or is this the time when it goes "BANG!"?
As the old saying goes, one man's crisis is another man's opportunity. Do you want to see America have an independent energy future … and potentially ring the cash register? Then keep reading.
The "nuclear revolver" that Russia holds against our heads is uranium supply. Now, you should know some facts about uranium supply BEFORE I get to Russia.
First, Cameco shut down its huge McArthur River uranium mine. That was in Canada. The equivalent in the oil market would be Saudi Arabia shutting down. That's because Saudi Arabia is 13% of global oil supply, just like McArthur River was 13% of global uranium supply.
Second, it's not just Cameco. Kazakhstan trimmed its production, and another big uranium mine, run by a company called Paladin, shut down. Altogether, about 30 million pounds per year of uranium supply have gone "poof!" Meanwhile, the market consumed a massive 155 million pounds of uranium last year.
And a fleet of new reactors is coming online that must be supplied. Heck, China just flipped the switch on a new nuke plant last month. Currently there are 58 new reactors in construction, 154 reactors planned and more than 300 proposed.
So that's squeezing supply already.
Third, let's talk about the spot market, where companies go to buy and sell extra uranium.Volumes on the spot market are surging.
Look at how volume has soared this year! Part of this is Cameco having to fulfill existing contracts to supply uranium.
This year, Cameco will produce 17 million pounds of uranium. Yet, is contracted to supply 37 million pounds. The company has about 10 million pounds in inventory. But the rest will have to be filled on the spot market.
And it is cheaper for Cameco to buy uranium than to mine it. I just wonder how long that will last.
All this, and I haven't mentioned Russia yet. Bear with me (sorry, couldn't resist the pun); we're almost there. First, let's talk about the supply/demand imbalance specific to the U.S.
America generates about 20% of its electricity from nuclear power, and it consumes 43 million pounds a year to do that. However, our mines only produced 3 million pounds of uranium in 2017. Just 7% of what we used.
Even worse, the Energy Information Administration says domestic uranium mine production in 2018 will hit its lowest level in 60 years! Do I have a chart for that? You bet I do.
Yikes, that's scraping bottom!
So, where do we get our uranium?
Canada, Australia, Russia, Kazakhstan and Uzbekistan are the top five countries of origin for uranium used in U.S. reactors. Together, they account for 84% of total U.S. uranium purchases in 2017, according to the EIA.
What's more, the U.S. gets about half its imported uranium from Russia or countries (Kazakhstan, Uzbekistan) where Russia has out-sized influence.
So if we get into a trade tiff with Russia, guess who has us by the … uh … atoms?
You might say, "But the U.S. and Russia are friends." In politics, that can change on a dime.
The Crisis is Worse Than it Looks
U.S. utilities have been underbuying uranium for years. They worked through their own stockpiles. And six U.S. reactors closed in the past five years. The remaining power drew from those closed plants' inventories.
Heck, inventories at the remaining plants actually went up … until 2016, when they started living off them.
Whatever else these utilities needed, they just bought on the spot market. Last year's purchases were 15% lower than the 50.6 million pounds bought in 2016. That's why inventories went down.
And who can blame them? After all, the spot price of uranium was always getting cheaper.
But that's over. One last chart. This one shows the spot price of uranium.
Here's where you say, "Wait a minute, Sean! You showed us that chart just three weeks ago. What could possibly be different?"
Well, see if you can spot the difference from my Sept. 15 column …
If your eyes are sharp, you'll see that uranium keeps increasing in price week after week. Now, it's up 37% from its lows. What's more, it has pushed above the high it hit last year.
That, my friends, is a breakout. It's also the highest in two years. But as you can see from this chart, uranium has a long way to go just to get back to $45 a pound.
Why is that price important? Because $45 is what it will take for some uranium producers to consider turning back on production. Because that's their base production cost. Heck, for some producers, it's $60 per pound — or higher.
The trend seems obvious to me. But then, it's also obvious that we're at Russia's nuclear mercy. If Russia and its friends stop selling us uranium, the price could blast off faster than anyone dreams possible.
The price of uranium is on the launchpad anyway. A select group of U.S. companies could do very well in the coming surge. Canadian picks will cash in, too. I'm telling my subscribers about them. If you're doing this on your own, do your own due diligence.
All the best,
Sean
STAY INFORMED! Receive our Weekly Recap of thought provoking articles, podcasts, and radio delivered to your inbox for FREE! Sign up here for the HoweStreet.com Weekly Recap.