October 12, 2018 | Is It Safe to Buy Canadian Stocks on the US Pink Sheets?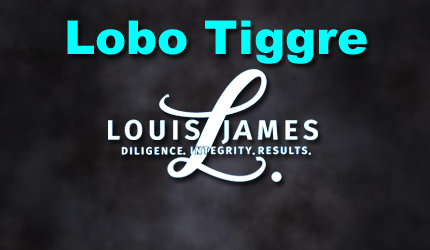 Lobo Tiggre, aka Louis James, is the founder and CEO of Louis James LLC, and the principal analyst and editor of the Independent Speculator. He researched and recommended speculative opportunities in Casey Research publications from 2004 to 2018, writing under the name "Louis James." While with Casey Research, he learned the ins and outs of resource speculation from the legendary speculator Doug Casey. Although frequently mistaken for one, Mr. Tiggre is not a professional geologist. However, his long tutelage under world-class geologists, writers, and investors resulted in an exceptional track record. The average of the yearly gains published for the flagship Casey publication, the International Speculator, was 18.5% per year during Tiggre's time with the publication. A fully transparent, documented, and verifiable track record is a central feature of IndependentSpeculator.com services going forward. Another key feature is that Mr. Tiggre will put his own money into the speculations he writes about, so his readers will always know he has "skin in the game" with them
It's said that about 80% of the capital raised around the world for mining and exploration is raised in Canada. Toronto is the Hollywood of mining.
The problem is that while many of the bigger companies have dual listings in Canada and the US, most Canadian juniors don't. Since these juniors have the most explosive potential for rapid gains on a discovery, that can be a problem for US or other investors who lack access to the Toronto Stock Exchange (TSX) and its venture division (TSX-V).
Entrepreneurs see problems as opportunities, of course, and market makers resell Canadian equities in the US on the OTC "pink sheets." This is why one often sees Canadian companies cite their Canadian trading symbol and a 5-character US symbol. For example, Renaissance Gold's home page cites REN.V for Canada and RNSGF for the US.
When I started in this business, my mentors taught me to avoid using the pink sheets to buy Canadian stocks. At the time, few US trading platforms offered trading in Canadian equities. The pink sheets were the only way for readers with access to just the US markets to buy most of the stocks we wrote about, but we encouraged them to open a trading account in Canada.
Why?
Because the market makers need to get paid, so the prices were often not as good. More important was that the pink sheets were infamous for having lower trading volumes, making it difficult to sell quickly upon urgent need. And finally, the pink sheets were said to be the home for shadier stocks that couldn't get a "real listing" in the US.
Now, almost 15 years later, I employ a broker whose system buys Canadian stocks either in the US or Canada, whichever is cheaper. (Here's my list of recommended brokers.) I've seen several times this year when his system got me cheaper shares in the US than I could have gotten in Canada. Once was when gold first fell below $1,300 earlier this year and the Canadian markets were closed. I was able to get the stock I wanted in the US that day, before gold and the stock bounced back up the next day.
So I've modifying my position: the US OTC markets have their uses and plusses.
My broker tells me that they're much improved in terms of liquidity these days. This makes them a better option than I had appreciated.
But still, one should not confuse a pink sheet "listing" with a real Canadian listing. I'm glad my broker will be able to sell my Canadian shares in Canada, if I ever need to exit in a hurry. There are times when there's simply no bid in the US, and there still is in Canada.
Caveat emptor,
STAY INFORMED! Receive our Weekly Recap of thought provoking articles, podcasts, and radio delivered to your inbox for FREE! Sign up here for the HoweStreet.com Weekly Recap.