September 10, 2018 | Swedish Elections, Next Crash, Bubbles!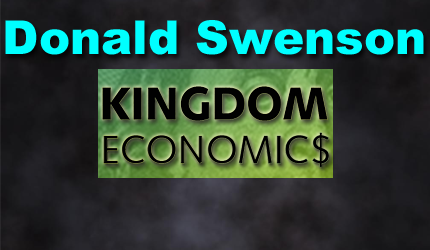 Donald B. Swenson: Born January 24, 1943, Roseau, Minnesota. Graduated H.S. 1961, Moorhead High, Minnesota. Graduated College 1968, Moorhead State University, Minnesota. Designated member of Appraisal Institute (MAI), 1974. Employed with Western Life Insurance Company, 1968 – 71; Iowa Securities Company, 1971 – 73; American Appraisal Company, 1974 – 81. Part-time teacher/valuation consultant/bartender, 1979 – 2008 (taught workshops at Waukesha County Technical Institute, Wi. and Madison Area Technical College, Wi.). Retired 2008 (part time teacher/blogger), AZ. Self educated economist/philosopher/theologian: http://kingdomecon.wordpress.com.
Stockholm, Sweden (CNN) Sweden has been plunged into political uncertainty after both the main centrist coalitions failed to win a majority in general elections Sunday, and as the far-right anti-immigration party gained ground, further fracturing the vote.
https://www.cnn.com/2018/09/10/europe/sweden-elections-results-intl/index.html?utm_source=feedburner&utm_medium=feed&utm_campaign=Feed%3A+rss%2Fcnn_topstories+%28RSS%3A+CNN+-+Top+Stories%29
The word from Sweden is that 'fragmentation' has occurred. The Swedish elections did not produce a bombshell, but it did produce 'fragmentation'. The new Euro-skeptic party called the Swedish Democrats increased their participation in the parliament to 62 seats. Their vote count of 17.6% was significant over their prior count in 2010. All this means that policies over in Sweden will become more difficult as consensus will be more difficult to achieve.
The Swedish krona may also continue to experience a loss in value relative to the strong currencies (dollar, yen, and euro). All this will force the Riksbank to tighten their lending policies to avoid extending the asset bubbles within the Swedish economy. Currently real estate and the stock market are experiencing bubbles when compared to historical norms. Watch as Stefan Ingves starts to increase interest rates gradually. Watch:  https://www.riksbank.se/en-gb.
Barron's and the Wall Street Journal have published numerous articles on the 10 year expansion of our global economy. America has experienced a 337% increase in stock prices and/or $27.8 trillion in value increases these past 10 years. All this expansion was caused by increasing liquidity via all the QE policies. Some $15 trillion of QE expansion by the major Central Banks. This is an unbelievable amount of money created from thin-air (the consciousness of select Central Bankers and their proxies).
The game of QE, however, is now mostly over. Our Fed has started QT and this means that new liquidity will not expand sufficiently. All this means that asset prices will start to decline and crash as the cycle of higher interest rates and less liquidity permeates our markets. The 10 year expansion may soon be over. Cycles change and the macro-prudential frameworks (within our network of Central Banks) suggest that what went UP will soon start to go DOWN. It all starts with the policies of our Central Banks.
My sense is that real estate values will soon start a declining price trend in most major markets. This could set off a drop in general consumer confidence and then a stock market declines later. Stock markets are starting to decelerate within our emerging markets (Argentina, Venezuela, Turkey, Iran, Russia, Brazil, and China). This trend will expand to most emerging market exchanges later in 2018 and 2019. Less liquidity in all these markets must change asset prices eventually.
Since last October, the Fed has proceeded as promised in shrinking its balance sheet, reducing its assets by some $252 billion. The current balance sheet is now slightly less than $4 trillion. This change in policy is what produces less overall liquidity in our markets and eventually this produces price declines for most assets. Real estate is now in a bubble in most markets. Expect this to change by the end of 2018. Price declines happen as interest rates increase. Buyer 'affordability' is the main issue.
As prices start their decline we could witness some Central Banks going back to huge QE injections. Will our Fed follow with the same policy? My sense is that Fed policies will not follow and this will set the stage for a global RESET of all currencies. This global reset will create our Cashless Society which we have been expecting for years. Prophecy says that the 'Mark of the Beast' financial system must happen. My sense is that a global Reset will be the next major change…which then changes all our markets (probably in 2019).
Time to create your own RESET. This can be done by going to cash or near cash assets. The problem with going to precious metals is that this market is rigged and is unlikely to change soon. Price rigging is now done daily and anyone with some common sense can discern this reality. Algorithmic trading and policies within our Treasury and Fed are the main culprit in all this rigging activity. Naked shorts are also part of the issue. Cash may be the best option for the immediate future. Think for yourself!
I am: https://kingdomecon.wordpress.com. Coming is another article on theology as all our markets now live within the metaphysical/spiritual realm (our consciousness). Money has evolved into a 'unit' of our consciousness.
STAY INFORMED! Receive our Weekly Recap of thought provoking articles, podcasts, and radio delivered to your inbox for FREE! Sign up here for the HoweStreet.com Weekly Recap.