September 18, 2018 | British Columbia's Electricity Use Hit an All-Time High in 2017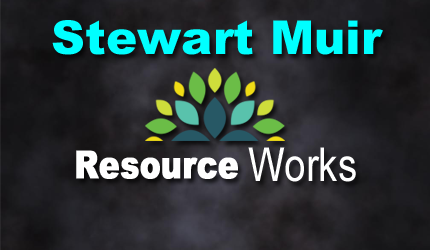 Stewart Muir is founder and executive director of the Resource Works Society, a Vancouver-based group open to participation by British Columbians from all walks of life who are concerned about their future economic opportunities. He is an author, journalist and historian with experience on three continents including a financial editor of The Vancouver Sun responsible for mining and markets coverage. Since Resource Works was established in 2014, the group has gained international recognition for its practical approach to the public challenges of responsible natural resource development and use.
A new report from the provincial government shows that across all measures – production, consumption, total demand and exports – electricity hit all-time highs last year, says Stewart Muir.
The figures may help to demystify the tumultuous Site C debate
In the years of public debate over whether or not the Site C hydro power project should be built, one of the most commonly disputed points was whether demand would even materialize for the dam's output. Critics pointed to the following numbers that showed a clear declining trend:
Why spend billions on a project if this is the demand? Fears that Site C would become a white elephant were largely premised on this forecast. Before the BC NDP decided late last year to proceed with the mega-project initiated by their predecessors, there were even inflatable versions of a white elephant popping up wherever doubters gathered to air their perspective. Here's me at the Union of BC Municipalities convention in Vancouver in September 2017 with one of the blow-ups:
Yet it was obvious that BC Hydro and government deciders were looking at different data when Premier John Horgan grimly announced in December 2017 that the electricity generation project located near Fort St. John would be proceeding after all. Some observers felt it was obvious enough that an economy experiencing steady annual growth of 3.5 per cent would inevitably be consuming more electricity.
The annual statistical overview of the province's economy, released last month, gives fresh insight into why the government felt the need to press on with Site C despite a hailstorm of criticism. It turns out that 2017 was, in multiple ways, an exceptional year for electricity demand. An unprecedented surge in electrical consumption within the province, accompanied by record-high exports, was matched by an 8 per cent increase in total electricity generation within the province. This was the highest single year jump since 2007 (just prior to the global recession), a year when generation rose by a remarkable 14 per cent.
New figures contained in the 2018 Financial and Economic Review released in August provide ample data for the discussion. See the table on page 85 showing electricity statistics going back to 1989. It's unlikely to satisfy all Site C critics, since there is a long list of issues with the project, but it may help the debate on our energy future to swing back to the moderate part of the spectrum. If British Columbia is going to be able to supply low-carbon LNG to the world, and develop northern mines using electricity so that the global green energy transition can be supplied in a low-carbon way with needed minerals, that energy is going to have to come from somewhere and Site C is part of the solution.
Here are a few charts drawn from the table. (We've also converted the PDF data to a spreadsheet that you can see at this shared Google Sheet.)
Stewart Muir is executive director of the Resource Works Society.
STAY INFORMED! Receive our Weekly Recap of thought provoking articles, podcasts, and radio delivered to your inbox for FREE! Sign up here for the HoweStreet.com Weekly Recap.