August 13, 2018 | Don't Try to Catch a Falling Safe—Let It Hit the Ground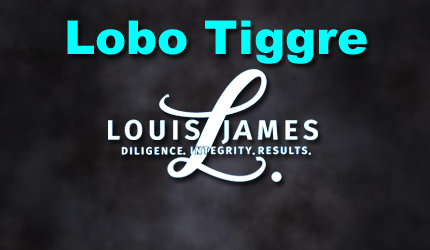 Lobo Tiggre, aka Louis James, is the founder and CEO of Louis James LLC, and the principal analyst and editor of the Independent Speculator. He researched and recommended speculative opportunities in Casey Research publications from 2004 to 2018, writing under the name "Louis James." While with Casey Research, he learned the ins and outs of resource speculation from the legendary speculator Doug Casey. Although frequently mistaken for one, Mr. Tiggre is not a professional geologist. However, his long tutelage under world-class geologists, writers, and investors resulted in an exceptional track record. The average of the yearly gains published for the flagship Casey publication, the International Speculator, was 18.5% per year during Tiggre's time with the publication. A fully transparent, documented, and verifiable track record is a central feature of IndependentSpeculator.com services going forward. Another key feature is that Mr. Tiggre will put his own money into the speculations he writes about, so his readers will always know he has "skin in the game" with them
You probably don't need me to tell you that gold and silver are fell hard today. You may also recall that I have a theory on why this is happening at a time of greater uncertainty in global markets: some of the world's main gold buyers are targets in the trade war. I focused on China when I wrote about this, but the same logic also applies to Russia—and significantly, given recent news—Turkey. The pattern seems even stronger now. I can't say when it will reverse, only that it will.
It won't surprise long-time readers, but it's worth stressing that I'm not upset about this turn of events.
Indeed, I'm happy to see that just after I told people not to chase Pretium on its excellent financial results, many are getting a second chance at that stock. It's not quite as cheap as it was before last Friday's leap, but it could easily be in the days ahead. Another prediction comes true.
My motto remains intact: discipline pays.
Also, if you read my weekly digest published yesterday, you know that I was planning to act on my shopping list if we got a meltdown—which we now have.
(That email is not available online. You have to subscribe to get my weekly editions of free education, analysis, and commentary.)
However, my technical friends say that with the "psychologically important" $1,200 support level for gold breached, the next support level is around $1,145. It's around $14 for silver.
I'm not sure how much such numbers should be relied on. What I am sure of is that I don't want to try to catch a falling safe. I want to see it hit the ground, wherever that is. Then I'll look to buy whatever undervalued assets are left scattered around.
All of which is to say: I do see the current correction as an opportunity.
And I will take it—but carefully.
I'm looking to get in at prices below those available before recent leaps in stocks like Pretium. Other companies have beaten market expectations or delivered exciting discoveries over the last year. I too may get a second chance at winners that got away from me.
Exciting times!
STAY INFORMED! Receive our Weekly Recap of thought provoking articles, podcasts, and radio delivered to your inbox for FREE! Sign up here for the HoweStreet.com Weekly Recap.