August 8, 2018 | Cryptocurrency 'Bubble' Bust? Here's the Trend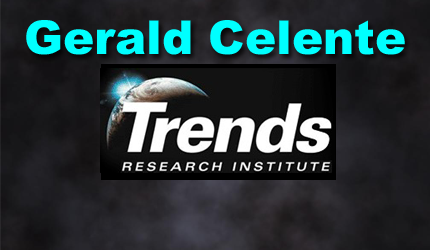 Gerald Celente, who developed the Globalnomic® methodology to identify, track, forecast and manage trends, is a political atheist. Unencumbered by political dogma, rigid ideology or conventional wisdom, Celente, whose motto is "think for yourself," observes and analyzes the current events forming future trends for what they are — not for the way he wants them to be. And while Celente holds a U.S. passport, he considers himself a citizen of the world.
KINGSTON, NY, 8 AUGUST 2018—The cryptocurrency market declined significantly over the past 24 hours, with speculation that the downward trending was due to a delayed announcement by the U.S. Securities and Exchange Commission on whether to approve or deny a Bitcoin ETF (Exchange-Traded Fund).
In making our 2018 Top Trend forecast, "Cryptomania Cash-In," we anticipated substantial volatility as governmental and financial institutions increasingly imposed regulations and controls on trading crypto assets. It was that volatility, we forecast, that would take the crypto market on wild swings. And throughout the year, we have carefully tracked how breaking crypto news, both positive and negative, have directly affected market performance.
However, despite positive crypto news that the Intercontinental Exchange (ICE) is creating a new company to support the open and regulated exchange of crytpocurrencies, enabling companies like Starbucks to accept Bitcoin and other cryptos, the digital currency market continued its nose dive. Indeed, over the last two weeks, the cryptocurrency market has sunk over 20 percent. And Bitcoin, has fallen 13 percent in August alone.
Moreover, on a long-term basis, while the Blockchain, or distributed ledger technology supporting digital currencies is here to stay, current and emerging trend lines in 2018 are now suggesting a speculative bubble, according to one of our crypto analysts, Jonathan Cho.
CHARTS SHOW A CRASH COMING
Specifically, Cho's analysis of the crypto data trending charts shows a clear reversal from 2017 patterns that began before the start of the downward trend in late December. His charts show major cryptos, like Ethereum and Bitcoin Cash, are now in strong reversal patterns that project price targets significantly further down.
Bitcoin's fall from top to bottom is a 71 percent decline, but for perspective, Bitcoin is still above its November 2017 value.
However, according to Cho, "For those who have held Bitcoin and cryptos, it can be hard to consider that the party is over …and that the crypto meltdown that started in December likely still has a ways to go."
TREND FORECAST: Throughout a sustained bear market cycle, not only will investors who piled in the last month of a bull market be at risk, so too will earlier investors be hit with losses.
STAY INFORMED! Receive our Weekly Recap of thought provoking articles, podcasts, and radio delivered to your inbox for FREE! Sign up here for the HoweStreet.com Weekly Recap.