August 12, 2018 | A Camel is Going to Eat Your Walle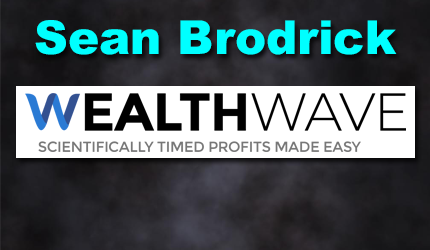 Sean is the natural resource analyst for Weiss Ratings. You can read his thoughts on gold, oil, cannabis, uranium and other natural resources at Wealth-Wave.com
The Bedouins have an old saying that goes: "Once the camel's nose is in your tent, the rest of the camel can't be far behind."
Folks, the camel's nose is in your tent. Maybe you didn't even know you were camping. But I'm speaking metaphorically. That camel is inflation. His nose is in your tent. And he's going to eat your wallet.
Let me show you a chart of the Consumer Price Index, aka inflation, and CPI excluding food and energy, aka core inflation. As if you could live without food or energy.
The Consumer Price Index rose 2.9% from a year earlier. That's the biggest gain since 2012. Core CPI climbed 2.4%. That's the biggest gain since 2008!
This is far above the Fed's target of 2%. So, this gives the Fed plenty of ammunition to keep raising rates.
So, if you've been worried about inflation, stop worrying. Inflation isn't coming. Inflation is here! And it looks to heat up going forward.
Gas prices, housing and transportation costs all jumped in the past year, taking a bigger bite out of people's paychecks.
Speaking of camels nosing into tents, let me give you something to really worry about. Adjusted for inflation, wages are going down …
This is a chart of how wage growth exceeds inflation. The last time wages grew substantially faster than inflation was in 2016. Just this past month, it dipped below zero.
In July, average hourly earnings were unchanged over the month and 2 cents lower than July 2017. Meanwhile, average weekly earnings decreased 0.2% over the one-month period and increased only fractionally from the same period a year ago.
How can an economy experience real growth when workers have less money to spend? Not easily, that's for sure.
Here's another factoid for you: The three richest people in the U.S. are Bill Gates, Jeff Bezos and Warren Buffett. They own as much wealth as the bottom half of the U.S. population, or 160 million people. That's according to a new report from the Institute for Policy Studies, "Billionaire Bonanza."
That kind of wealth disparity, in the past, hasn't been sustainable. It usually ends in turmoil. Maybe with guillotines. As if you don't have enough to worry about.
There are good investments for inflationary times. I'll be talking about them with Dr. Martin Weiss this coming Wednesday, Aug. 15. We're currently taking questions for this special Q&A event. Our plan is to tell you what we see coming in the next 90 days, share our thoughts on how best to protect your wealth, and give you our favorite ways to build a not-so-small fortune in the months ahead. Just click this link to RSVP, and you'll be given our personal email address to submit your questions for us to answer live.
I encourage you to take advantage of this timely opportunity to connect with Dr. Weiss and me. Because that camel is awful pushy. His whole head is nearly in the tent. After that comes the neck and … well, you know. It doesn't end well.
But you can be prepared — and profit — for the tough times to come.
All the best,
Sean
STAY INFORMED! Receive our Weekly Recap of thought provoking articles, podcasts, and radio delivered to your inbox for FREE! Sign up here for the HoweStreet.com Weekly Recap.