July 3, 2018 | Gold Is Oversold—So What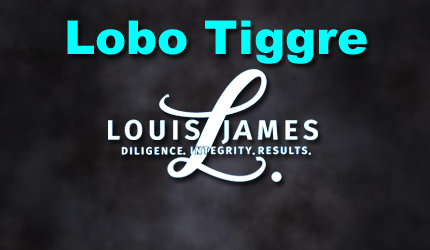 Lobo Tiggre, aka Louis James, is the founder and CEO of Louis James LLC, and the principal analyst and editor of the Independent Speculator. He researched and recommended speculative opportunities in Casey Research publications from 2004 to 2018, writing under the name "Louis James." While with Casey Research, he learned the ins and outs of resource speculation from the legendary speculator Doug Casey. Although frequently mistaken for one, Mr. Tiggre is not a professional geologist. However, his long tutelage under world-class geologists, writers, and investors resulted in an exceptional track record. The average of the yearly gains published for the flagship Casey publication, the International Speculator, was 18.5% per year during Tiggre's time with the publication. A fully transparent, documented, and verifiable track record is a central feature of IndependentSpeculator.com services going forward. Another key feature is that Mr. Tiggre will put his own money into the speculations he writes about, so his readers will always know he has "skin in the game" with them
I may not be a gold bug, but it's something I pay a lot of attention to. I buy the metal itself as my preferred form of long-term wealth preservation. I speculate on related equities to profit from trends in the gold market, just as I do with other metals, minerals, and natural resources.
So of course, the beating gold has taken recently has my attention.
I'm not a technical analyst, but technical charts to help quantify how overbought or oversold something may be. I find that helpful. By a number of technical indicators, gold is way oversold. As you can see in the StockCharts graph below, gold is not just cheaper than it's been all year, it's way down on its RSI, MACD, and stochastics.
It's tempting to conclude that gold must therefore be due for a rebound. As much as I have invested in gold stocks, I'd love to wave the "all clear" flag and say that gold's upturn today is the start of a new and lasting surge in gold prices. But I can't. This same chart also shows plenty of times over the last five years when gold was oversold—and just kept on getting more oversold.
Yes, gold is relatively cheap.
But that doesn't mean it can't get cheaper.
Let me show it to you another way. When gold is in a bull market, it doesn't go up in a straight line. We tend to see a series of higher highs and higher lows, as we go. In a bear market, we tend to see a series of lower lows and lower highs. Until the market changes, that is. Look at the major trends for lows over the last 10 years.
On the left side of the chart, you can see the series of higher lows all the way up to the 2011 peak. In the middle, you see the series of lower lows during the bear that visited us from 2011 to 2015. The right shows a series of higher lows since 2016… until now.
Gold has hit a new low for 2018—and visibly broken through the trendline for higher lows.
Does this mean the bull's back has been broken and the bear is back?
The cold, hard truth is that it could.
It could also mean that gold is exceptionally oversold and a great buy.
Leaving aside the technical tea leaves and looking at the real world around me, I'm inclined to believe the second scenario. I say that because of the geopolitical and economic volatility I see globally. I also see bad news for the US dollar on the horizon, and that should be bullish for gold as well.
But I'm always cautious about believing something I want to believe.
So, while I'm certain gold will go back into bull mode, I'm not quite ready to say that today was the day that starts.
Rather than try to catch the very bottom, I'm willing to watch for the upward trend to establish itself. I want the trend to be my friend. One day does not make a trend.
What you do is up to you, but that's how I plan to play this.
STAY INFORMED! Receive our Weekly Recap of thought provoking articles, podcasts, and radio delivered to your inbox for FREE! Sign up here for the HoweStreet.com Weekly Recap.